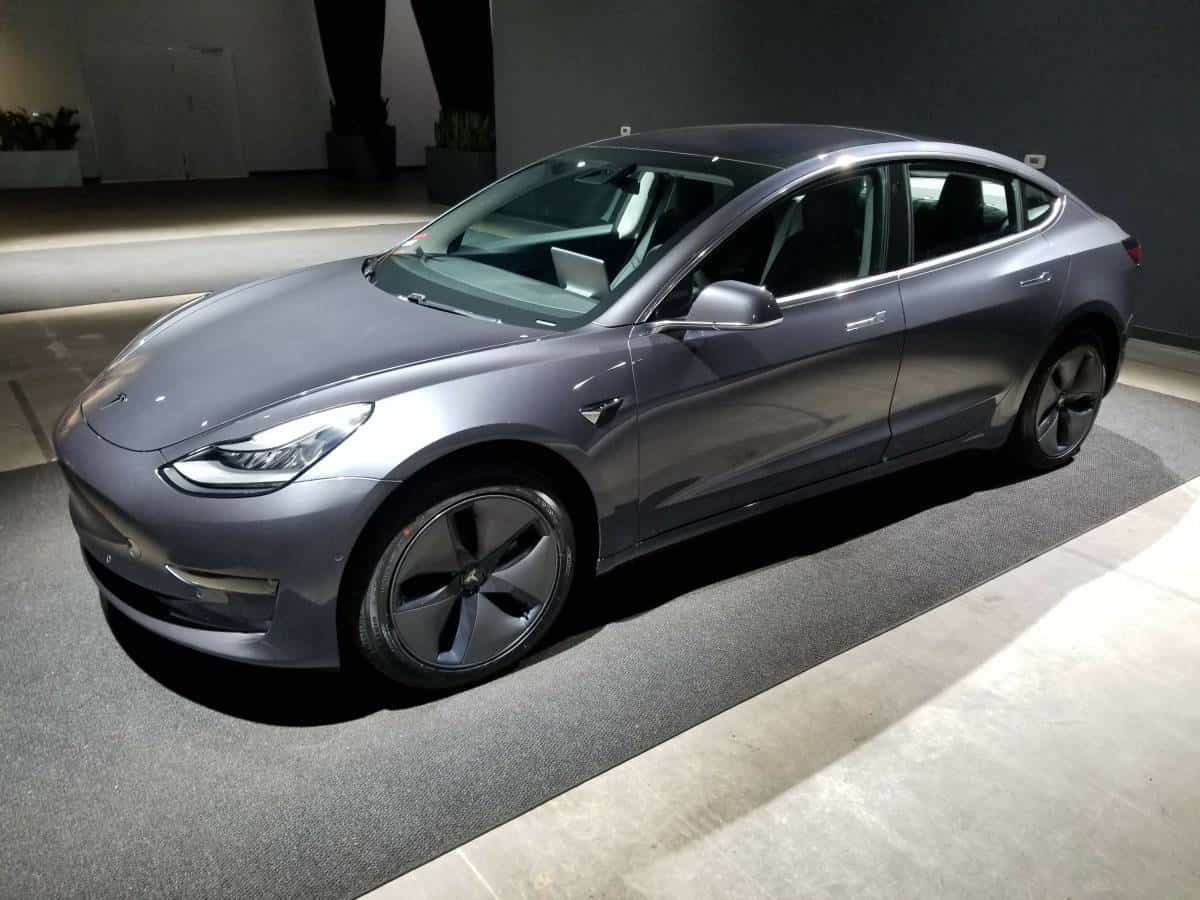 THE NUMBER OF ELECTRIC CARS ON THE ROAD EXCEEDED 3 MILLION LAST YEAR, SAYS INTERNATIONAL ENERGY AGENCY
Plug-in electric cars are becoming more commonplace on streets all around the globe. According to the International Energy Agency (IEA) and their latest Global Electric Vehicles Outlook report, "The number of electric and plug-in hybrid cars on the world's roads exceeded 3 million in 2017, a 54% increase compared with 2016."
*This article comes to us courtesy of EVANNEX (which also makes aftermarket Tesla accessories). Authored by Matt Pressman. The opinions expressed in these articles are not necessarily our own at InsideEVs.
Which countries are leading the charge? According to the IEA, "China remained by far the largest electric car market in the world, accounting for half sold last year. Nearly 580,000 electric cars were sold in China in 2017, a 72% increase from the previous year. The United States had the second-highest, with about 280,000 cars sold in 2017, up from 160,000 in 2016."
There was also impressive growth from "Nordic countries [who] remain leaders in market share. Electric cars accounted for 39% of new car sales in Norway, making it the world leader in electric vehicle (EV) market share. In Iceland, new EV sales were 12% of the total while the share reached 6% in Sweden. Germany and Japan also saw strong growth, with sales more than doubling in both countries from their 2016 levels."
One of the biggest catalysts for EV growth has come from battery costs declining. According to the IEA, "The rapid uptake of EVs has also been helped by progress made in… reduc[ing] the costs of lithium-ion batteries. However, further battery cost reductions and performance improvements are essential to improve the appeal of EVs."
Furthermore, "Innovations in battery chemistry will also be needed to maintain growth as there are supply issues… The supply of cobalt is particularly subject to risks as almost 60% of the global production of cobalt is currently concentrated in the Democratic Republic of Congo." That said, there are positive signals ahead — industry leader Tesla is already making significant headway reducing both battery costs and cobalt content.
Looking to the future, a combination of "supportive policies and [battery] cost reductions are likely to lead to continued significant growth in the EV market… the number of electric cars is projected to reach 125 million units by 2030." And, that's just the low end of IEA's forecast. The high end? If progress accelerates, IEA predicts, "the number of electric cars on the road could be as high as 220 million in 2030."