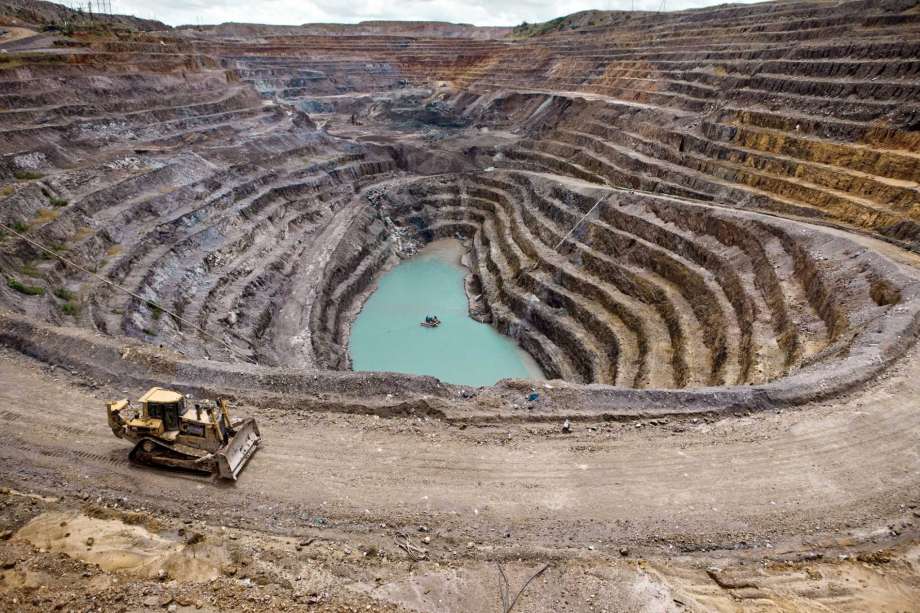 Concerns over the sourcing of cobalt from makeshift mines in the Democratic Republic of Congo (DRC) are threatening the supply chain. Manufacturers facing pressure to ethically source their materials are now seeking new supply chains to prove their cobalt was acquired without the use of child labor. Key industry players such as eCobalt Solutions First Cobalt Corp. Ivanhoe Mines Ltd., Nevsun Resources Ltd. , and Pacific Rim Cobalt Corp. PCRCF, +1.97% are developing cobalt projects.
Outside of the DRC, the next richest source of cobalt is contained in so-called nickel laterite deposits that are spread across Indonesia and the Philippines. The area carries less geo-political risk than central Africa, according to the Fraser Institute which compiles an annual ranking of mining jurisdictions. This is where Pacific Rim Cobalt Corp. has chosen to explore its project, which could prove to become a reliable new source of cobalt to makers of lithium-ion batteries.
Pacific Rim Cobalt Corp. controls an exploration concession extending 5,000 hectares (12,355 acres) with a historical estimate resource of 37 million metric tons of nickel laterite core holding 1.31% nickel and 0.11% cobalt. Their top project named "Cyclops" was extensively explored in the 1970s by Pacific Nikkel Indonesia, a company backed by major mining companies including Newmont Mining Corp. and U.S. Steel Corp.
Part of Pacific Rim Cobalt Corp.'s rationale to reassess Cyclops is the value of the potential cobalt in the ground. Back in the 1970s and before the advent of the lithium-ion battery, the cobalt historically estimated in the laterite was of little value. Now, with cobalt trading at nearly $70,000 USD metric ton on the London Metal Exchange (LME), the value of the silvery metal is perhaps the driving force of the project.
The island of New Guinea, which is comprised of the nation of Papua New Guinea (PNG) on the eastern half and the Indonesian province of Papua to the Wests, has yielded massive discoveries. Freeport McMoRan Copper & Gold operates one of the world's largest copper and gold mines in Papua, while the PNG government operates the Ramu Nickel-Cobalt Mine, a productive project located in Madang Province along PNG's north coast. Child Labor Negatively Impacting Cobalt Buyers
Cobalt is unrivalled as an essential element for high-end batteries, allowing mobile phones and next-generation car batteries to discharge energy effectively. Several companies from LG Chem to Samsung plan to open 36 electrical vehicle factories by 2023, according to analyst Benchmark Mineral Intelligence, tightening a market that has relied heavily on DRC mines to supply the cobalt. Prices doubled in 2017, on growing concerns that the shortage may get worse. Battery makers prefer cobalt-based batteries, but they need new supplies to ensure that batteries are cheap enough for electrical vehicles (EVs) to displace the internal combustion engine.
Manufacturers currently face major concerns over the cobalt supply chain. Several artisanal mines in the DRC are reported to have used child labor in the ore extraction process, according to Amnesty International. Apple Inc. recently took direct control of its cobalt procurement, sidestepping middle-men suppliers, to ensure that no child labor was involved in making its iPhones. Volkswagen has taken a similar move, looking for a long-term supply deal with a reputable cobalt supplier.
Fresh Concerns Hit DRC Producers
The LME recently increased its scrutiny of companies that source cobalt from the DRC in the light of fresh concerns about the sourcing of cobalt. The situation in the central African country appears to be getting worse, not better, when it comes to calming buyers' fears of substandard working conditions and overall supply disruption fears.
Switzerland's Glencore, the world's largest cobalt producer, is currently facing a swarm of problems in the DRC. Glencore recently resumed payments to an Israeli arms dealer with close ties to President Joseph Kabila, a move that could trigger U.S. sanctions. The company was recently forced to renegotiate a deal it had with a state mining company, accepting an unexpected increase in royalties. Glencore is now on the receiving end of a lawsuit from a former shareholder in the DRC.
Glencore's troubles in the DRC are an absolute nightmare for makers of electronic batteries from Panasonic to Tesla, with the prospect of a shortage looming overhead. Panasonic, the exclusive supplier of electronic batteries to Tesla, will more than triple cobalt consumption in five years, according to Reuters.
Securing a new supply from countries like Indonesia could help the likes of Apple and Tesla by easing investors' fears over environmental concerns. The country has a strong mining regulatory framework and responsible environmental laws, which should enable Pacific Rim to safely develop their large-scale project.
Like many projects situated within the Democratic Republic of Congo, the Kamoa-Kakula Project co-owned by Ivanhoe Mines Ltd.  could be subject to further mining reform. The project is a joint venture that includes the Government of the Democratic Republic of Congo, meaning labor standards could be more stringent than at similar work sites. Ivanhoe currently operate three mines across Southern Africa that are expected to produce a variety of metals including copper, nickel, gold, and zinc.
Resource companies across Africa have faced their own pressure due to alleged human rights violations. Nevsun Resources Ltd. NSU,, who operate the Bisha mine in Eritrea, have denied accusations from three former workers that allege the company engaged in forced labour and other human rights abuses at their facility. The workers originally filed a lawsuit in Canadian court, which Nevsun has appealed to Supreme Court of Canada.
Some companies are also trying to develop cobalt projects in North America to create an alternative supply chain. eCobalt Solutions Inc. has permitting in place to redevelop a former a cobalt mine in Idaho. The company is due to start production in 2019. The company has spent $120 million developing the project over the past 20 years.
First Cobalt Corp. is developing three cobalt projects in both Canada and the US, including the 727-hectare Iron Creek project in Idaho which has 9,100 meters of historic drilling carried out by major mining company Noranda. Exploration concessions in Ontario total more than 10,000 hectares and include a former mill and permitted cobalt refinery in the historic Cobalt Camp. The project also contains 0.3% copper besides 0.59% cobalt grade average. The company recently completed the acquisition of US Cobalt, which is now a wholly-owned subsidiary of First Cobalt.
The DRC situation underscores the need for global mining industry to develop new sources of cobalt from geographies that are conflict-free. Like any commodity market, the winners are likely to be companies that can own a large-scale resource that can be developed at a low cost, and in a jurisdiction with low political risk. Pacific Rim's "Cyclops" project aims to fit into these categories.
This represents an excellent opportunity for Pacific Rim Cobalt Corp., which is an early entrant into Indonesia and is potentially holding a large source of two critical EV battery ingredients. The company has already reached an agreement with Beijing Easpring Material Technology Co., Ltd. ("Easpring"), one of the first Chinese companies to export lithium cathode material overseas. The agreement is expected to grant Easpring the right to purchase both nickel sulphate and cobalt sulphate from the Cyclops project for the initial 5 years of production.