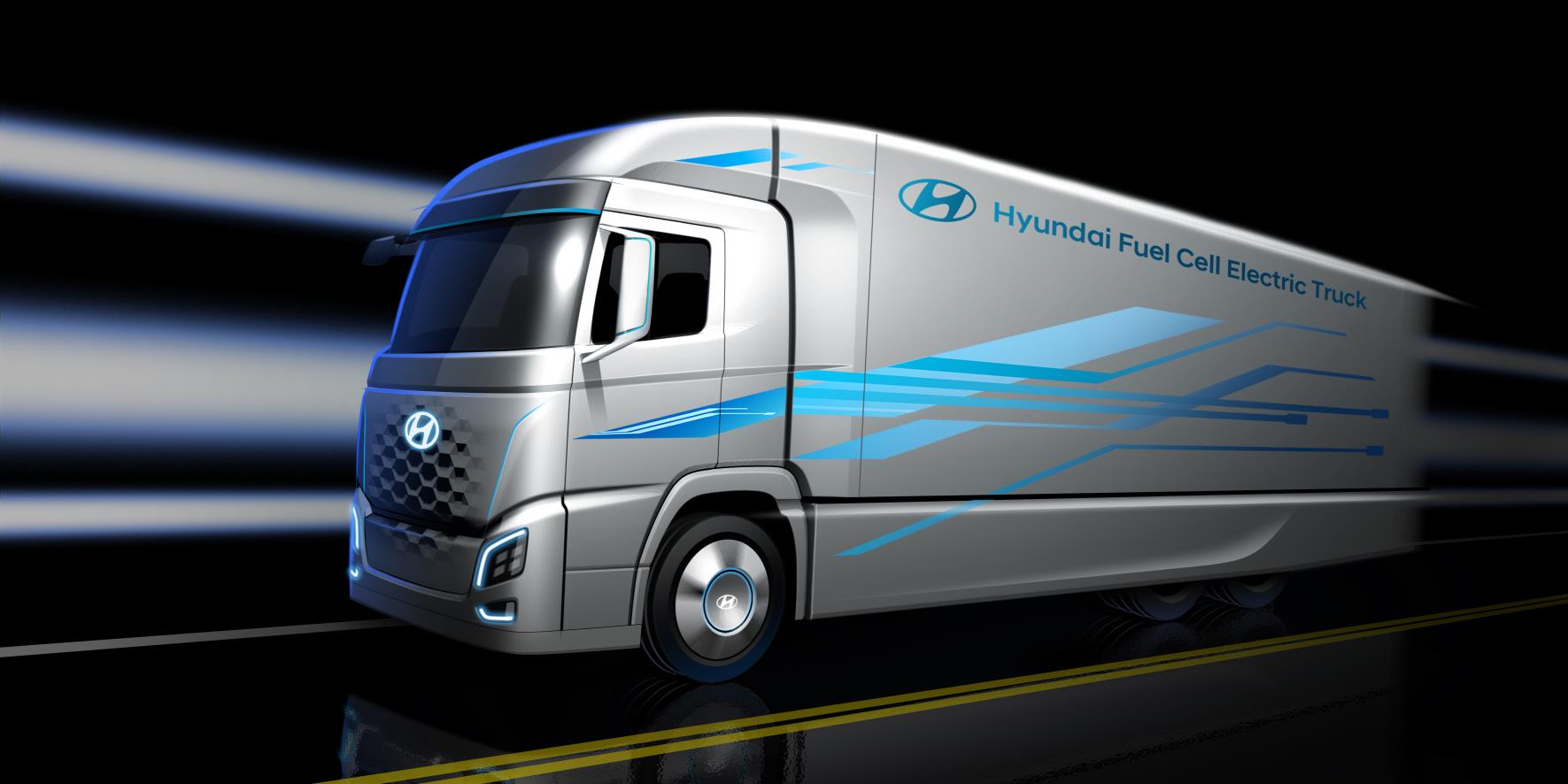 Hyundai bets on hydrogen fuel cell trucks.
It seems that Hyundai has envied the Toyota Portal project and would like to have its own hydrogen fuel cell truck – here is the render the of vehicle that will be unveiled at the upcoming IAA Commercial Vehicles show.
The market launch of Hyundai FCV truck is scheduled for 2019. Plans for the European market will be announced at the premiere.
Hyundai Motor today presented a first look at a render image of a new truck with fuel cell powertrain which is set to be launched in 2019. After the ix35 Fuel Cell and the NEXO, Hyundai presents yet another milestone for its leadership in fuel cell technology with the presentation of the fuel cell electric truck.

Fuel cell electric truck boasts distinctive design which sets it apart from other Hyundai commercial vehicle line-up. The truck aims at simple and clean design which is also aerodynamically efficient with a spoiler and side protector.

The front grille symbolizes hydrogen through geometric shapes, giving the vehicle a unique and powerful look. The vehicle emanates an eco-friendly look with an iconic blue color application and a bold side body graphic on the container, which visualizes its dynamic character.

During the IAA Commercial Vehicles 2018 taking place in Hanover Germany, Hyundai will announce the future plans for introducing the fuel cell electric truck in the European eco-friendly commercial vehicle market next year as well revealing vehicle specification.

Hyundai Motor also recently completed South Korea's first domestic highway journey with an autonomously navigated semi-trailer truck. Hyundai's Xcient truck drove approximately 40km on the highway between Uiwang and Incheon, carrying large semi-trailer simulating cargo transportation, showcasing Hyundai's innovative technological advancement in future mobility."