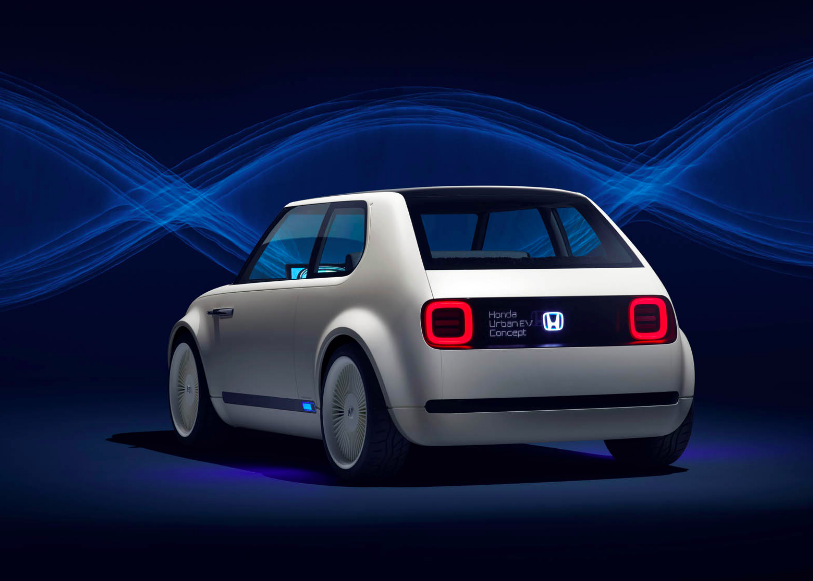 Honda has led an £8.6m funding round in Moixa. The carmaker struck a deal with the UK smart grid firm earlier this year as it bids to join the dots between the batteries in its cars and the global energy system.
Moixa controls batteries in homes and cars to provide energy and grid services. CEO Simon Daniel says it has around 70MWh of home batteries under management in the UK and Japan.
It will use the money to work out how to best apply its platform to "moving batteries, to improve the economics of electric vehicle ownership," said Daniel, "which helps the overall economics of car ownership, charging infrastructure and enables deferral of grid investment".
Virtual interconnector
Moixa aims to "scale to gigawatt hours" with the ultimate goal to become not just a virtual power plant but a "virtual interconnector", Daniel suggested.
He said the company "already sub-aggregates large fleets of domestic energy storage and will do the same with EV storage," packaging up flexibility for utilities to manage imbalances, network companies to manage constraints, "or to another aggregator or direct to National Grid".
"The role Moixa plays as an aggregator is core to our model, but our definition is at all stages: house, street, local, national and international," he explained.
Much of the flexibility it currently provides to National Grid, distribution network operators and aggregators is currently under project or trial frameworks, though Daniel said Moixa does have commercial contracts with DNOS via recent flexibility tenders.
Vehicle-to-grid
Moixa had some input into a UK vehicle-to-grid study that found V2G services might earn ~£400/year at best. Asked if that is sufficient incentive for businesses given the additional cost of bi-directional chargers, Daniel suggested broader benefits should be taken into account.
"If you can help address local issues [through smart charging/V2G], that is a benefit to everyone, and all the assets seeking to connect. So a lot of the value lies in network deferrals," said Daniel.
He said that V2G income cannot be valued in isolation, pointing to lower maintenance costs and reduced fuel costs for electric fleets versus petrol and diesel. "So the economics of electrification already work for fleets – and any kind of income from grid services is going to tip the scales in favour of accelerated adoption of EVs."
Honda energy management
Honda is moving closer to the energy market, as are other carmakers. Daniel wouldn't speculate on whether Honda would become an energy supplier in future, but said the sector is undergoing a pivotal shift.
"Electrification of the global automotive sector will require a rethink of electricity supply – so the supply moves away from the pure [energy] retailers and towards the automotive companies. Their customers will need a large amount of power."
Some carmakers are shifting to include electricity with the car. On the flip side, making money as a standalone energy retailer is increasingly challenging in some markets, "so the value is shifting," said Daniel.
Whether or not carmakers become energy suppliers, "they will increasingly play a role in overall energy demand," said Daniel. "The better they can manage that, the better it is for everyone. If you integrate and deliver well, everyone benefits."