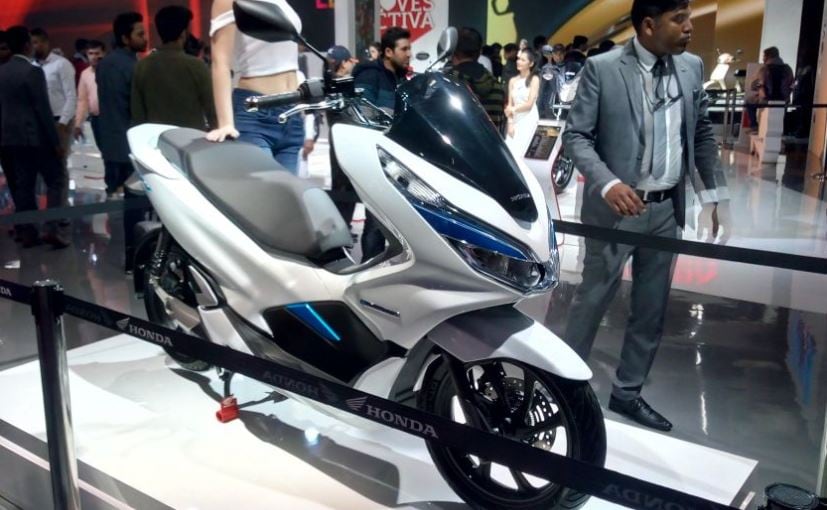 Honda's EV Cub concept is now gathering momentum towards a full-fledged production model, and although no latest images of anything close to the production model have been released, Honda has applied for patents that show that the EV Cub will adopt the removable battery technology used in the Honda PCX Electric. The PCX Electric was showcased at the Auto Expo 2018, but so far, Honda Motorcycle and Scooter India have no plans of introducing it anytime soon in India. The unveil at the Auto Expo was just to showcase the Honda Mobile Power Pack Technology, essentially the removable batteries which can be taken out for charging or charged inside the scooter.
The latest patent drawings of the EV Cub also indicate that it will also use the same removable battery technology. The EV Cub has already been showed as a concept in two versions, first in 2009, and then again at the Tokyo Motor Show in 2015. The second generation concept also showed the battery swap concept, but the latest patent filings show that Honda has moved on from a single battery set-up to a dual battery arrangement. The two batteries will sit longitudinally between the rider's feet. And to accommodate the batteries, Honda has used a revised perimeter frame with the tubes framing the batteries. Access to the batteries to remove them from charging will be through a panel that swings outside, rather than the batteries dropped in from above.
Given the immense popularity of the Honda Cub, which lays its claim to fame as the most popular bike to be ever built, crossed more than 100 million production units last year. First introduced in 1958, the Honda Cub went on to become one of the single largest selling two-wheelers worldwide, but the Cub has never been marketed or sold in India. With an increasing focus on electric mobility, the Honda EV Cub will certainly offer an accessible mass-market electric two-wheeler once it's launched, sometime later this year, or even early next year. So far, HMSI has been non-committal about any plans of developing an India-specific electric two-wheeler, but the future seems to be increasingly moving towards electric mobility. The swappable battery technology seems to be a novel way of making sure the masses adopt the technology, without too much range or recharge anxiety.