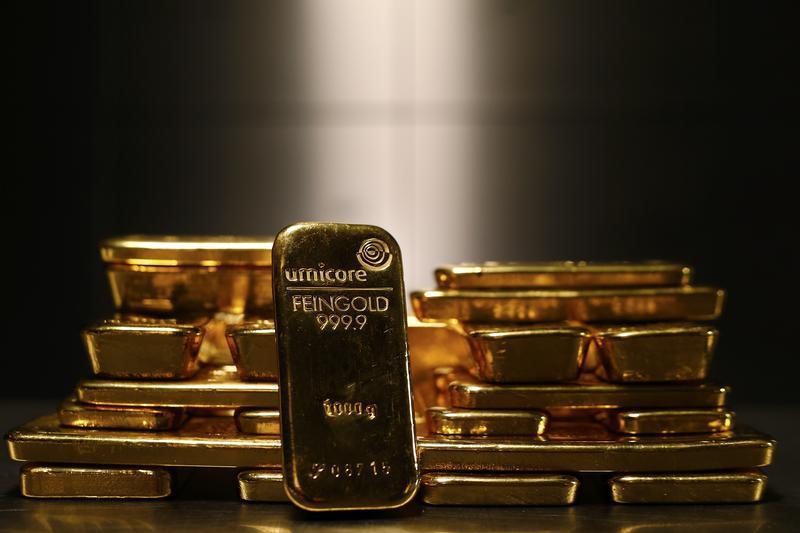 One step forward, two steps back: Precious metals kept up with their trend of slight back-to-back gains and losses on Wednesday. The issue is an uncertain outlook for risk given the drag on everything from Brexit to China trade talks.
After seven-month peaks of above $1,300 an ounce for gold in early January and record highs of above $1,400 in palladium's spot price last week, both markets have entered into a range this week.
On the New York Mercantile Exchange's Comex division, the most-active gold futures contract settled up 70 cents, or 0.05%, at $1,290.20 per ounce.
The spot price of gold, or bullion, dipped $1.40, or 0.1%, to $1,283.79 by 2:33 PM ET (19:33 GMT) after trading higher earlier in the day.
Palladium futures on Comex settled up $1.70, or 0.1%, at $1,306.50 per ounce.
The spot price of palladium traded at $1,356 per ounce, up $5.80, or 0.4%. On Thursday, it hit an all-time high of $1,440.35. That makes it the world's most valuable traded metal now, although gold's previous record highs were above $1,900 an ounce.
"Worries over the partial U.S. government shutdown, Brexit and China, which should allow gold to get a bid as a safe haven, are being offset somewhat by expectations there will be no Fed rate hikes in the near term, which in turn are positive for stocks," said George Gero, precious metals analyst at RBC Wealth Management in New York.
The dollar index, a contrarian trade to gold, slipped by 0.2% to 95.76.
In other precious metals on Comex, silver futures rose by 4.8 cents, or 0.3%, to $15.37 per ounce.
Platinum futures rose by $5.70, or 0.7%, to $796.90 per ounce.
In base metals,copper fell 0.5 cent, or 0.2%, to $2.68 per lb.