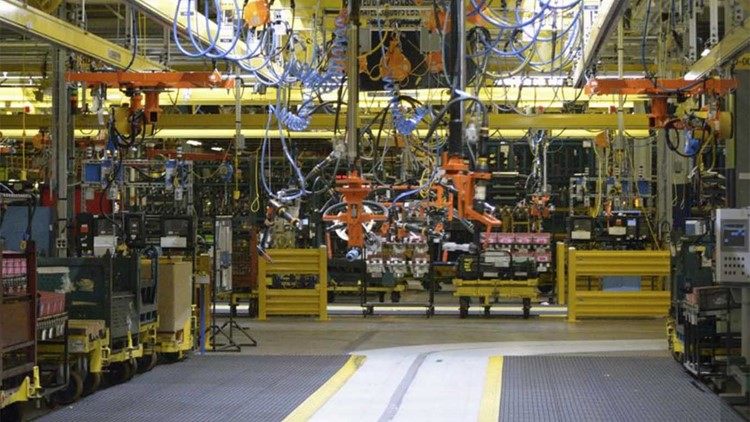 The General Motors plant in Arlington where it makes sport utility vehicles like the Tahoe, Suburban, Yukon and Escalade will now operate on 100 percent renewable energy, the company announced last week.
About 4,300 people work in the General Motors Co. (NYSE: GM) plant, making it one of the largest plants that the automaker operates in the U.S. The factory pumps out 1,200 vehicles per day from its production line and has been operating in Arlington since 1954.
The move to renewable energy was made possible with the opening of the new Cactus Flats Wind Farm in Eden, Texas, about four hours southwest of Dallas. The wind farm will support all GM offices and facilities in Texas, where the automaker employs about 10,000 people.
The Detroit company operates four other similarly sized manufacturing plants in the U.S., and the Arlington plant will be the only one of those that will operate on 100 percent renewable energy.
The move is part of GM's plan to have all of its global operations operate on 100 percent renewable energy by 2050. By the end of this year, the company said it will have achieved 20 percent of that goal.
Related: Take a photo tour General Motors' plant in Arlington
GM ranked No. 76 in the U.S. Environmental Protection Agency's list of the Top 100 largest green power users. The list is topped by technology companies Microsoft, Intel, Google, Apple and Bank of America.
"Renewable energy is an important part of GM's vision for a zero emissions future," said Rob Threlkeld, global manager of renewable energy at GM, in a prepared statement. "The EPA's support and recognition sends a strong message that transitioning to renewables is good for business and the environment, and helps make a greener grid and cleaner energy more accessible for everyone."