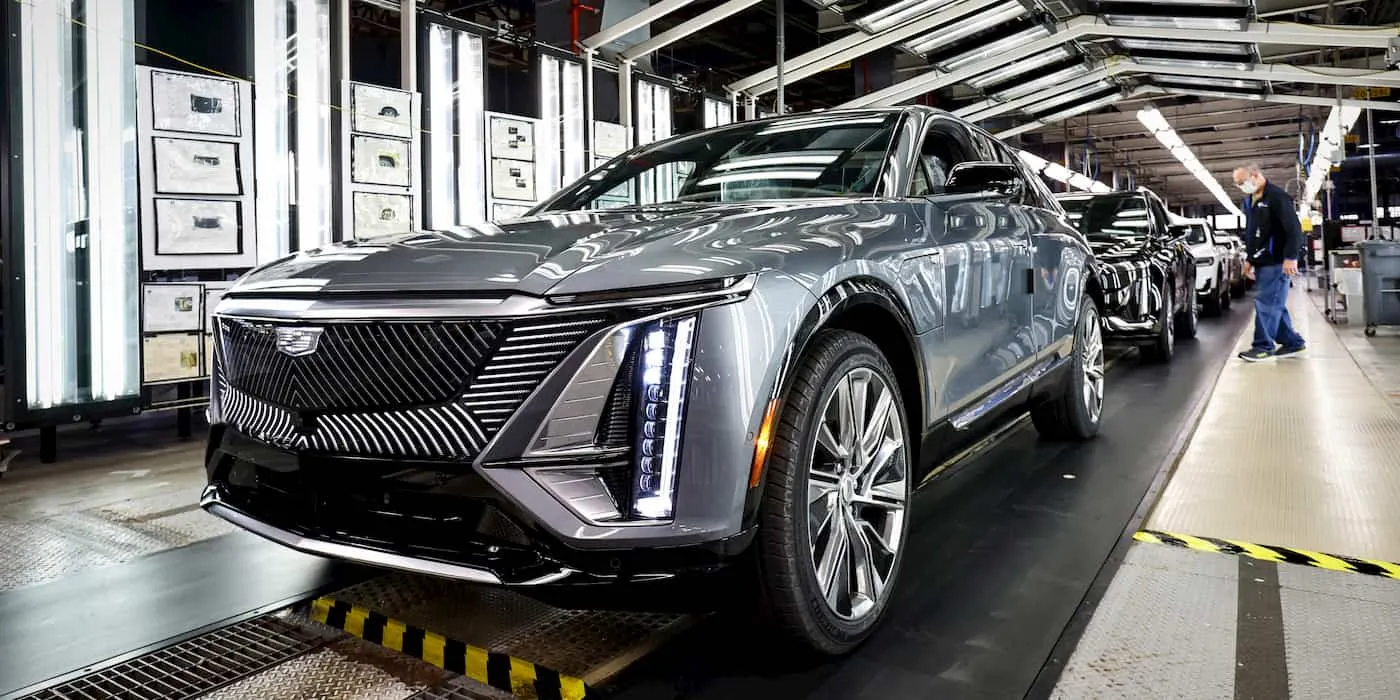 General Motors (GM) announced a new deal with Australian-based supplier Element 25 on Monday to expand manganese sulfate production in the US, a key EV battery component.
Under the supply agreement, Element 25 will provide GM with up to 32,500 metric tons of manganese sulfate annually to help the automaker hit its goal of producing over one million EVs in North America by 2025.
The deal also includes an $85 million GM-funded loan to help Element 25 fund the construction of a new battery-grade manganese sulfate facility in Lousiana, expected to be the first of its kind.
Starting in 2025, Element will produce manganese sulfate at the facility by processing manganese concentrate from its mining business in Australia.
Doug Parks, GM executive vice president of global product development, says the Lousiana plant is significant as it's expected to be the first of its kind in the US to produce battery-grade manganese sulfate. Parks added:
GM is scaling EV production in North America well past 1 million units annually and our direct investments in battery raw materials, processing and components for EVs are providing certainty of supply, favorable commercial terms and thousands of new jobs, especially in the U.S., Canada and free trade agreement countries like Australia.
Element 25 expects to begin site preparation for the 230,000 square-feet facility in the third quarter of 2023, creating around 200 permanent jobs once opened in 2025.
GM expands North American EV battery supply chain
The news comes weeks after GM revealed it would increase its investment (to over $1 billion) in its new cathode factory in Ontario, Canada.
GM says the new funding will help increase cathode active material (CAM) production and its precursor materials (pCAM) needed to manufacture it in North America.
CAM is a key EV battery material consisting of lithium and a secondary metal (or metals) that drives around 40% of EV battery costs. The two most popular today include nickel-cobalt-manganese (NCM) and lithium-iron-phosphate (LFP).
In addition to manganese, GM also secured nickel and cobalt supply after a strategic investment in Queensland Pacific Metals last October, another Australian-based supplier.
After announcing plans for its fourth EV battery plant in the US earlier this month, GM and its JV partners are installing 160 GWh of domestic battery cell manufacturing capacity.
After selling over 20,000 EVs for the first time in a three month-span in Q1, GM forecasts to be on track to build another 150,000 in North America by the end of the year. By mid-2024, GM expects to make around 400,000 EVs in North America as it looks to reach one million annual production in 2025.
The automaker expects a breakout year with the launch of the Silverado EV, Blazer EV, and Equinox EV by the end of 2023.