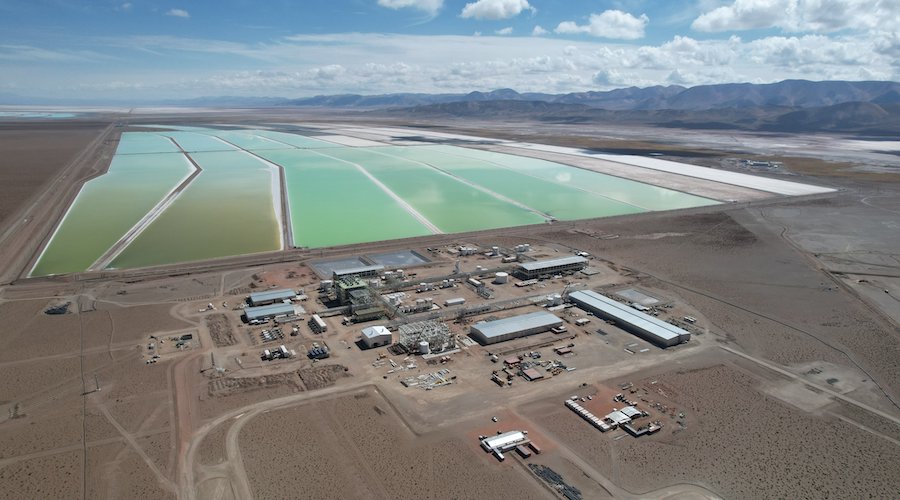 Glencore Plc is in advanced talks about backing a lithium project in Argentina being developed by French miner Eramet SA, in return for future supplies of the key battery ingredient.
The commodity giant will sign an offtake agreement in exchange for helping to fund the lithium processing plant that Eramet is building with China's Tsingshan Holding Group Co., according to people familiar with the matter, who asked not to be identified because the information is private.
The Argentina plant is one of a slew of new projects being developed around the world to meet surging demand for lithium. The metal is vital to the shift to electric vehicles and is facing a supply crunch toward the end of this decade. While sales in the relatively tiny market were historically agreed bilaterally in long-term deals between producers and their customers, commodity traders like Glencore have begun seeking to build up lithium businesses.
It is unclear how much Glencore will invest and how much lithium it will secure from the offtake agreement.
A spokesman for Glencore declined to comment. Eramet said it had received interest from several potential partners including Glencore, and that "talks are continuing to determine which offer is in the best interest of the company."
As one of the world's biggest commodity merchants, Glencore regularly signs deals with producers for some or all of their future supply, which it trades alongside production from its own sprawling suite of operations.
The company doesn't mine any lithium but it does produce the material at its recycling operations and is looking to grow in lithium trading. Chief executive officer Gary Nagle said in December it had set up a desk with two to three traders.
The deal comes as automakers including Ford Motor Co. and General Motors Co. are stepping up efforts to secure future lithium supplies, including by striking direct pacts with miners — a shift from tradition in which they typically bought automotive components or entered into long-term contracts for raw materials at fixed prices.
Eramet is building the 24,000-ton-a-year lithium processing plant with China's Tsingshan, which is the world's biggest producer of nickel and stainless steel.
The project has an estimated cost of more than €700 million ($763 million) and is due to start production in the second quarter of next year, with a full ramp-up by mid-2025, Eramet said in a presentation in May. The French company and its Chinese partner plan to decide later this year whether to triple the plant's capacity.