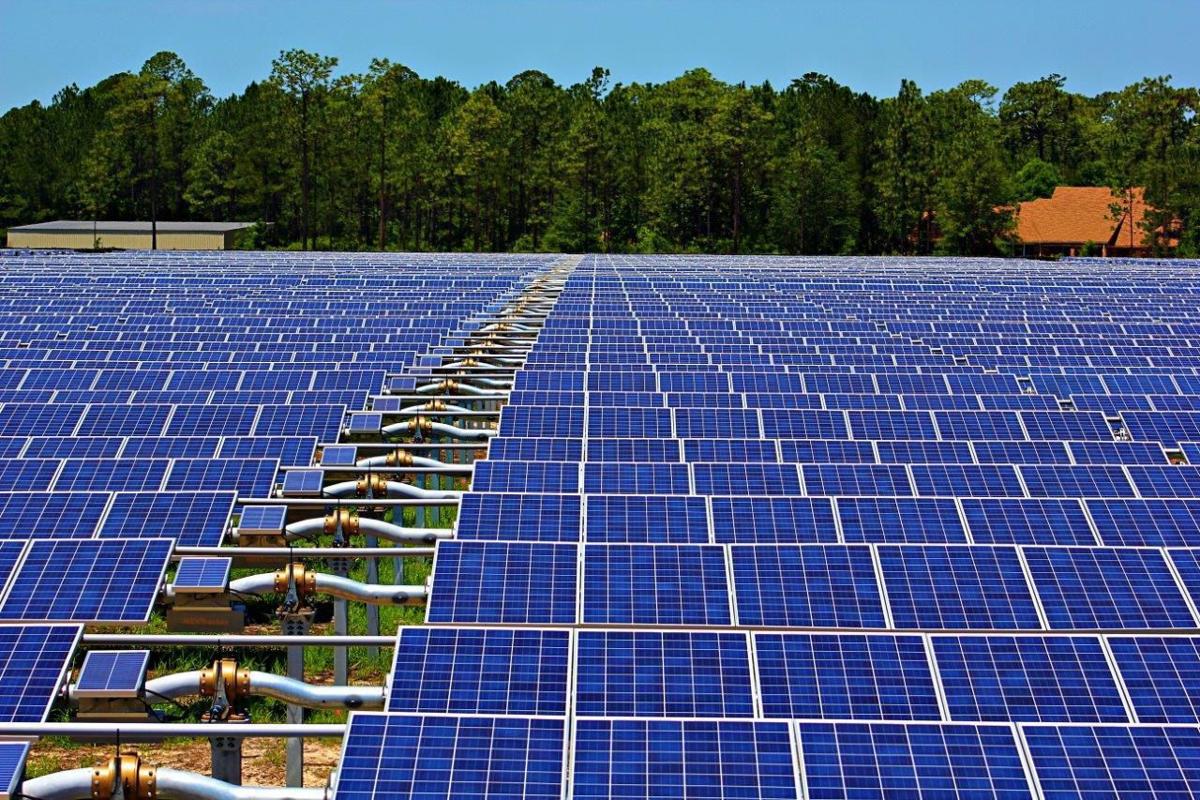 A Minnesota-based renewable energy development company is working to bring a 400-acre solar farm to Genesee Township.
Geronimo Energy has begun purchasing land options near Bray and Coldwater roads with the intention of installing solar panels and potentially connecting them to a nearby Consumers Energy transmission line.
Steve Fuhr, the township supervisor, said the company with offices in Michigan, Colorado, North Dakota, Illinois, Minnesota, and New York, approached officials two years ago with the idea but circled back around six to eight months ago.
The project could pump between $100,000 to $200,000 of tax revenue into the community each year, Fuhr said.
However, the township isn't ready to move forward with the project just yet.
Genesee Township currently has no ordinance in place regarding solar arrays, and township board members voted May 10 to place a three-month moratorium on any such facilities to allow for time to craft regulations.
"We figure it's going to probably take about two to three months to move this ordinance forward," Fuhr said, noting an additional three-month moratorium may be necessary for planning purposes.
One of the issues raised by the township is the look of the 12-foot-tall solar panel units, with landscaping and a 100-foot setback from the road being discussed.
"We just want to make sure, aesthetically, when it's all done it looks decent," said Fuhr.
Fuhr would prefer the development to go up at the former site of General Motors' Ternstedt Division plant off East Coldwater Road, but remediation would be necessary as the 118-acre property owned by RACER Trust has been designated a brownfield.
Dave Shiflett, project manager for Geronimo Energy, said the possibility could exist in the future for such a move, but he added the projects undertaken by the company need to be competitive in scope across the state.
"We're very excited about this. We think it's a really good project," he said. "The main landowners were pretty excited about this. They've been reaching out to us. We think it's going to be a good fit."
Fuhr noted Geronimo also has spoken with township officials about potentially buying two parcels of land off Energy Drive to hook into a Consumers Energy transmission line in the area.
Geronimo Energy has a number of solar and wind projects under construction and completed across the country, including Michigan.
Consumers Energy entered into a long-term agreement with the company in 2015 to buy electricity from the Apple Blossom Wind Farm located in Huron County.
In 2016, Sempra US Gas & Power struck an agreement with Geronimo Energy to acquire the site.
Solar projects by Geronimo Energy in the works in Michigan include the 550-acre Sandstone Creek solar farm in Eaton County and the 150-acre White Pine solar farm in St. Joseph County.