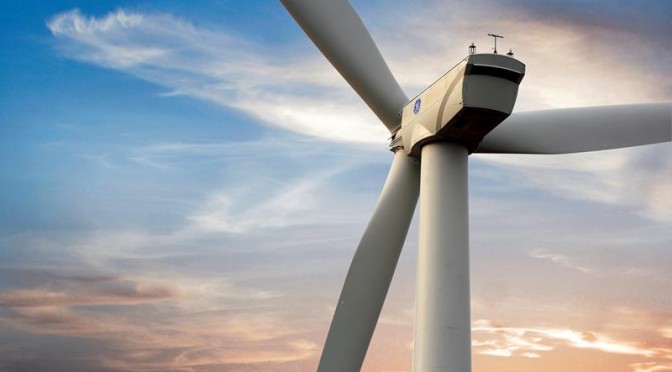 GE Renewable Energy has announced its first wind energy deal in Chile.
The project, with Arroyo Energy Compania de Energias Renovables Limitada, will see GE supply six 3.6 megawatt (MW) turbines. Each will have 137-meter rotors, amounting to 21.8 MW in total, and will be installed at sites in the south of the country.
"GE believes in Chile's energy sector as a motor for development and we are determined to use our state-of-the-art wind technology to harness the vast wind potential in the country," Vikas Anand, general manager for GE's Onshore Wind Business in the Americas, said in a statement Wednesday.
Chile has ambitious plans for renewable energy. By 2035, the government wants at least 60 percent of electricity generated in the country to come from renewable sources, with that figure rising to 70 percent by 2050. Among other things, by 2030 it wants to cut its greenhouse gas emissions by at least 30 percent compared to 2007 levels.
Julio Friedmann, CEO of GE in Chile, described Wednesday's news as a "huge step" for the business in the region. "Chile once more demonstrates its strategic value to the company and its long-term vision, setting an example to Latin America how the energy sector should be in the future."
Earlier this week, GE announced that, together with Alliant Energy, it would add 470 MW of wind power capacity to Iowa through two projects. GE said it would provide 190 turbines for the English Farms and Upland Prairie wind facilities, which will be owned and operated by Alliant Energy's Iowa energy business.