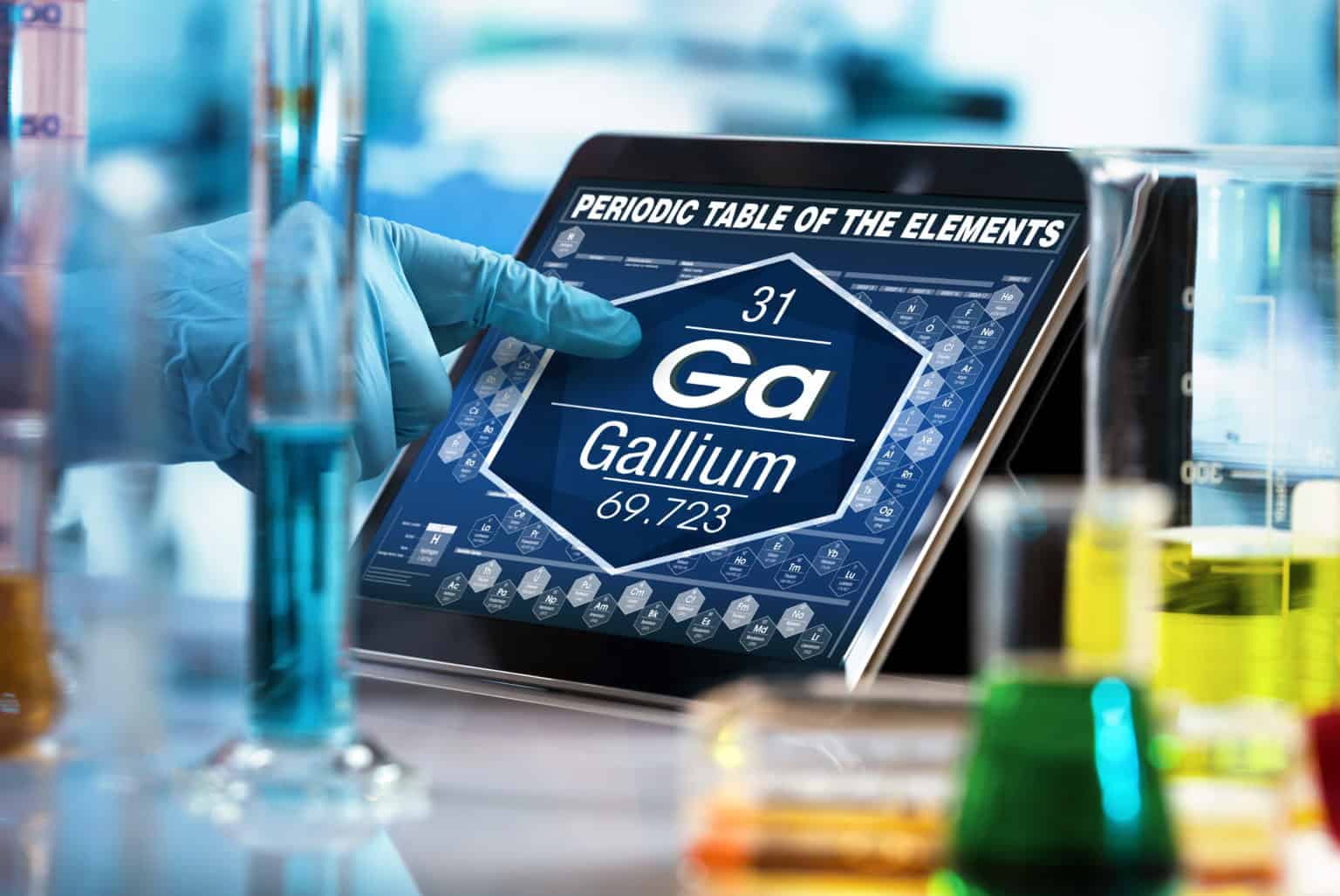 Global gallium prices jumped 27% this week as buyers reacted to China's move to control exports of the niche metal used in an array of high-tech industries.
Beijing's announcement on Monday has been viewed as a retaliation over recent trade restrictions targeting the country's semiconductor industry, and comes amid broader efforts by the US and Europe to reduce its dominance in the supply chain for critical raw materials.
The gallium market was well supplied before the announcement, but buyers are now moving to lock in shipments before the controls kick in, according to one trader who said he has been actively buying this week. Gallium and germanium are high-value products that are produced in small volumes, and traders don't typically hold large volumes in stock, he said, requesting anonymity to discuss commercially sensitive matters.
Gallium and other minor metals aren't typically traded on futures exchanges, and price benchmarks are set by publishers like Fastmarkets, whose journalists survey producers, consumers and traders.
Gallium rose to $326 a kilogram on Friday, the Fastmarkets data showed, up $43 from a week ago, in an early sign that buyers are seeking to shore up supplies before the export controls kick in next month. Germanium, which is also subject to the restrictions, saw a much smaller impact, rising 1.9%.
It's still unclear how the new measures might affect Chinese shipments. From Aug. 1, exporters will need to apply for licenses from the commerce ministry if they want to start or continue to ship them out of the country and will be required to report details of the overseas buyers and their applications.
While the restrictions will spur efforts to boost supply outside China, it may be more difficult to increase production of gallium than germanium, said Colin Hamilton, managing director for commodities research at BMO Capital Markets.
"This is a further example of how industrial raw materials are becoming increasingly strategic in global markets and brought to the centre of policy action," Hamilton said in an emailed note on Tuesday.
Chinese Ministry of Commerce Spokeswoman Shu Jueting on Thursday emphasized that the controls don't amount to a ban on exports, and said that the measures are designed to ensure that the metals are used for legal purposes.
Gallium and germanium are tiny markets when compared to industrial metals like copper or aluminum, but they play an indispensable role in several critical industrial sectors including semiconductors, solar cells and satellites. China is by far the largest producer, and this week's announcement has already sparked a scramble to find alternative supplies.
However analysts have pointed to the relative abundance of both metals — although the high cost of processing is a deterrent — and suggested that supply could increase elsewhere if Chinese restrictions sent prices soaring.
"Far from being the nuclear option that it could have chosen, for China the gallium and germanium export controls seem to be a first warning shot," Bernard Dahdah, an analyst at Natixis, said in an emailed note. "China does control other metals through which it can inflict more severe consequences."