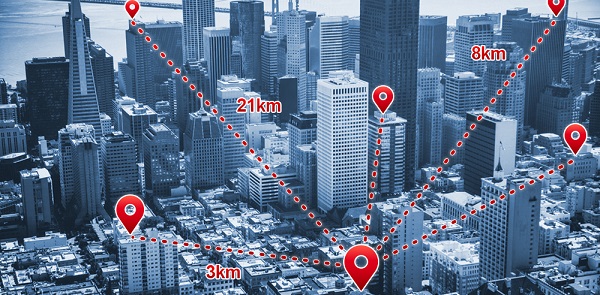 With the expansion of urbanisation, countries all over the world are developing ambitious technology driven large-scale smart cities that are fully monitored and controlled. This is done through unified platforms that incorporate smart electricity, water and gas meters, smart street lighting, smart waste management and smart parking among other IoT applications.
The success of such smart cities requires seamless integration between the different parts of the puzzle including unified billing mechanisms and the incorporation of robust, reliable and secure communication infrastructure.
In today's modern distribution sector, utilities for electricity, water and gas mostly have complete autonomy allowing them to explore unique and interesting communication technologies and integration techniques that are largely un-standardised matching their current needs and expectations.
However, once the inevitable transformation to smart cities happens in search of greater efficiency, lower operational expenditure and higher quality services for citizens, these utilities will feel like islands that are unable to mesh together. In order to avoid this pitfall key stakeholders including governmental regulators, utilities, system integrators and solution providers must have the foresight to realise that strategic investment in future-proof smart metering technology is an integral part of establishing successful smart cities: acting as the catalyst for transformation that will help resolve interoperability issues and ensure that today's deployed technology stands the test of time.
The leap from smart meters to smart cities requires a multi-layered approach that starts with the incorporation of smart water and smart gas meters together with the electricity meters. This raises the bar for project developers and solution providers to plant the seeds for seamless future integration between these currently independent solutions regardless of whether the infrastructure is ready today or not. To do so, we need to start by ensuring that all electricity, water and gas metering products are DLMS compliant, thereby guaranteeing that the foundation upon which the solution is built is solid. This means the incorporation of smart electricity, water and gas meters onto a unified platform would be a smooth process.
The second layer to consider is the type of communication itself because it isn't simply enough to unify the smart metering foundation through DLMS but to also explore issues such as lack of necessary integration of communication standards across smart cities. Using broad terminology such as IoT opens the door for proprietary or vendor-specific technologies to creep in, hampering the integration process. Therefore, it is imperative for our stakeholders to seamlessly build a hybrid wired and wireless communication infrastructure that allows for the inclusion of international open protocols and universally adopted key enablers of smart grids. This includes PRIME PLC, TCP-IP for wired fibre optic networks, RF, NB-IoT and 3G-4G if cost-effective (one-size fits all doesn't work). To do this might seem impossible given the variety and the fact that communication technology is constantly evolving.
What might work today will likely not be applicable or feasible for tomorrow's smart grid, so we need to introduce a simple RS-485 interface onto our electricity, water and gas meters that allows any open standard communication technology to be utilised, thereby future-proofing smart metering solutions.
Other important factors to consider where smart cities are concerned include the importance of using highly reliable, costeffective, ubiquitous, secure and robust wired communication (if applicable) as the backbone for our hybrid communication network.Capitalising on the superior fibre optic network coverage that is commonly available in any smart city project by linking vendor solution onto it should also be undertaken. Reputable associations and alliances of utilities, meter vendors, technology providers and international consultants naturally have a critical role to play in this key area helping to shape the future of smart cities everywhere.
They must work closely to define unified open standards for wired and wireless communication (some technologies such as those related to radio frequency (RF) remain largely un-standardised despite their utilisation on a very wide scale, foreshadowing their withdrawal in the smart cities of tomorrow).
Another important piece of the puzzle for the effective deployment of a smart cities platform is the smooth integration between the different application layers (HES, MDMS, IoT, etc…) using internationally recognised open protocols such as multispeak, culminating in the offering of flexible unified service portals, mobile apps, point-of-sale, ATMs – through which citizens would be able to handle all of their collective billing needs.
This approach was adopted to great effect by El Sewedy EMG in smart electricity metering projects across the MEA region including Egypt (63,000 meters), Ghana (200,000 meters), and Lebanon (470,000 meters). In these projects a simple yet effective methodology was implemented that relies on DLMS compliant meters with hybrid open international standard communication technologies. For example, the flexibility offered by cutting-edge wired PRIME PLC v1.4 technology in the CENELEC and FCC bands made it possible to overcome a multitude of challenges (chief among them being the high noise and attenuation levels) hampering remote communication in Egypt's first large-scale smart meter deployment. These installed metering solutions will in the near future seamlessly integrate with the smart water and gas meters and become a part of the smart cities platform once mandated by the respective governments in each country.
As part of its smart city initiatives, El Sewedy EMG is also meticulously developing multi-layered communication infrastructure solutions and taking strides to address the needs of smart cities. This includes the launch of a DLMS-compliant unified electricity, water and gas metering solution utilising reliable and future-proof wired RS-485 communication for the new administrative capital and smart cities project in Egypt. This is being done in conjunction with the implementation of different proof-of-concepts utilising NB-IoT across the globe. Together with its partners at the PRIME Alliance, the company has also started working on standardising key communication technologies and hopes to announce some of this initiative's key activities and achievements over the coming months. SEI