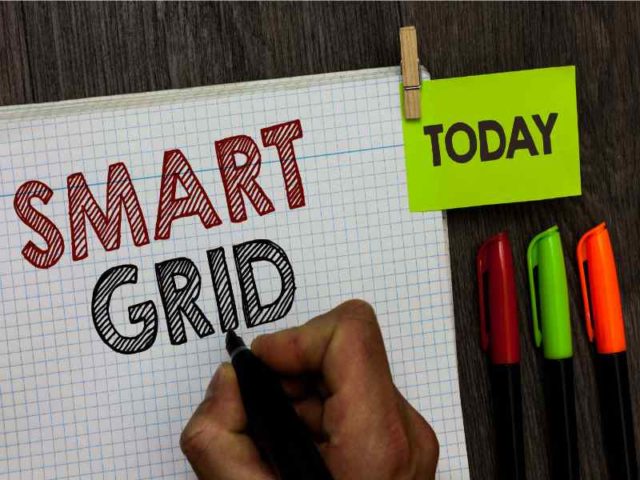 It's broadly acknowledged that the digitalisation of the modern electricity grid has brought about the most exciting and far-reaching innovations the industry has ever known.
The energy industry is however, facing massive challenges as the power to change intersects with the need for it to – climate change agreements, carbon-emission challenges and ever-evolving consumer demands have seen new ideas born to meet these, but which ideas should be developed first? Which concepts will be the key drivers of meaningful change in the smart energy market?
This is part of the premise that has driven the Free Electrons programme, now halfway through its second evolution. The programme is dedicated to the fostering of the most innovative and viable start-ups in partnership with the world's most forwardthinking utilities and investors globally.
The competition was launched in January 2016, with initial recruiting resulting in over 450 applications from 51 countries. From these, only 12 would be chosen, and of those, only one would be the overall winner, walking into new growth-driven partnerships with an additional $175,000 prize and the title of "World's Greatest Start up". Now nearing final stages of the 2018 edition, the programme provides an unprecedented opportunity for later-stage start-ups to gain access to utility partners and investors that can help them scale and expand into new markets globally.
The 2016/17 inaugural round of the competition sought to partner with eight global utilities taking a leading role in the clean energy transition, representing more than 40 countries, over $148 billion in combined net income, and access to over 173 million customers worldwide. The utilities selected included AusNet Services and Origin Energy (Australia), Dubai Electricity and Water Authority (DEWA), (ESB) Electricity Supply Board Ireland, (ESB) Energias de Portugal, Singapore Power (SP), Tokyo Electric Power Company (TEPCO) and Innogy (Germany).
Winning means having more than just a good idea. Selection was based on several criteria, but amongst the most important was that the company be ready to pilot with utilities, and ready to scale to new markets. The winner wasn't to be decided by the number of exits or a "last man standing" approach, but rather, the number of pilot projects and partnerships developed. "The relationship the utilities will have with start-ups will be a very commercial one, and the push will be for innovation which the start-ups can duly provide to the utilities. We're incredibly thrilled to begin the selection process to find our next unicorn," said Florian Kolb, managing director of innogy, the innovationfocussed division of German utility RWE.
The cohort were selected from nine categories: clean energy, smart grids, energy efficiency, energy management, e-mobility, customer experience, business model innovation, IoT and digitisation and energy access; those industry sectors seen as the most critical for utilities in the immediate future. Of the over 450 entries, the 12 start-ups selected were geographically and commercially diverse – four start-ups were based in the United States, two from Israel, and one each from Germany, Ireland, Portugal, Switzerland, India and United Kingdom.
It was this diversity that ensured a truly global approach to the problems presented, adding unique perspectives to global challenges.
The 12 competitors which made it through the 2016 selection process were:
BeOn Energy – developers of microinverters and DIY Solar kits, bringing renewable energy into reach for a broader section of the consumer market, and encouraging the prosumer market.
Climote – A home energy management system that gives users the ability to easily change the temperature of their homes and hot water through a smart app. The Climote energy optimisation technology (EOT) and software also optimises use of intermittent renewable supply enabling the flow of low cost energy to consumers.
DataGlen – developers of DERitos, an open and modular operating system, for managing distributed energy resources (DER) such as solar plants, and storage.
DEPsys – A Swiss technology startup that provides solutions enabling traditional low-voltage electricity networks to cope with the new constraints of decentralised production from renewable energy sources.
Driivz – innovative end-to-end EV charging software platform, to serve as the operating systems for the world's major EV charging network providers. The platform provides operations management, grid management, user management, automatic intelligent troubleshooting and advanced billing capabilities.
EthosGen – the EthosGen energy system provides sustainable, resilient and scalable generation of electricity and cooling by converting waste heat from industry, manufacturing processes, geothermal and biomass.
Greencom Networks – software-as-a-service, offering end-to-end energy IoT solutions for the utility industry and energy service companies (ESCOs). Their solution enables demand management, and supply and storage capacity within Virtual Power Plants for the evolving energy markets.
HST Solar – solar software start-up that reduces the production costs related to solar energy through an integrated approach that allows for solar system design without manual labour.
OhmConnect – software solution that monitors real time grid conditions and notifies consumers when 'dirty' or unclean energy is being used, whilst incentivising consumption of renewable energy through an annual cash-back programme.
Simple Energy – provider of utilitybranded ecommerce marketplaces through partnerships with utilities to increase customer satisfaction, reach energy efficiency and demand response targets, and establish new business models for the utility of the future.
Tempus Energy – machine learning solution that forecasts the closing market price of electricity based on real-time data, predicted electricity usage and an understanding of how flexible assets perform in different conditions in order to minimise cost and maximise use of renewable generation.
Gaining the right perspectives
The global nature of the programme was echoed in the location of the three, intensive week-long modules that comprise the competition. Module one took the 12 finalists to Silicon Valley, where participants were able to share, and learn about ongoing painpoints and challenges facing their potential utility partners in facilitated workshops, activities and presentations. The meet-up saw the start of some exciting conversations, and early collaborations in the making.
Module two took competitors to Lisbon and Dublin, where local executives engaged with start-ups on how best to navigate the European utility markets. The module wrapped up with a "Best Pitch" competition, won by Aperio Energy who walked away with a $25,000 cash prize.
The third and final module took competitors to Singapore, hosted by Singapore Power. Whilst the objective was to finalise conversations about launching pilot programmes in the following year, tensions were high in anticipation of the announcement of the ultimate winner of the competition, and the title of "World's Best Energy Start up" along with $175,000 in funding.
There was a clear winner – BeON Energy, one of two Portuguese start-ups represented, had already impressed partners by securing the first pilot programme of the series during the initial two modules.
The BeON microinverter allows any PV panel to be connected directly to an ordinary wall socket, safely and easily. Hence, the solar systems can be sold anywhere and as DIY kits, lowering costs significantly and engaging people directly in renewable technologies, and boasting a record of zero-unit failures in 10,000 units sold. BeON has been part of the EDP (Energias de Portugal) Starter incubation programme since winning their Open Innovation competition in 2014. We asked Rui Beon, founder and CEO of BeON, about the future trends he predicts to be of greatest importance in coming years: "As people more and more want to take action into their hands concerning climate change, especially in Europe and USA, the possibility of energy democracy and accessibility to renewable energy at a very low cost is a revolution.
"With the right help to assist us create awareness that this technology exists and the business possibilities that it opens, we can envision our kits to be as common in homes and buildings as a fridge or a TV." May Liew, vice president of strategic development at SP Group, shared the group's successes resulting from the programme: "We've inked two deals with BeON Energy and DEPsys. Our deal with BeON Energy is really going to kickstart residential solar systems in Singapore.
With DEPsys, their product will allow us to enhance our low voltage grid monitoring and analysis capabilities."
BeON Energy was just one of the many success stories of the Free Electrons programme. Aperio signed commercial contracts with at least three of the utility participants, with EDP completing the first investment. Swiss grid technology innovators DEPsys signed agreement with Singapore Power, ESB in Ireland, and are working with clients in Japan, Hong Kong, Dubai and Austria. In total, there are 17 signed commercial agreements between the eight utilities and twelve start-ups valued at $1.6 million with the potential of reaching up to $12 million.
John Paraskevas, business development director at DEPsys, shared the following highlights of the programme: "Since the utilities and start-ups involved had a geographical spread that was quite wide (covering four continents and more than eight countries), this allowed us to get some first-hand feedback about their markets and the challenges and opportunities we could face there, in terms of doing business, the regulatory framework as well as culture of customers and energy consumers.
"Directly interacting with the innovation teams of large utilities was one of the most important aspects of the programme. It was an absolutely meaningful experience as we were able to get feedback on their vision as well as test and validate the applicability of our technology versus the utilities' roadmap." Says Rob Land, CTO at Climote, which focuses on home automation: "I think the lasting highlight that stands out was the friendship and trust that was built within the whole group, such that we were all prepared to help each other create new opportunities through our shared experience and skills. That still stands true today – we can pick up the phone to any one of the cohorts and they will not only take us seriously but go out of their way to help."
The programme netted more than good collaboration for their team. "We continue to collaborate with our local utility partners on the electrification of heat and are engaged with potential opportunities in the US and Australia that we would not otherwise have discovered, let alone progressed." The 2018 edition – bigger, better and tougher than before.
The second edition of Free Electrons kicked off in April this year, having received a massive 515 entries from start-ups worldwide. The format was to change however – entries were whittled down to just 30 entrants who went through to a boot camp week in April this year in Lisbon. Here they were evaluated according to the most viable pilot, and the list shortened even more to the 15 finalists that would participate in the remaining three modules.
Gonçalo Negrão, programme director, had this to say "[Free Electrons] is more than a programme; it's the beginning of the biggest energy community that ever existed and a step towards collaborative innovation".
The Free Electrons utility members from 2016 once again joined the programme, testimony to the successes of the first campaign, but welcomed US utility American Energy, and Hong Kong-based CLP Holdings Ltd as new partners, bringing the total number of utility partners to 10.
Finalists once again represented a truly global competition, the USA boasting three start-ups, Portugal and the United Kingdom being represented by two each, and a diverse mix of nationalities, such as Bangladesh, China, Ireland, Norway and Switzerland also being represented.
The finalists for 2018 are:
Adaptricity (Switzerland), Smart Grids – grid intelligence-led efficiencies and cost-saving offerings.
2. EQuota Energy (China), Smart Grids – all about data-driven energy-saving carbon management.
3. Fresh Energy (Germany), Customer Solutions – generates highly advanced insights based on smart meter data.
4. Greenbird (Norway), IoT & Digitisation – provides Metercloud, the smart utility hub empowering smart grids globally.
5. Gridcure (United States), Smart Grids – provides simple, off the shelf analytics for utilities.
6. GridWatch (Ireland), Smart Grids – develops and markets monitoring solutions to utilities.
7. Howz (United Kingdom), Business Model Innovation – learns the daily routine of a consumer, and alerts them to anomalies or changes.
8. Jungle AI (Portugal), IoT & Digitisation – builds predictive intelligence.
9. Kisensum, Inc. (United States), Smart Grids – Development and delivery of a software energy management storage solution.
10. Loqr (Portugal), IoT & Digitisation – providing digital identity authentication security solutions.
11. SOLshare (Bangladesh), Smart Grids – designed the world's only low-cost directcurrent (DC) bi-directional power meter and solar charge controller.
12. Orison (United States), Smart Grids – All-in-one, self installed energy storage.
13. Relectrify (Australia), Clean Energy – affordable energy storage.
14. Sterblue (France), Energy Efficiency – automated industrial inspections via drones.
15. Verv Energy (United Kingdom), IoT & Digitisation – created a peer-to-peer energy trading platform based on AI
"It was a great week, everything went according to plan, and the vibe was even better than expected. We are very pleased with the overall level of the 30 start-ups that qualified for the boot camp, and we can honestly say we learned with all of them. It was not easy to pick and choose from such a strong batch. I believe that says a lot about the global quality of the program. Another positive was the fact that we got to showcase Lisbon, its booming ecosystem, and the great things we are doing here, so all the participants can take home a taste of Portugal. I'm confident we found innovative solutions, that can be adopted and integrated in our companies in an effort to help shape the future of the energy sector", says Luis Manuel, executive board member at EDP Innovation.
Three international modules held across the globe once again form the cornerstone of Free Electrons. The first module took place in Sydney and Melbourne (Australia). The second module then saw the programme return to Silicon Valley (USA), and the final stage, that closes the programme, happened in Berlin (Germany), in October.
In a competition that rewards cooperation and innovation, where the winner is chosen based on successful adoption rather than a concept, let's look forward to the grid of tomorrow being based on the best of today.