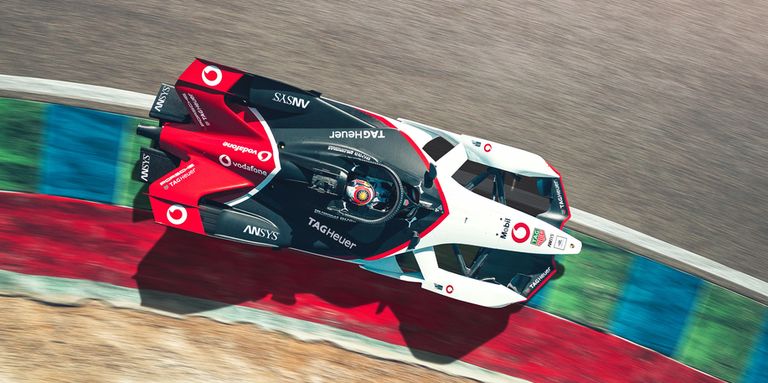 Elon Musk's attitude. VW's change of heart after Dieselgate. Stringent regulations in California and Europe. These are all major factors in the automobile industry's shift to electric vehicles. And if you have any doubt that the change is real, have a peek into what old-school oil companies are up to.
Sure, ExxonMobil CEO Darren Woods recently questioned the point of EVs that are are powered by coal, and the company certainly remains busy drilling for more oil, but there are sectors within ExxonMobil that are at least EV-curious. For proof, look at the new set of Mobil EV offerings that the oil giant announced this month. This is a new suite of four product groups that ExxonMobil has developed for use in electric vehicles. Included in the new products are thermal management fluids, lubricants, and greases all designed especially for electric vehicles.
Mobil EV Cool Drive fluids, for example, are designed for EV reduction gearboxes that have integrated electric motors. The fluids are "designed to lubricate gears and bearings while providing the necessary cooling for electric motors and power electronics." Mobil EV Drive lubricants are meant to extend the life of EV reduction gearboxes. Exactly how they differ from fluids designed for internal-combustion engines was not immediately clear.
What's more interesting, perhaps, is that ExxonMobil is providing these fluids to Porsche for its nascent Formula E racing effort in the 2019–2020 season.
Russ Green, ExxonMobil's vice president of finished lubricants, said in a statement that the growth of EV sales means customers and OEMs are looking for the best solutions for these new types of powertrains. "This is just the start of the product and service solutions we'll be developing to support the evolving needs of our customers," he said.
It's not just ExxonMobil, either. This week, Valvoline announced a similar suite of EV-centered fluids. As with ExxonMobil's products, Valvoline's lineup is designed to keep the electric powertrain at an optimal temperature and grease and lubricants that are "designed for EV motors and seal bearings to control electric conductivity." The Valvoline EV Drive System fluids, for example, were designed for multi-speed EV transmissions with a focus on anti-corrosion effects and keeping motors and transmissions at the right temperature.
The problems that these traditional automotive companies are trying to solve with these next-generation fluids are part of the overall shift the world is making. Back 100 years ago, EVs and gasoline engines were both available, until ICEs won out and the world spent a century developing and improving liquid fuel powerplants. It's now time for EVs to get the same treatment.