Electric cars are coming, there's no stopping it. Here's a quick look at 10 noteworthy electric vehicles (EVs) heading for market in the next three years.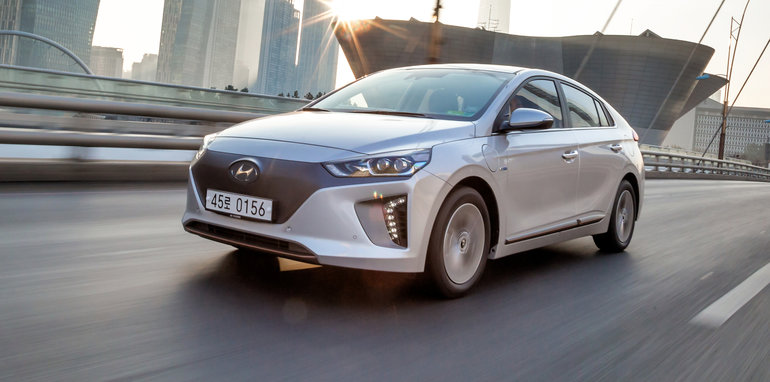 Hyundai Ioniq Electric
The Ioniq is Hyundai's answer to the Toyota Prius, available in three flavours – hybrid, plug-in hybrid and electric.
It's unclear whether we'll get both hybrid versions, but Hyundai Australia plans to introduce the Ioniq Electric around mid-2018, and has "quite strong interest" from government and fleet operators.
Powering the electric version is an 88kW/295Nm electric motor, hooked up to a 28kWh lithium-ion battery pack. Claimed range is 280km.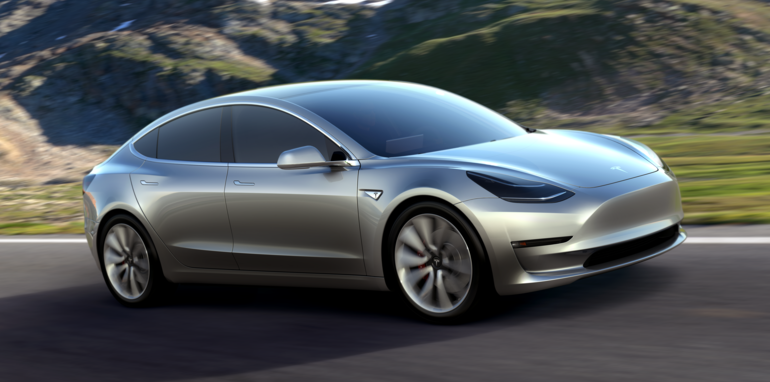 Tesla Model 3
It's been almost 10 months since the official reveal, and Tesla maintains – for now – the Model 3 is on its way.
Pitched as a rival to the BMW 3 Series, the Model 3 is meant to be the affordable addition to the Silicon Valley startup's line-up.
In standard form, the electric sedan manages a 5.6-second sprint from 0-60mph (0-96km/h) and a range of 355km. A more powerful version claims a 5.1-second 0-60 dash and more substantial 500km range.
Provided Tesla actually releases it, the Model 3 could be a good thing indeed.

Nissan Leaf
The original Leaf was ahead of its time, offering affordable zero-emissions motoring with a (largely) conventional design.
The second-generation Leaf brings added power and range, while introducing a host of ProPilot semi-autonomous driving technologies.
Adding 10kWh to the battery pack – now 40kWh – makes for a range of 400 kilometres, more than double what the outgoing car offered in Australia.
Outputs of 110kW and 320Nm mean the Leaf is as powerful as a turbocharged Volkswagen Golf, with 0-100km/h taking around 10 seconds.
While the new Leaf has been confirmed for our market sometime this year, it's unclear exactly when we can expect it to arrive in local showrooms.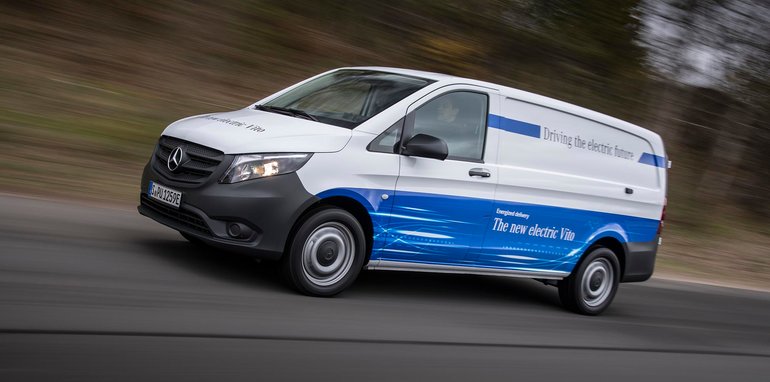 Mercedes-Benz eVito
We don't have any electric light-commercial vehicles in Australia yet, despite an abundance of models available globally.
Mercedes-Benz is hoping to change that with its recently-revealed eVito and eSprinter.
Neither have been confirmed for a local launch yet, though Mercedes-Benz Australia expects strong interest in Australia and New Zealand should see one – or both – arrive in the coming years.
The smaller eVito costs €39,990 ($63,081) in Europe, and is powered by an 84kW/300Nm electric motor. Range is claimed to be around 100-150 kilometres depending on the driving conditions.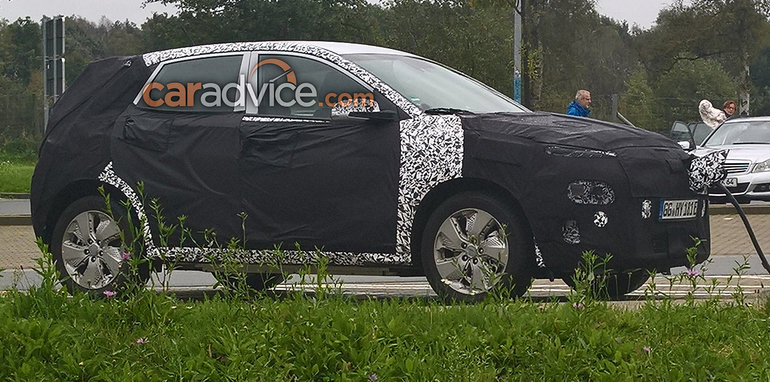 Hyundai Kona Electric
The standard Hyundai Kona has proven fairly successful so far, so you'd expect an electric version to do well, right?
When we attended the international launch last year, Hyundai executives confirmed they were working on an all-electric version of their first global compact SUV, targeting a range of "almost 470 kilometres". A hydrogen fuel-cell version is in the works, too.
It's unclear what the Kona Electric's outputs and battery capacity will be, though we'd expect it to be a beefier setup than that of the 88kW/295Nm Ioniq Electric with its 28kWh battery.
Additionally, Hyundai's local arm is seriously looking into offering the Kona Electric in Australia – if they're able to bring it here under $40,000, they could be on to a winner.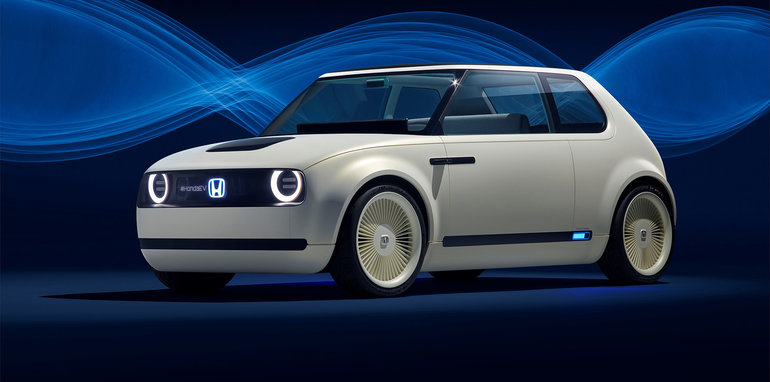 Honda Urban EV
Revealed at last year's Frankfurt motor show, the Honda Urban EV concept became an instant hit, with retro styling reminiscent of the original Civic.
Outputs and range weren't disclosed, but Honda confirmed a production car – hopefully accurate to the concept – will hit the European market sometime in 2019.
Headlining features of the concept include retro-inspired wood trim inside with grey fabric upholstery, a massive panoramic display that incorporates the driver's instruments and central infotainment system, along with side-view cameras rather than conventional mirrors.
Let's hope the market version evokes the same amount of excitement when it launches next year.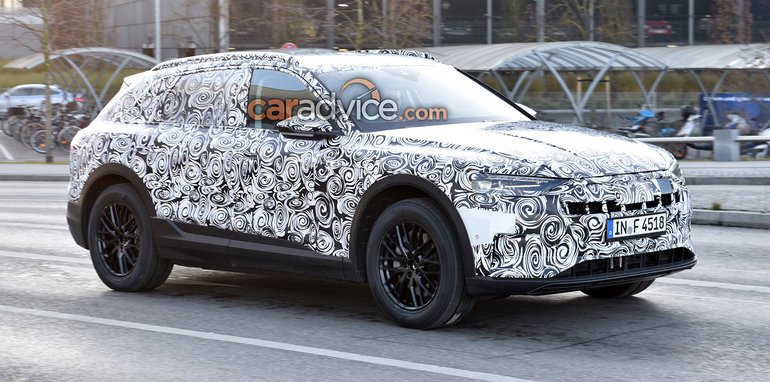 Audi e-tron quattro
Due to be revealed some time this year, the production Audi e-tron quattro SUV will be a high-performance SUV to challenge the Tesla Model X and upcoming Jaguar I-Pace.
In concept form, the e-tron quattro produced up to 370kW of power and 800Nm of torque, while claiming a 0-100km/h time of just 4.6 seconds.
Despite its eco-friendly powertrain and bold performance claims, the e-tron quattro will also be practical thanks to its spacious SUV body.
Additionally, a range of over 500 kilometres (claimed) should make it as usable for everyday use as a combustion-powered crossover.
While the market version is still under wraps, Audi Australia confirmed with CarAdvice towards the end of 2016 that it plans to launch "an all-electric SUV" either later this year or sometime in 2019.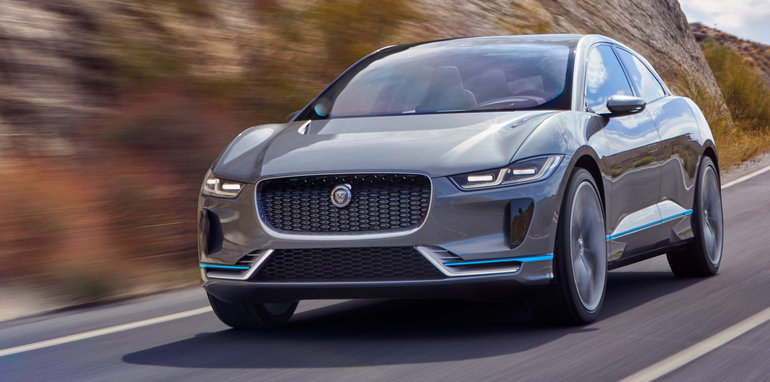 Jaguar I-Pace
jaguar is known for its supercharged V6s and V8s in sedans and sports cars, but with the upcoming I-Pace, it's aiming to shake up the zero-emissions segment.
Due to be revealed on March 1 ahead of the Geneva motor show, the Jaguar I-Pace will be capable of charging from zero to 80 per cent capacity in "less than 45 minutes" thanks to 100kW DC fast-charging.
We're not entirely sure just how powerful or fast it will be, though the near-production-ready concept version shown last year claimed outputs of 294kW and 700Nm, along with a range of up to 500km from its 90kWhbattery pack.
Good news for us Aussies, the Jaguar I-Pace is currently scheduled to go on sale Down Under around October 2018.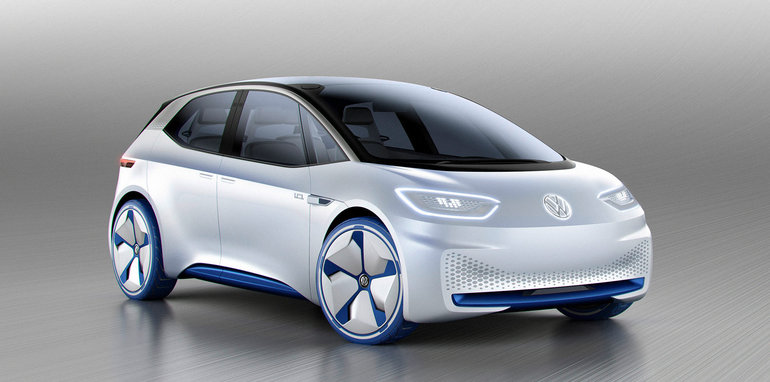 Volkswagen I.D.
Volkswagen has committed to launching 30 electrified models by 2025. One of the first offerings will be a production version of the I.D. concept.
Based on the company's new MEB modular electric vehicle platform, the I.D. hatchback is said to be around the same size as a Golf, offering interior space comparable to the larger Passat.
Powering the concept revealed at the 2016 Paris motor show is a 125kW electric motor, with a claimed range of 400-600 kilometres.
Due to hit the global market in 2020, the I.D. hatch will be joined by a family of I.D vehicles, including the Crozz SUV coupe, a sporty 'AEROe' liftback that could see the revival of the Scirocco badge, along with the I.D. Buzz – an electric remake of the iconic Kombi van.
Incidentally, the launch of the I.D. hatch should be "parallel" to the eighth-generation Golf scheduled to go on sale in 2020.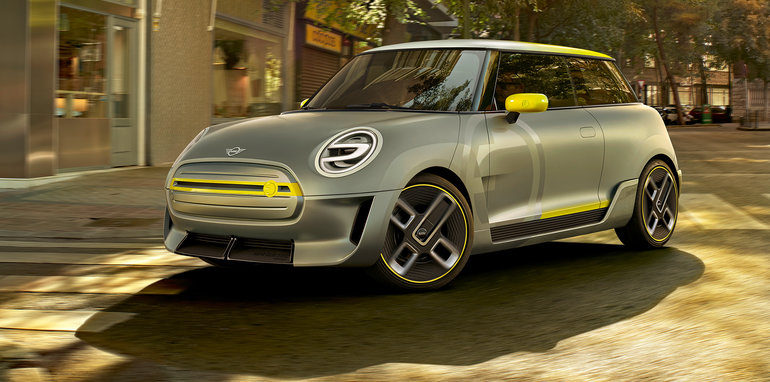 Mini Cooper EV
When the Mini Electric Concept (above) was revealed at last year's Frankfurt motor show, the British marque confirmed the eye-catching car previews the all-electric Mini due in 2019.
Proudly wearing the company's new 'E' logo – which resembles a power plug – the Mini Cooper EV will largely be based on the current hatch, albeit without an engine under the bonnet.
We're not sure how powerful it will be or how long it will be able to travel on a single charge, though we'd expect an improvement over the 2008 Mini E, which offered a 150kW/220Nm electric motor and over 240 kilometres of zero-emissions driving.
Expect the production version to be revealed either late this year or in early-2019.