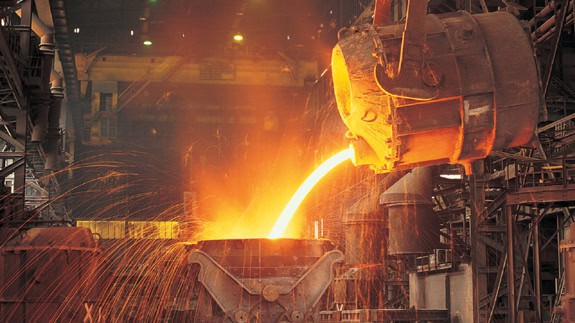 European steel demand is slated to grow modestly this year, after seeing similar year-on-year growth in 2017, according to Eurofer President Geert Van Poelvoorde.
Speaking during a press briefing Thursday ahead of the organization's European Steel Day 2018 in Brussels, Van Poelvoorde said the region's 2018 apparent steel demand is expected to reach 162 million mt, up 2.3% from 2017's 159 million mt.
Apparent demand rose 1.3% last year compared with 2016. For 2019, Eurofer expects another 1.6% of demand growth, he said.
The growth projections come as Europe's steel-using sectors have enjoyed solid growth of their own.
The construction sector — which accounts for about 35% of steel consumed in Europe — saw demand growth increase by 4.8% in 2017.
The automotive industry, which accounts for about 19% of Europe's steel consumption, saw 3.7% growth last year, while mechanical engineering — which covers about 15% of regional demand — saw growth of 6% in 2017, Van Poelvoorde said.
"All the economic parameters are good," he said, adding that overall European steel demand was up by about 2.7% through the first several months of this year.
However, after seeing imports virtually come to a halt in the second half of 2017 — the first time that has happened in six years, giving European producers, rather than their rivals elsewhere in the world, an opportunity to fully benefit — the region saw an 8% uptick in imports in the first quarter of 2018, Van Poelvoorde said.
He said the spike is directly tied to the US Section 232 steel tariffs. While only just implemented on June 1, the threat of them hung heavy over the global market for months beforehand.
"This is, of course, a very alarming signal … the first deflection from 232 tariffs," Van Poelvoorde said, adding that was why the EU must continue "guarding the global level playing field" as it mulls safeguards to counter US tariffs of 25% on steel imports.
Eurofer has recommended to the European Commission that its response to the Section 232 actions should include a 25% import tariff, on top of by-country import quotas. Details of the EC's plan are expected to be revealed in July.