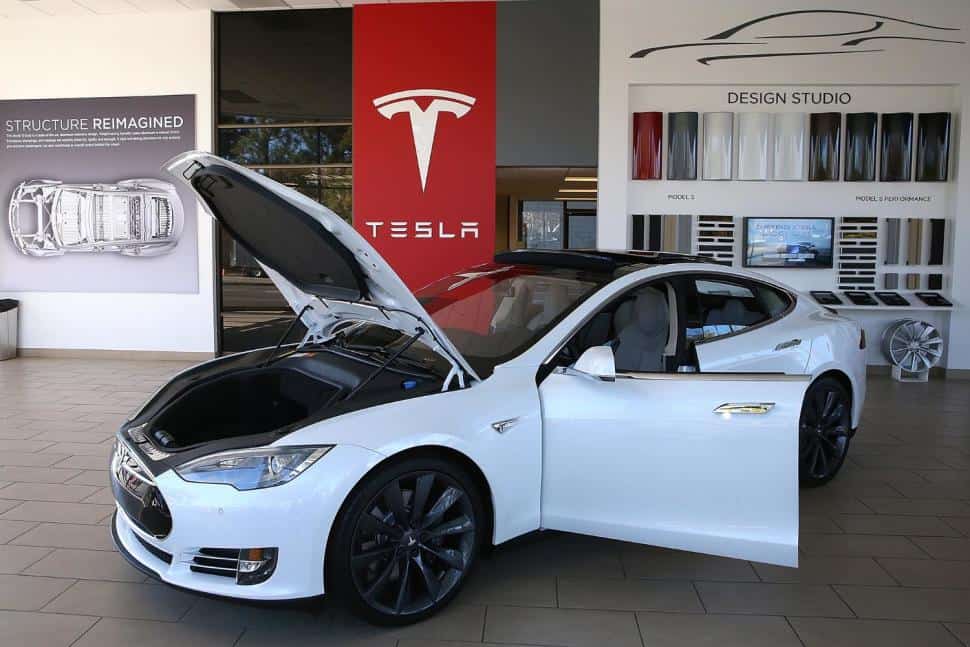 Electric automaker Tesla Inc (Nasdaq: TSLA) faces countless challenges as it fails to meet production deadlines, burns through cash and accrues debt at an alarming rate while its infamous CEO Elon Musk thwarts convention and conducts his battles on Twitter, resulting in extreme volatility in its share price.
The company's problems are exacerbated by fatal car accidents and Musk, the embattled and controversial billionaire founder, who is often at odds with analysts and the media. After going public amid much fanfare in June 2000, Tesla's shares hit a low of $252.48 on April 2 after news of slow production of its long-awaited Model 3, its lower-priced vehicle meant to draw in more of an everyday car buyer.
And while Musk's goal of making affordable electric vehicles available to a mass market – as well as his dynamic personality and ambitious side projects – has won Tesla legions of supporters, Musk is just as likely to make waves with a Twitter tirade as he is by shooting a Tesla roadster into space.
Elon Musk lashes out, again. In his latest Twitter war, Musk recently characterized Vern Unsworth, a British diver who participated in the Thailand soccer team's rescue, as a pedophile on July 15 in a tweet because the diver criticized the controversial entrepreneur's idea to send a mini-submarine made by SpaceX engineers to rescue the group.
he market responded unfavorably on July 16 – Tesla shares fell by 4 percent even though the tweet had been deleted.
Before its shares tanked in April, Tesla voluntarily recalled 123,000 Model S vehicles the previous month due to an issue with the power steering component. Shares also dipped in March after the company received a credit downgrade from ratings agency Moody's. Goldman Sachs analyst David Tamberrino started warning investors in February 2017 to sell the stock.
Over the past three years, Tesla's valuation has increased exponentially, reaching $60 billion at one point while the company remains unprofitable and its market capitalization has surpassed American auto makers Ford Motor Co. (F) and General Motors Co. (GM).
While some investors are pricing in over $300 in value per share, whether it is from equity or cash flow, the electric automaker is failing to demonstrate a "clear track of how it will get there," says Christopher Irons, founder of Quoth the Raven Research, a Philadelphia-based financial research company, who only buys and sells options on the stock.
"Tesla has no significant tangible equity and no visible clear cash flow stream for the company to make that valuation worth something," he says. "The execution has been wild and poorly done."
Tesla did not immediately return a message seeking comment.
Elon Musk, the inventor. In addition to Tesla, Musk owns SpaceX and plans to reduce the cost of spaceflight and sending humans to Mars. He unveiled the Tesla roadster last year, and then put one of the flashy new cars on SpaceX rocket with an astronaut suit propped behind the wheel. The photos of a spaceman cruising in outer space in a red Tesla roadster were received worldwide attention.
Musk also is working on a Hyperloop that he says could connect Los Angeles to San Francisco, and could connect New York to Washington, D.C. His Boring Company earlier this year made more waves by selling $500 flamethrowers to the general public to raise $10 million.
But as much as Musk gets great press for his dynamic ideas, Musk also bucks Wall Street protocol by taking his ire out on analysts who dare question his strategies as Tesla's debt surged and production dates are pushed back. After reporting the company's worst quarterly loss on May 2, Musk cut off analysts asking about its capital requirements, stating "Excuse me, next, next. Boring, bonehead questions are not cool."
Before the conference call had started, the stock had risen by 2.2 percent because the company had beat revenue, EPS and margin estimates, says K.C. Ma, director of the Roland George investments program at Stetson University in DeLand, Florida.
By the end of the call, the stock was down by 4.5 percent. His temper and erratic behavior wiped out $2 billion in market cap that day.
"Musk has the relentless, almost obsessive drive to always be the best at whatever he does," he says. "He is self-centered, egotistic and borderline narcissistic."
Buying TSLA stock means taking a leap of faith. Many retail investors are longtime fans of Tesla's electric vehicles, but are buying and holding shares of the company on blind faith despite the fact that Tesla has $10 billion in debt and will likely need to raise capital this year.
"A lot of investors not familiar with the narrative or the financials – eight out of 10 of them would not be able to tell you the company is burning through cash and does not appear to be figuring out a path to profitability anytime soon," Irons says.
The mercurial, yet testy CEO often tests the boundaries of corporate behavior when he rails against analysts and the media, pushing back against naysayers by making a variety of wide accusations. His tweets about the company often send shares higher, as much as 3 percent.
On April 13, Musk tweeted detailed financial guidance at 1:11 a.m. Pacific time in response to a story in The Economist. After traders saw the comment, shares rose by 2.4 percent.
"The Economist used to be boring, but smart with a wicked dry wit. Now it's just boring (sigh). Tesla will be profitable & cash flow+ in Q3 & Q4, so obv no need to raise money," Musk wrote on Twitter.
Whenever Musk tweets, it is well known that Tesla's stock responds positively, "despite the fact that his tweets have nothing to do with Tesla," Ma says. "The cult-like following of Musk's messages has led Elon Musk to use his tweets strategically."
Musk increases the frequency of his tweets following a decline in Tesla stock prices, he says.
"Notice that whenever Musk tweets some good news about SpaceX, it almost is followed by some bad news about Tesla in the following weeks," Ma says. "Musk is a master using his tweets to manipulate Tesla stock prices."
How investors can play Musk's Twitter feed. Investors who want to reap the rewards of Musk's tweets should take a profit.
"If you want to trade on Musk's tweets, most people will sell on the high price reaction of his tweet, especially on the tweet which is not related to Tesla," he says.
Betting against the stock is not a good strategy because success, "as defined by Tesla owners and investors is entirely within Tesla's control," says Barry Randall which manages the Saint Paul, Minnesota-based Crabtree Technology portfolio for Interactive Brokers Asset Management and does not own shares of Tesla.
"Tesla only has to worry about production to support the stock price," he says.
Cult stocks like Tesla can grow into their valuation, similar to Amazon.com's (AMZN) stock history.
"I believe the Venn diagram overlap of Tesla owners and those on the waiting lists and Tesla investors is quite large," Randall says. "This adds to the cult of belief surrounding the company and its stock."
The prudent way to play Tesla is for investors to commit a modest position and "simply hold on," he says. "They'll either come away in three to five years with 10 to 15 percent market share across a product line. Or they won't because Tesla will be capsized by too much debt when the next economic downturn hits."
Traders should adopt a different strategy of going long on the stock when Musk issues another "improbable milestone, then sell on the news when the company hits it or comes sufficiently close despite the naysayers," Randall says.
The best way to play Tesla is with options, says Robert Johnson, principal at the Fed Policy Investment Research Group in Charlottesville, Virginia. A bear would want to buy put options and a bull would want to buy call options.
Buying options can help investors limit their losses.
"If you buy a put option and the stock doesn't decline in value, you limit your losses to the option premium you pay," he says. "Likewise, if you buy a call option and the stock doesn't rise in value, you also limit your losses to the option premium you pay."
Johnson remains bearish on Tesla because the company's path to profitability isn't clear. "Too often investors confuse a good product with a good investment," he says.
For a cult stock that once reached all-time high of $389.61 in September 2017, its future remains murky, Irons says.
"I would personally look at the company through a very skeptical lens and more people should do the same," he says. "His tweets are a huge distraction for the company. He has gone after everyone, including economists and journalists. It's just ridiculous."