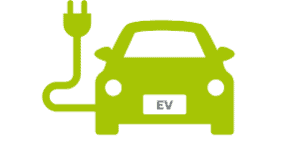 With the automotive industry increasingly turning to electric cars, countries that are heavily dependent on car manufacturing are facing a new challenge.

Slovakia is a small European country with a population of around 5.5 million people. At the same time, it's also the country with the biggest ratio of locally produced cars per person in Europe.
Automotive factories account for about a third of Slovakia's exports, yet the only electric cars produced there are at VW Group's Bratislava facility.
Other manufacturers with factories in the country include Kia, PSA (Peugeot-Citroen) and Jaguar Land Rover, not to mention the countless suppliers that provide the necessary parts.
Bloomberg reports that, with the EV revolution in full swing, there's a growing sense that the country needs to keep up or it will lose out.
"It's going to take a lot of power to transform this industry and if only for the sake of security -national security- we should have it," said Peter Badik, the owner of a company that has 27 charging points in Slovakia. "We should be in the first row of the debate and we're not."
Then, there's also the problem with the electric car production demands. A conventional vehicle requires more than 20,000 parts to run, while an EV drops that number to as few as 7,000, creating a smaller market for established suppliers.
"The Germans may try to protect their own suppliers and could cut off the suppliers in eastern Europe unless those suppliers will be able to make this transition, which I think is going to be extremely difficult," said Matjaz Schroll, head of private equity for central and eastern Europe at Franklin Templeton Investments. "It could have a huge negative impact."
Market analysts predict that electric cars will represent as much as 8 percent of the total sales globally within two years. In 22 years, electric cars will make up 54 percent of the new sales.
VW's plant in Bratislava has been producing the e-Up since 2013. The Group's regional subsidiary Skoda is planning to launch five electric models, starting in 2025. PSA's facilities in western Slovakia already halted building a new engine plant and now plan to produce electric models there. Jaguar Land Rover's Slovak factory is still under construction, but the British carmaker has applied for permission to add a new wing for EV battery production.
"If we don't want to fall asleep -and we don't- we'll need to adapt," Peter Ziga, the Slovak economy minister, said. "Many carmakers have announced target dates for going completely electric, including those that operate here. We will not just passively watch the development, but we will be also active partners."