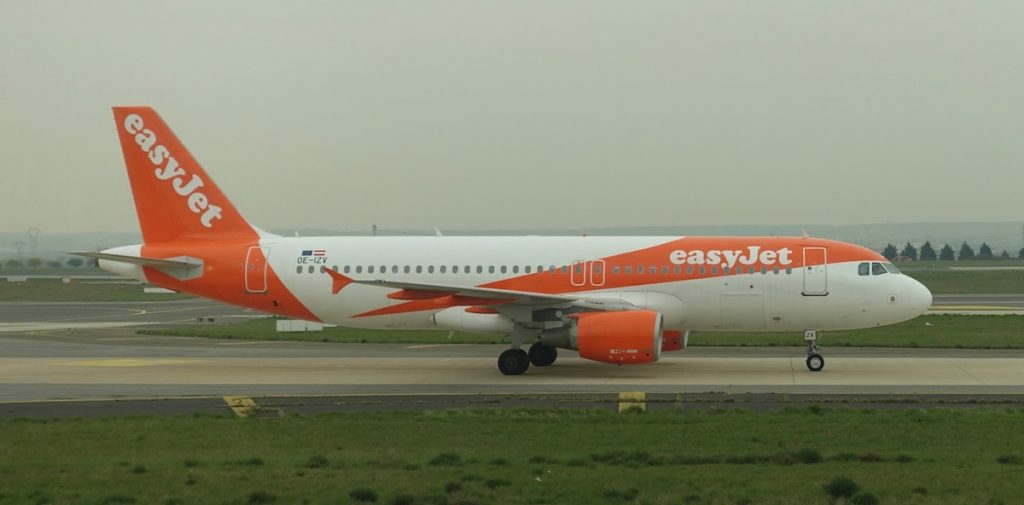 Airlines are increasingly talking about the environment. Who knows whether it's because they actually care, or whether it's because they think it's what they need to talk about. Regardless, it's a step in the right direction.
While airlines have long given customers the option to offset their travels, some airlines are taking it a step further. For example, a few weeks ago British Airways announced that they'd carbon offset all of their domestic flights.
Well, EasyJet has just taken that to the next level…
EasyJet Carbon Offsetting All Flights
EasyJet has announced that they've become the first major airline in the world to offset carbon emissions from fuel used for all of their flights.
EasyJet is undertaking this carbon offsetting through schemes accredited by Gold Standard and VCS. This includes contributing towards forestry, renewable, and community based projects.
EasyJet says that carbon offsetting is only an interim measure while new technologies are developed, so the airline will continue supporting the development of hybrid and electric planes, and working towards decarbonizing aviation over the long-term.
Since 2000, EasyJet has reduced carbon emissions for each mile flown by over a third. This is not only thanks to new aircraft technology, but also thanks to introducing light weight carpets, trolleys, and seats, single engine taxiing, and removing paper manuals from aircraft.
They hope to further reduce emissions by 10% between 2016 and 2022.
EasyJet CEO Johan Lundgren said the following about this development:
"Climate change is an issue for all of us. At easyJet we are tackling this challenge head on by choosing to offset the carbon emissions from the fuel used for all of our flights starting today. In doing so we are committing to operating net-zero carbon flights across our network – a world first by any major airline.

We acknowledge that offsetting is only an interim measure until other technologies become available to radically reduce the carbon emissions of flying, but we want to take action on carbon now.

People have a choice in how they travel and people are now thinking about the potential carbon impact of different types of transport. But many people still want to fly and if people choose to fly we want to be one of the best choices they can make."
How Much Is EasyJet Spending On This?
EasyJet is an ultra low cost carrier that carried 96 million passengers in the past year, so my first thought when I heard this news is that this new scheme must be really costly for them. That's not to say that low cost carriers can't lead the way with offsetting travel, but it is surprising in a way.
So, how much is this costing the airline? EasyJet says that they'll be spending about £25 million per year between their carbon offset scheme, as well as their work to support new environmentally-friendly technology.
That's less than I would have expected. Now that I'm doing research, though, it seems it's not that far off. For example, British Airways offsetting all of their domestic flights is costing them about £3 million per year.
Here's how EasyJet says the new program works in practice:
The vast majority (around 85%) of easyJet's carbon footprint is due to the use of aviation fuel to power flight. easyJet constantly measures exactly how much fuel is used for its flights, and thus how much CO2 is produced, which is 3.157 kilograms of CO2 for every kilogram of aviation fuel used. Further, we use well known aviation standards and benchmarks to estimate the amount of other greenhouse gases we generate, and account for them on a CO2 equivalent basis. We then offset this quantity of CO2 by purchasing carbon credits which have a measured impact on carbon reduction.
Ultimately none of this is a perfect solution, as the science behind a lot of these offset schemes is somewhat debatable (not whether it makes sense to do something, but rather the methods that are used).
It sure seems to me like EasyJet is paying significantly less per passenger/flown mile than most carbon offset programs suggest, though perhaps they've found a way to cut costs there. I'd expect no less from an ultra low cost carrier. ?
Bottom Line
Whether it's a perfect solution or not, it's certainly commendable that one of the world's biggest ultra low cost carriers is now offsetting all of their flights. EasyJet will be spending about £25 million per year between their carbon offset scheme, as well as their work to support new environmentally-friendly technology.
Well done, EasyJet!