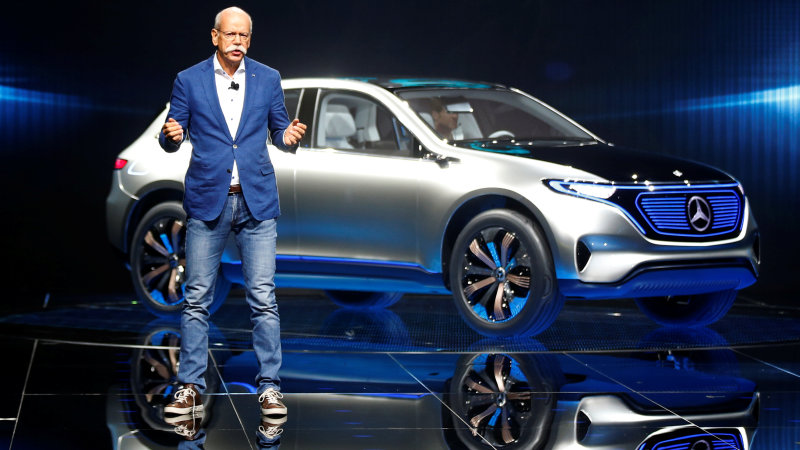 Daimler AG on Wednesday said it will add battery manufacturing capabilities to its Mercedes-Benz plants in Sindelfingen and Untertuerkheim, as the carmaker seeks to transition from combustion to electric cars.
The battery deal is part of a 1.5 billion euro ($1.75 billion) transformation plan to retool Mercedes-Benz plants to build zero-emission and autonomous vehicles, the carmaker said.
"We are transforming the traditional Untertuerkheim plant into a high tech location for electric car components with the expansion of battery production," Frank Deiss, head of powertrain production at Mercedes-Benz Cars said.
With the retooling of its domestic plants, Mercedes-Benz will have eight battery factories. Daimler already builds batteries in Kamenz, Germany, and is building further plants in Beijing, Bangkok and Tuscaloosa, Alabama.
Daimler said its Sindelfingen plant will be the center of competence for building large autonomous and electric cars. Sindelfingen currently makes the Mercedes-Benz S-Class model.