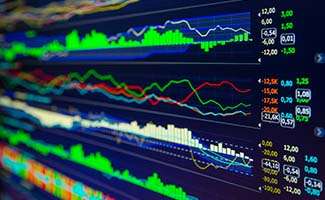 Per Reuters, Daimler AGDDAIF announced that it is in sync with its scheduled launch of battery-enabled electric vehicles (EVs) in response to a report released by German business daily, Handelsblatt. The report claimed that the launch will be delayed due to lack of batteries and other technical issues.
Per Handelsblatt, the company's new mid-sized all-electric EQC SUV will be presented in September at Stockholm. However, the new electric model won't be available at dealerships before June 2019, which is behind the company's original schedule.
Moreover, the report stated that Daimler is also lagging behind in the launch of its battery-enabled version of revamped Mercedes S-Class. It is expected to be unavailable anytime before 2021, which is a year after the scheduled release of the new model with a combustion engine.
Daimler's spokesperson informed that the company is on track with its plan to develop the plug-in hybrid edition of the redesigned Mercedes S-Class but has not specified the expected launch date for the new EQC model.
Availability of batteries is a major concern for the auto sector with a continuing shift toward the production of EVs and plug-in hybrids. Many automakers are expanding their EV portfolio, with various electric ranges and body styles, increasing the need for batteries even more.
Last month, Daimler announced that it has given a contract to China's Contemporary Amperex Technology Co., Limited (CATL) for supplying battery cells that are required for the production of EVs. However, management declined to disclose the contract details. Also, it did not reveal whether the supplied batteries will be used for Mercedes-Benz cars manufactured outside of China.
Price Performance
In the past six months, Daimler's stock has moved down 11.6%, underperforming 0.5% increase of the industry it belongs to.
Stocks to Consider
Daimler currently carries a Zacks Rank #2 (Buy). Other top-ranked stocks in the auto space are General Motors Company GM , Toyota Motor Corporation TM and Magna International Inc. MGA . Presently, General Motors and Toyota carry a Zacks Rank of 2 while Magna International sports a Zacks Rank #1 (Strong Buy). You can see the complete list of today's Zacks #1 Rank stocks here .
General Motors has an expected long-term growth rate of 5.5%. Shares of the company have risen 26.4% over the past year.
Toyota has an expected long-term growth rate of 5.7%. Shares of the company have risen 24.1% over the past year.
Magna International has an expected long-term growth rate of 8.5%. Shares of the company have risen 42.2% over the past year.