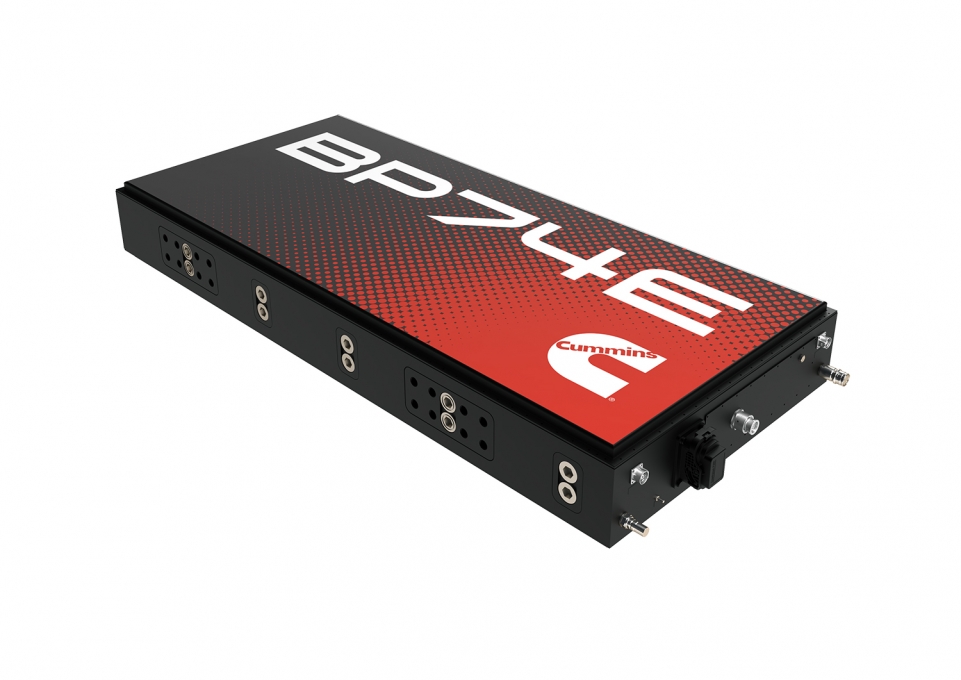 Cummins presented at the Battery Show Europe in Germany its latest battery modules and packs for electric and hybrid vehicles.
The company, mostly known for its diesel engines, is now investing $500 million into electrification over three years. It announced powertrain/battery products for trucks, buses and other equipment..
In the case of batteries, Cummins relies on Brammo, whose assets concerning battery storage were acquired in late 2017.
The new modules and packs varies from several kWh to 35-74 kWh and are promised to be scalable for the size of particular vehicles:
BP74E (74 kWh battery pack)
BP35E (35 kWh battery pack)
BM44E (4.4 kWh battery module)
BM20E (2.0 kWh battery module)
The portfolio includes battery packs and battery modules that can be integrated expertly with Cummins' new electric and hybrid powertrain portfolio, providing customers with a broad range of flexible, scalable power solutions for small and large commercial applications."

"Showcased at booth #545 include the BP74E (74 kWh battery pack), BP35E (35 kWh battery pack), BM44E (4.4 kWh battery module) and BM20E (2.0 kWh battery module). These Cummins-designed and built batteries utilize Li-ion technology with a high energy density and proprietary control technology maintaining a high battery performance for a longer zero emission range. The modular design allows the system to be scaled and aligned with the capability and duty cycle of the application. Cummins broad expertise ranges from low voltage packs (BM44E and BM20E) that power material handling applications to high voltage energy dense battery systems (BP35E and BP74E) that have the energy needed for long range buses and trucks.

Attendees can experience a wheeled loader powered by a Cummins Hybrid Power Plug In (HPP) system (a "REEV"), which combines battery power utilizing the BP35E with a compact engine-generator, using a 4-cylinder Stage V F3.8 engine. The high-density battery enclosure and engine can be sized to deliver the best balance between ultra-low emission and zero emission operation for a variety of equipment from mobile cranes to wheeled loaders.