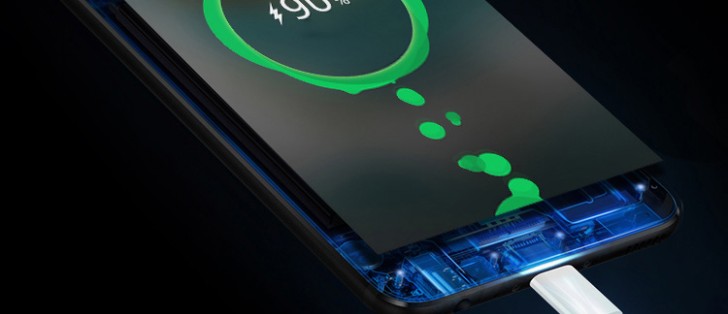 In the beginning, USB could deliver up to 500mA of power at 5V, which worked out well enough for early phones. But as chipsets became faster and screens grew bigger, batteries ballooned in size (we covered the growth of battery capacity in a previous article).
Today we'll focus on charging technology as there are quite a few competing standards. To keep things (relatively) short, we'll only cover the popular wired standards.
USB
As we already mentioned, the early USB standards had provisions for up to 2.5W of power, which was bumped up to 4.5W with USB 3.0. That's the official maximum of a plain USB port, though obviously chargers have pushed past that.
Today, a typical USB charger delivers 5V at 2A – 10W or slightly higher than that over a microUSB cable.
The USB-C cables can carry more power, up to 5V at 3A = 15W, however as far as the USB Implementers Forum is concerned the right way to deliver a lot of power is called…
USB Power Delivery
The initial revision – announced in 2012 – features five power profiles. They range from 10W to 100W, though phones seem to have picked the 12V at 1.5A = 18W mode.
USB Power Delivery revision 2.0 (2016) also goes up to 100W maximum, but provides fine-grained control over the current instead of discrete steps. It uses up to four power/ground cable pairs to carry that much power.
Power Delivery revision 3.0 (2017) also enables fine voltage control in 20mV steps.
Note: a typical lithium battery works at around 3.8V so pushing a higher voltage to the phone requires hardware inside the phone to step down the voltage. This creates a good deal of heat, not to mention that it's inefficient.
This is why all these standards are trying to keep the voltage down. At high power levels a different problem rears its head – the thin wires inside USB cables can't carry much power. USB-C has four power/ground wires, but even then there comes a point where the only way to raise the power requires raising the voltage.
Qualcomm Quick Charge
The USB-IF had to step in as multiple proprietary standards emerged. Qualcomm introduced Quick Charge with the Snapdragon 600 in 2013 and it was pretty simple – it maxed out at 5V at 2A = 10W.
QC 2.0 followed in 2015 going up to 9V at 2A = 18W, though the most commonly supported mode is the 15W one. Motorola markets this as Turbopower, Samsung's Adaptive Fast Charge based on QC 2.0 as well (and it looks like Asus' 18W BoostMaster tech is in this club too).
Like early USB PD, Quick Charge initially defined several voltage/current steps. That changed with version 3.0 (2016), which allows phones to control the voltage in 200mV increments – it can go from 3.6V to 20V.
Quick Charge 4.0 (2017) is just the QC 3.0 standard combined with USB Power Delivery (which can pull up to 27W, besting the 18W maximum of QC).
Quick Charge 4.0+ changes more than it name suggests. It's based on the USB PD 3.0 standard and can supply up to 27W by going from 3V to 11V (in 20mV steps) and from 0A to 3A (in 50mA steps).
Oppo VOOC
The VOOC charge debuted in 2014 with the Oppo Find 7. It uses a special charger and cable to deliver 4A – much higher current than the standards we've covered so far. And it does it at a cool 5V.
OnePlus licensed this tech and used it under the Dash Charge brand.
Last year Oppo introduced the Find X Lamborghini, which was the first to feature Super VOOC. This upped the current to 5A and the voltage to 10V for a whopping 50W of power. This is currently the fastest charging standard in the land.
OnePlus is taking a detour with Warp Charge 30 and the OnePlus 6T McLaren. It pushes the current even higher – 6A! – but keeps the voltage low (5V) for a total of 30W.
Huawei SuperCharge
The Huawei Mate 10 launched in 2017 with the company's SuperCharge. It provides a balanced 5V at 4.5A = 22.5W. Its claim to fame is that it was extensively tested by TÜV to ensure that it's safe.
The Mate 20 Pro from last year brought the second revision, which is confusingly also called SuperCharge. It doubles the voltage to 10V and drops the current to 4A, that's 40W of power.
MediaTek Pump Express
Pump Express+ from 2014 is similar to Quick Charge 2.0 in capabilities and implementation. In 2015 version 2.0 introduced the ability to change voltage (5V-20V) in 0.5V increments.
Then came Pump Express+ 3.0 (2016) and 4.0 (2017), which are based on USB PD. PE+ 4.0 implements Power Delivery 3.0, same as Quick Charge 4.0+.