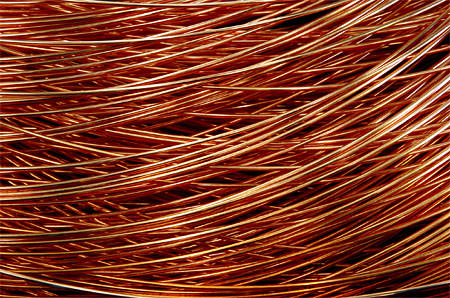 Copper prices were mostly steady on Wednesday amid concerns over slower demand in top consumer China for the rest of the year as Beijing's plans to reinvigorate the world's second-largest economy may only kick in by 2019.
China said earlier this week that it will roll out more policies to support private companies, including measures to help them raise funds in capital markets, after data last week showed its third-quarter gross domestic product growth slowed to 6.5 percent, the lowest since the first quarter of 2009.
"This is a positive signal, however, it takes time for this political intention to be translated into actual policy," said Chris Wu, analyst, CRU consultancy in Beijing.
"So far we haven't heard of any private manufacturers that have been supported by these so-called political intentions. We might be able to see … (them) next year."
Copper is used mostly in the power and construction sectors, and Wu added there "hasn't been a lot of orders from China's State Grid" and Beijing's latest round of anti-smog production cuts for this weinter would also limit construction activity in the current quarter.
Three-month copper on the London Metal Exchange was up 0.3 percent at $6,217 a tonne, as of 0711 GMT, well off the day's peak of $6,275.50. The most-traded copper contract, for December delivery, on the Shanghai Futures Exchange ended flat at 50,330 yuan ($7,254) a tonne.
* CHINA SUPPORT: China's state planner said it will step up support to stabilise jobs in regions most affected by the U.S.-China trade friction.
* ANTOFAGASTA GUIDANCE: Chilean copper producer Antofagasta cut the top end of its full-year guidance range for copper production, saying the physical market remains tight.
* NORSK HYDRO: Norwegian aluminium producer Norsk Hydro's third-quarter earnings far exceeded forecasts amid rising metals prices, but the company is still in the dark over when its key Brazilian alumina plant can return to full production.
* ZINC, ALUMINIUM: Zinc was the day's outperformer so far among base metals, rising 1.5 percent to $2,709.50 a tonne in London and settling 2.5 percent higher at 22,540 yuan in Shanghai. LME aluminium rose 0.3 percent to $2,007 a tonne, but not far above 6-1/2-month lows reached last week. In Shanghai, aluminium gained 0.6 percent to 14,250 yuan a tonne.
* EQUITIES, DOLLAR: Asian stocks edged higher despite Wall Street's overnight losses, while crude oil approached two-month lows after Saudi Arabia flagged possible supply increases. The U.S. dollar was relatively unchanged versus major peers such as the euro and Swiss franc.