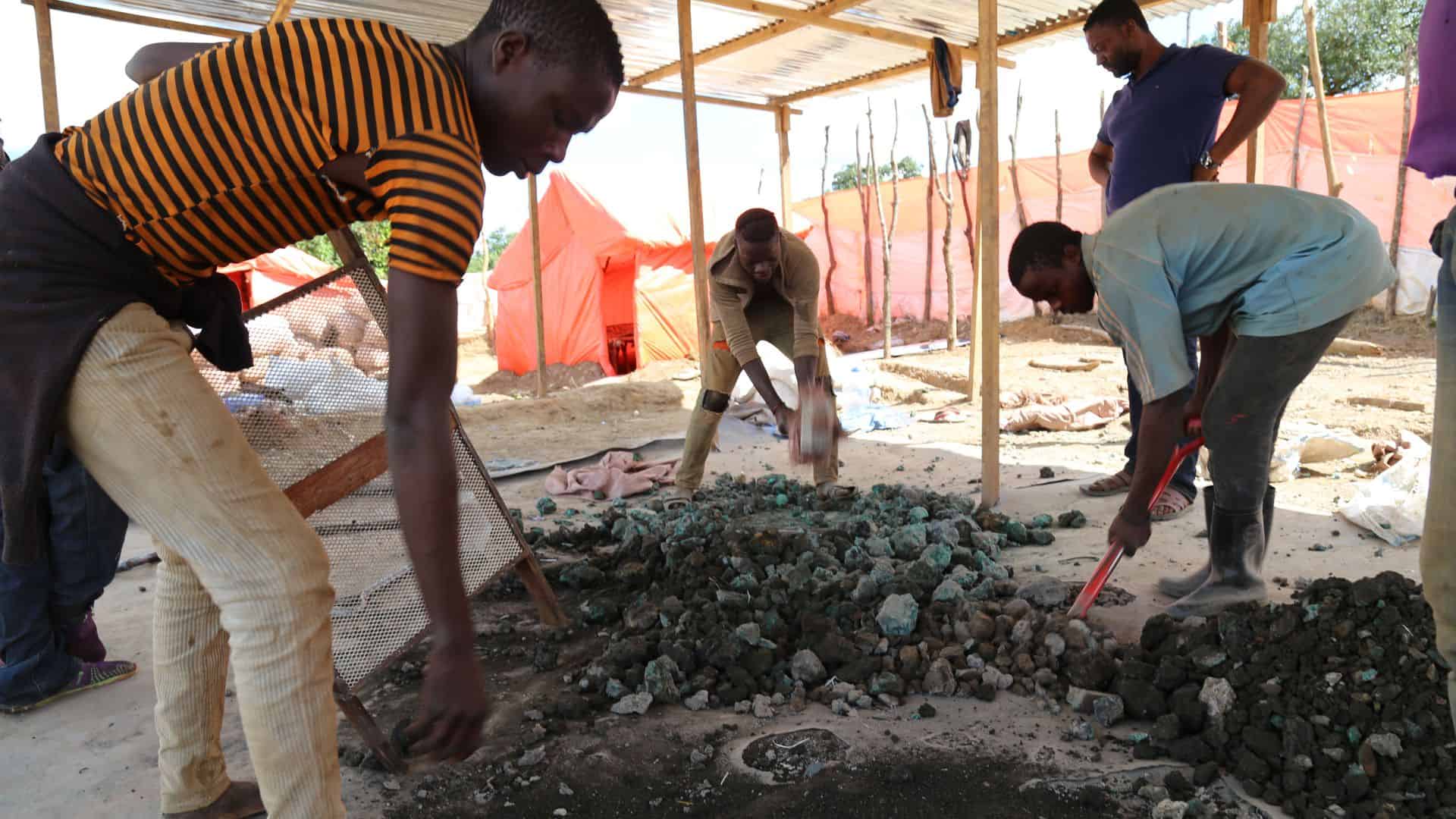 Sourcing of cobalt, a material commonly used in lithium ion batteries for portable electronics and electronic vehicles, has come under intense scrutiny lately for economic, political and geographical reasons. Most notably, 58% of the world's cobalt comes from the Democratic Republic of Congo (DRC), where production is attended by political unrest and reported human rights violations, including child labor.
The big picture: While significant efforts to reduce cobalt quantities in EV batteries are underway, they are still very much a work in progress. Global demand for cobalt has nearly quadrupled in the past 5 years as a result of increased demand for rechargeable batteries, and is expected to keep rising.
Several battery companies have come out to declare their intention to cut down on cobalt usage. Tesla, for example, has already made progress toward reducing cobalt in their EVs by an estimated 60%, from 11 to 4.5 kilograms per car, and promises that the next generation will contain none at all.
Yes, but: Substituting cobalt in a rechargeable battery is not a simple switch, as alternative battery chemistries do not yet attain the same energy and power performance as a cobalt-containing electrode. Cobalt currently provides the highest levels of energy, power and stability — all characteristics required for electric vehicle batteries, and especially for drivers with range anxiety. While R&D efforts along the EV battery supply chain are focusing on finding suitable or even superior materials, they will still have to undergo rigorous testing requirements and new manufacturing developments before mass production.
What's next: Battery manufactures will continue reducing cobalt in their battery chemistries, but replacing cobalt completely will likely take several years. In the meantime, Global Energy Metals predicts that global annual cobalt demand will exceed 120,000 tons by 2020, with roughly 60% going toward battery production. Benchmark Mineral Intelligence also predicts cobalt demand to triple by 2026 because of increased EV manufacturing.