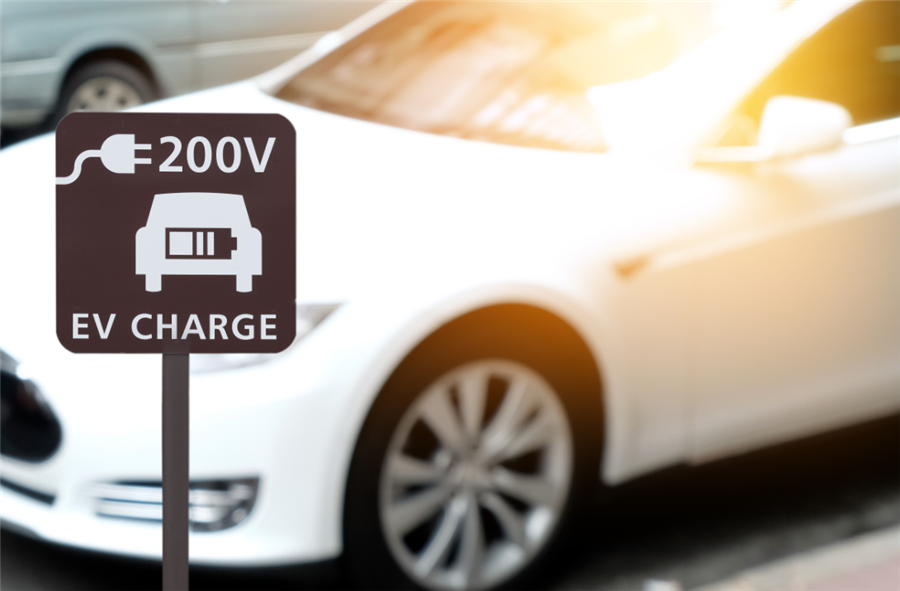 Beijing Electric Vehicle Co., the Chinese electric-car maker preparing for a stock-market listing, is starting a battery-swap service to reduce customers' range anxiety and keep up with similar offerings from rivals.
The company will sell a version of its EV300 compact car for 79,800 yuan ($12,000) that allows users to change battery as often as they want for a monthly fee of 432 yuan, Zheng Gang, general manager of BJEV, as the unit of BAIC Group is known, said on the outskirts of Beijing on Thursday.
BJEV, China's biggest maker of pure electric cars, and rivals such as BYD Co. and NIO are bringing out new models and services at an accelerating pace to lure buyers in the world's biggest and most competitive market for alternative-energy vehicles. The country is set to maintain its position as the largest producer of electric vehicles, accounting for 59 percent of global sales by 2020 and 55 percent by 2025, JPMorgan Chase & Co. projects.
BJEV plans to set up 100 battery-swap stations in Beijing this year, and one change operation lasts 2 minutes and 46 seconds, according to the company. As part of the new program, BJEV gives users an option to sell their car back at half of the original price within three years.
Companies including NIO offer similar services. Owners of the NIO ES8 can change batteries at special service stations in three minutes or use the services of "Power Mobile" vehicles that travel to motorists to recharge their cars.
NIO plans to build more than 1,100 power-swap stations in China by 2020 and have more than 1,200 "Power Mobile" service vehicles. A battery-swap station can be assembled within a day. The carmaker will also offer other free services including road rescue.
BAIC Group is in the process of listing BJEV on the stock exchange, and the shares are set to start trading in about two months, BAIC Chairman Xu Heyi said in June.