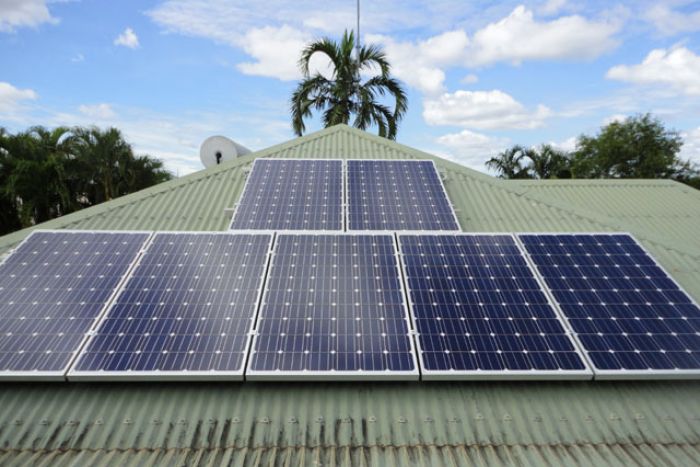 China's solar power sector should strive to cut costs and improve quality, said a top industry group seeking to restore confidence in the world's largest market as recent policy moves in Beijing straddle producers with shrinking demand and tumbling prices.
The industry is moving away from rapid capacity expansions and suppliers should not expect the sector to grow every year, Wang Bohua, secretary general of the China Photovoltaic Industry Association, said Thursday at a conference in Beijing. Even with installations slowing by possibly 34 percent this year to 35 gigawatts, China's solar market is still big, he said.
President Xi Jinping's government announced a surprise decision less than two months ago to halt some new solar plant approvals this year and curb financial aid to developers after record installations in 2017. The clampdown has reverberated around the world, prompting a slew of bearish outlooks from analysts, many of whom have flagged the likelihood for a widening global glut and weaker prices.
"We should keep full confidence in the domestic market," Wang said.
State-backed CPIA represents companies including Trina Solar Ltd., once the world's largest maker of photovoltaic panels, according to its website. Its members accounted for 95 percent of domestic polysilicon output, over 80 percent of wafer and cell and three-quarters of panel production last year.
First Contraction
Goldman Sachs Group Inc. forecast last week that the global solar market is heading for its first-ever contraction this year. The pace of installations will shrink by 24 percent to 75 gigawatts from a year earlier, analysts led by Brian Lee said in a note.
Policy makers on Thursday reaffirmed their commitment to the solar sector, echoing remarks in June that support for the industry is "unshakeable", according to Xiong Minfeng, section chief of renewable energy at the National Energy Administration. China "will keep a reasonable development pace" in solar power and the industry should focus on long-term growth, Xiong said.