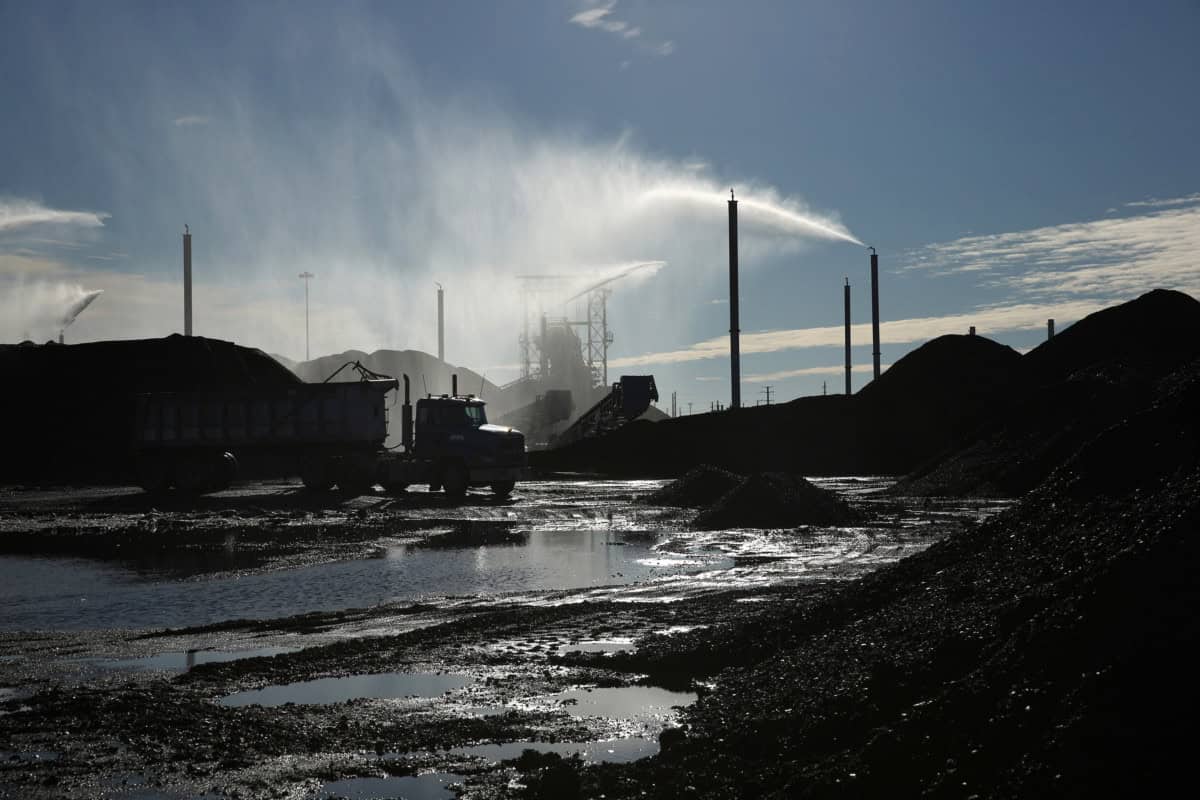 It was activism by residents of Chicago's Southeast Side that forced a company that stored massive piles of petroleum coke there to install air monitors to keep tabs on harmful dust from its operation.
When federal regulators analyzed the data from the monitors, they found something else in the air: high levels of manganese, a neurotoxin and byproduct of steel-making.
The extent of the manganese problem became clear around the same time residents won a significant victory in their battle against petcoke. KCBX, the company storing it, was forced to enclose or eliminate the piles; company officials chose to remove them.
Because residents had mobilized around the petcoke issue, they were ready to fight to demand protections from the dangerously high levels of manganese, which were likely coming from a metals storage company called S.H. Bell, as revealed in an August 2016 analysis of data from the petcoke monitors done by the federal Agency for Toxic Substances and Disease Registry.
The public outcry about petcoke, a byproduct of oil refining, resulted in new city rules regulating bulk storage and transfer of materials. Now, the city is revising those rules to regulate the handling of manganese-containing materials.
At a public meeting about the proposed revisions on June 6, residents demanded that S.H. Bell and regulators take greater steps to reduce the risk of health impacts from manganese, and described how the battle against petcoke inspired efforts to change the economy and identity of the Southeast Side, from one of polluting heavy industry to one based on clean energy, light manufacturing and the natural environment.
Olga Bautista, a prominent leader of the petcoke battle, said that fight drew residents together and helped them realize that the Southeast Side — which once thrived thanks to steel and other industry but struggled as companies closed — could build a new economy that didn't put their health at risk. And the passage of the bulk materials rules and other actions by city, state and federal officials showed that their activism could make a real difference.
"We're getting to a sweet spot where we're able to change policy — everyday people, moms and dads, grandmas and grandpas," Bautista said.
Revising the Rules
Under the proposed amendments to the rules, manganese-bearing materials would either have to be enclosed, or special monitoring would have to be done with filters to look for manganese pollution in the air.
At the June 6 meeting and in public comments filed with the city, residents and environmental advocates said the proposed new rules don't go far enough. Many said they want the storage and transfer of manganese and other heavy materials eliminated altogether, and they want the city and company to address human exposure that may have already happened.
Community leaders are urging their neighbors to get their soil tested by the U.S. Environmental Protection Agency, which stepped in after the initial soil testing by the city found more than 70 percent of the yards it sampled with high manganese levels. On June 14, the EPA held an open house for residents to air their concerns.