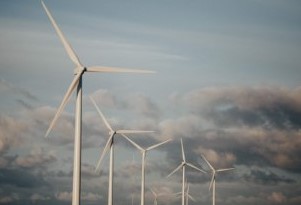 CGN Europe Energy has chosen renewable energy management system Greenbyte Energy Cloud for their wind and solar PV farms.
Greenbyte will be integrating CGN EE's wind and solar assets in Europe and Africa, amounting to a total of 900 MW. The collaboration will be ongoing for CGN EE's future investments.
The French-based and Chinese-owned company is managing a portfolio of 130 wind and solar farms in the UK, Ireland, France, the Netherlands, Senegal and Belgium and continues to grow on and offshore.
Greenbyte Energy Cloud succeeded in meeting the expectations for best technical grade and high quality of support. CGN EE's global portfolio will be managed through Breeze and Bright, the two specialised components of Greenbtye Energy Cloud for wind and solar farms.
Olivier Texier, head of engineering and O&M at CGN Europe Energy, said, "Greenbyte stood out for their service availability, their specialised features and lastly, for their long-time and worldwide vision, which is in accordance to our global mission."
"We are very happy to welcome CGN EE as a customer of Greenbyte. CGN EE has a strong commitment to renewable energy and we are excited and humbled by the opportunity to support CGN EE in their growth journey from today's 900 MW portfolio of renewable energy towards 3 GW in 2020 and beyond," commented Jonas Corné, CEO of Greenbyte.