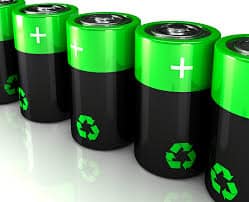 A recent study warns that the world will need to find alternatives to lithium and cobalt in order to support the growing demand for batteries and motors created by the shift to a renewable economy. The study, conducted by the Helmholtz Institute Ulm (HIU) of the Karlsruhe Institute of Technology (KIT), is not the first one to warn that the availability of both elements could become seriously critical by 2050, or earlier. The difficulties caused by the shortages could be compounded by the political sensitivity of the areas where the majority of these materials are located (See map).
The report explains that these shortages are not a dead end, pointing out that cobalt-free battery technologies, including post-lithium technologies based on non-critical elements such as sodium, as well as magnesium, zinc, calcium and aluminum, represent opportunities to decrease the dependency and avoid the criticality of lithium and cobalt supplies in the long term.
"It is therefore indispensable to expand the research activities towards alternative battery technologies in order to decrease these risks and reduce the pressure on cobalt and lithium reserves", says Daniel Buchholz. Stefano Passerini, HIU deputy director, emphasises: "Post-lithium systems are especially appealing for electromobility and stationary applications. This is why it is both very important and urgent to unlock their potential and develop these innovative, high-energy batteries towards market maturity".