The electric vehicle (EV) has arrived. With it comes a vast opportunity, but also a major challenge: how to build an ethical and sustainable supply chain—a necessity driven by the consumer rather than the regulator.
The world's biggest automakers are rising to the challenge and are rushing to develop new models. Some market forecasts expect that by 2040, more than half of all auto sales will be electric: an incredible level of penetration from just 1 per cent in 2017.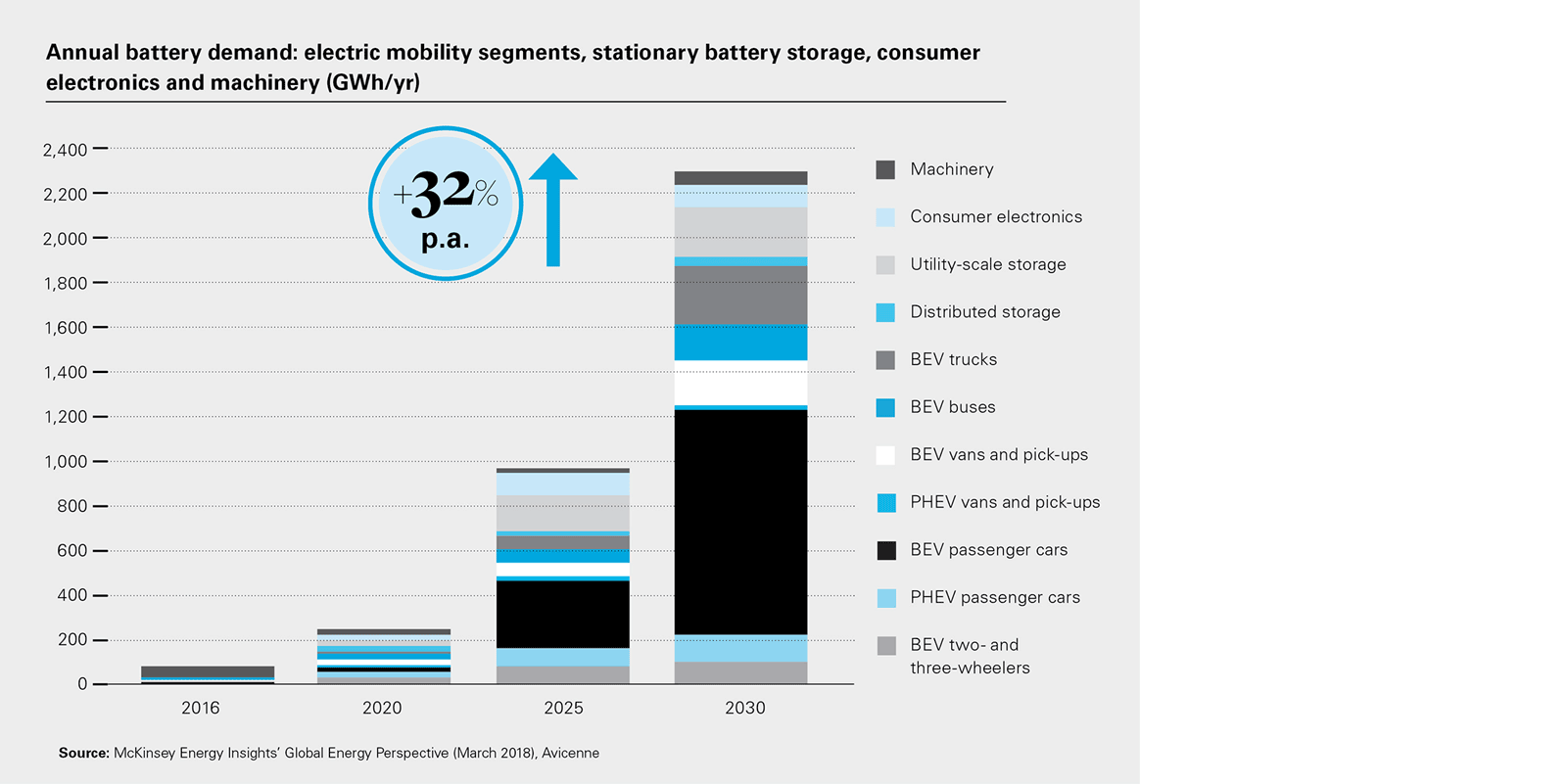 This new breed of autos, and the batteries that power them, will need an array of metals, including cobalt and lithium, which—until recently—were niche markets. Securing the supply of these metals is one of the major obstacles to progress, and ensuring they are sustainably sourced is an even bigger challenge.
Currently, the lithium-ion battery is the dominant power source for the EV revolution and it is forecast to remain that way for at least the next decade. The Nickel-Manganese-Cobalt (NMC) combination has been favoured by almost all battery makers because of its long-lasting charge—an essential requirement if the EV is going to consign the internal combustion engine to history. Although immense efforts have been made to reduce the use of cobalt, there is a limit as to how far this thrift can go, as the reduction in the ratio of cobalt leads to a less stable battery. As such cobalt will remain an essential ingredient until R&D departments can find an alternative.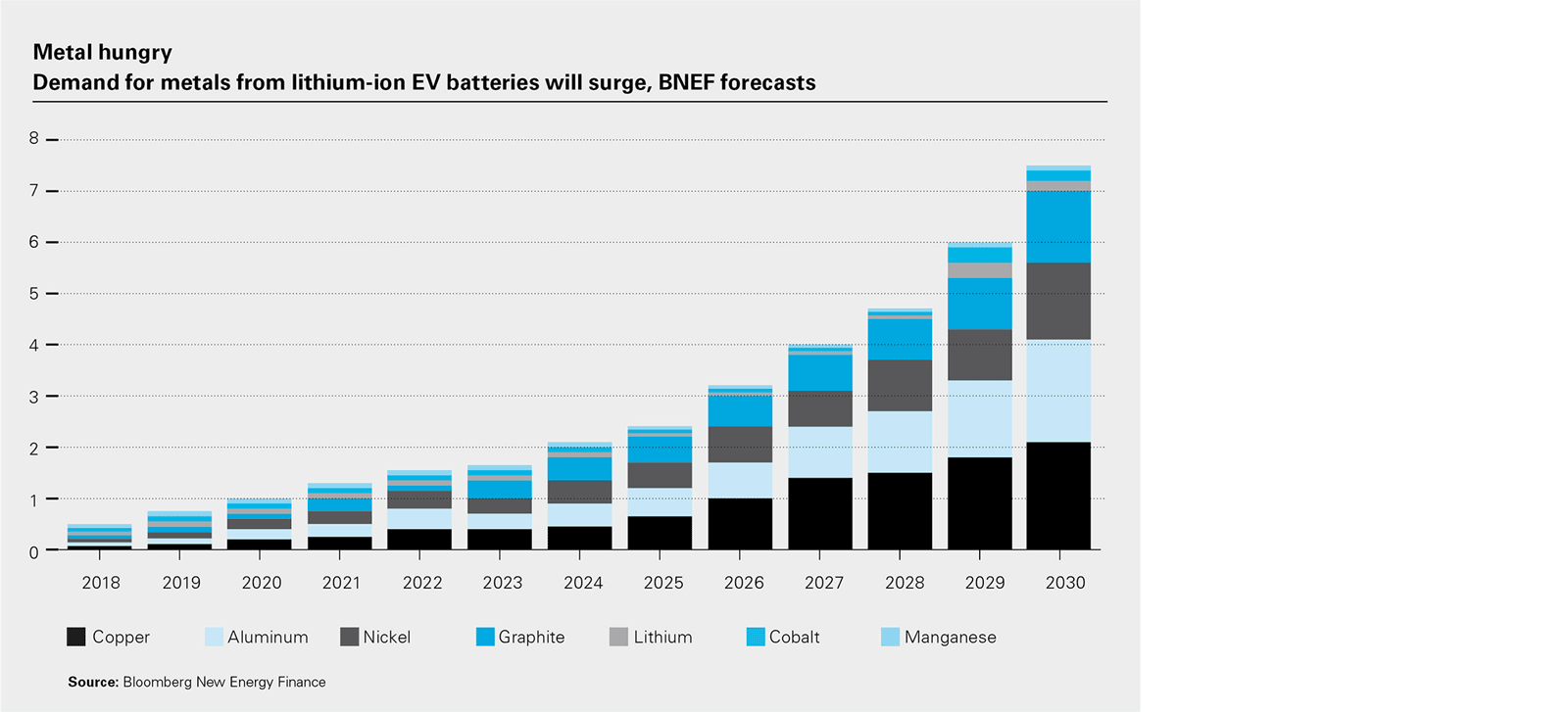 Cobalt is the most geologically scarce of the battery raw materials. It is also the most geographically challenged in terms of economically viable deposits: More than 50 per cent of global reserves are found in the Democratic Republic of Congo (DRC)—a country plagued by political instability.
Reliance on a commodity that comes from a country that faces allegations of child labour in mining poses serious challenges for battery and vehicle manufacturers. Securing supply and ensuring any supply meets the sustainability demands of customers, who want to know that extraction has met environmental and social standards, are at the heart of the difficulties of building a sustainable and ethical supply chain.