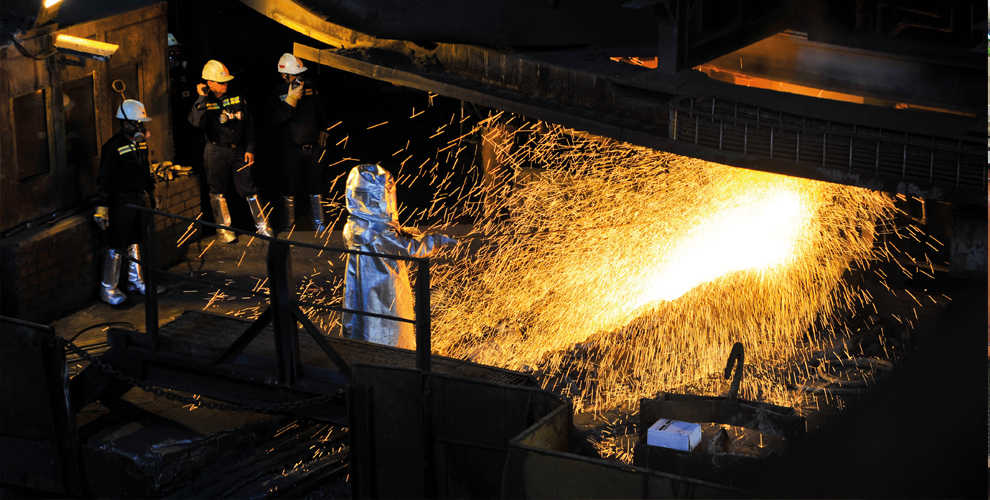 Vale has had a presence in Indonesia since 1968, and it has capitalized on nickel production to become a major player, contributing 4 percent of the global supply of the metal, used in stainless steel, various alloys and rechargeable batteries. Vale utilizes an integrated mining process and performs post-mining rehabilitation. The company is also mindful of its impact on the environment and uses an environmentally friendly source of energy to power its operations.
The company reported an increase in production and sales so far this year, compared with the same period a year ago. This is due to the nickel business having been especially profitable recently. The nickel price has been increasing steadily over several weeks amid rumors that the Indonesian government would ban exports. This regulation, if implemented, would boost the company's business as it would further push up the metal's price. With the regulation in mind, the company stated its intention to fully comply with the new rule of trade but that it was also still committed to be one of the most responsible nickel producers. "Vale is committed the realization of the regulation, but also the goal of honoring trade agreements with our clients and the government," said Bernardus Irmanto, the company's financial director.
The integrated mining company said it would maintain its growth momentum for the rest of the year. It is currently preoccupied with maintenance and development of its Larona Hydroelectric Plant in Sorowako, South Sulawesi, which has resulted in a slight dip in production. The company said it would increase production after completion of the maintenance in April next year. Vale is confident that it would maintain its edge in the mining industry, as Indonesia is the second-largest producer of nickel ore in the world, behind the Philippines.
The company has also been expanding its operations with the building of two new smelters, one in Pomalaa, Southeast Sulawesi, and the other in Bahodopi, Central Sulawesi. Vale is collaborating with Japan-based Sumitomo Metal Mining on the development of the Pomalaa ferronickel smelter, which will cost $2,5 billion for the smelter, and an additional $300 million to excavate the mine. The smelter in Bahodopi meanwhile, is still in the commercial discussion stage, but construction may start soon. It is projected to cost $2,1 billion for the smelter, $1,8 billion for the facilities and another $300 million to excavate the mine.
Vale is not only focused on developing its facilities, but also in the process of complying with a divestment requirement, in accordance with the 2014 contract of work amendment. The company aims to meet the deadline set for the end of October this year. Vale Indonesia chief executive Nico Kanter said the company was committed to delivering on its divestment promise and that it was working with the government to ensure the share distribution occurs in a proper manner. "The president is ensuring a fast and smooth process," Kanter said. "The government will support the move and Vale will show its commitment."