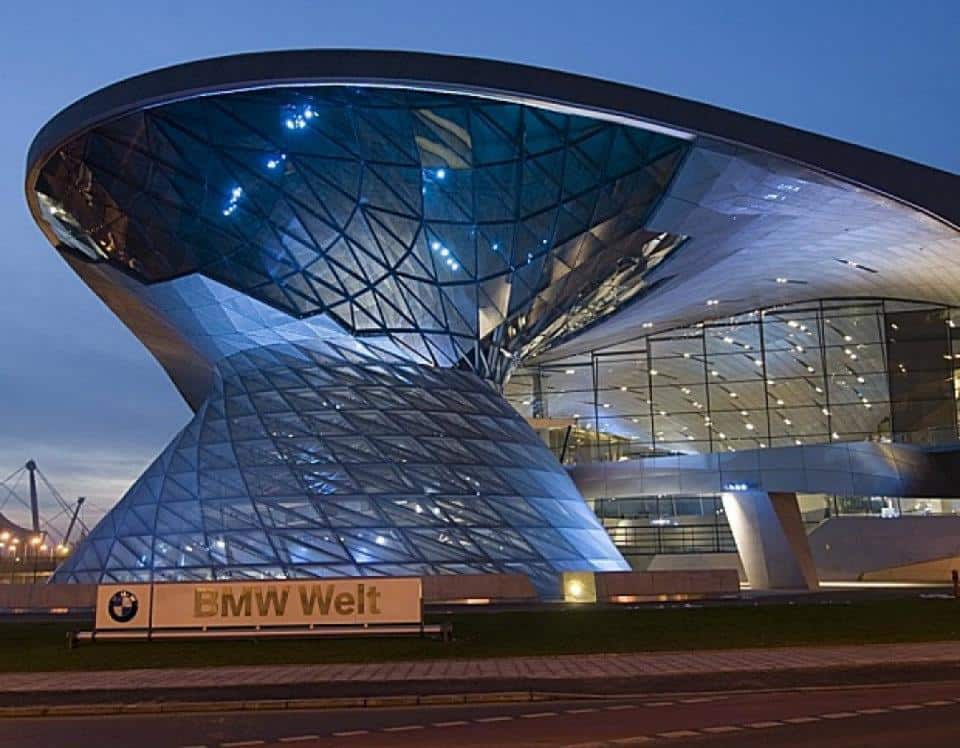 Shares of BMW AG(BMW.L, BAMXF.PK, BAMXY.PK) were losing around 2 percent in the early morning trading in Germany after the luxury carmaker reported Friday that its first-quarter pre-tax profit edged down on weak revenues due to currency effects, while net profit increased from last year. Deliveries, however, increased with good growth in all segments and regions. Further, BMW Group reaffirmed its outlook for full year 2018.
Harald Krüger, Chairman of the Board of Management of BMW AG, said, "We are targeting new record figures in the Automotive segment for sales volume and revenues in 2018. Group profit before tax is expected to be at least at the previous financial year's level."
The profit before tax for 2018 would be slightly higher than one year earlier, reflecting adjustment related to mobility services joint venture.
The BMW Group continues to forecast an EBIT margin in the target range of 8 to 10% for the Automotive segment.
Krüger added, "The BMW Group was the world's most profitable car company in 2017 and is stepping up the pace again in 2018."
For the first quarter, Group net profit increased 1.2 percent to 2.30 billion euros from last year's 2.27 billion euros.
Group profit before tax amounted to 3.17 billion euros, down 0.5 percent from 3.18 billion euros a year ago, with rising costs and upfront expenditure for R&D activities.
Profit before financial result or EBIT dropped 3.1 percent to 2.73 billion euros. The EBT margin was 13.9%, higher than 13.3%, and was the highest quarterly figure since 2011.
Due to currency effects, Group revenues fell 5.1% to 22.69 billion euros from last year's 23.93 billion euros. Adjusted for currency effects, revenues were down 0.7%.
First-quarter deliveries of BMW, MINI and Rolls-Royce brand vehicles rose 3% to 604,629 units from 587,237 units last year. All three major sales regions contributed to the increase, driven in particular by strong performances on the Chinese mainland and in the USA.
Sales for Europe edged up 1% to 270,725 units, in Asia grew 6.3% to 212,693 units, and Americas region volume growth was 4%.
Automotive segment revenues dropped 3.4 percent to 19.33 billion euros with currency effects. EBIT edged up 0.2 percent and EBIT margin improved to 9.7% from 9.4% last year.
BMW brand volume grew 2.8 percent to 517,447 units. The MINI brand volume increased 4 percent to 86,375 units. Sales of Rolls-Royce Motor Cars rose 10.1% year-on-year to 807 units.
BMW Group vehicles with electrified drivetrains were particularly popular, with sales of the BMW i3 and i8 models, together with BMW iPerformance and MINI Electric plug-in hybrids, up by 38% to just under 27,000 units.
Electrified vehicles accounted for more than 4 percent of total BMW Group vehicle deliveries to customers in the first quarter, compared to 3.3% last year.
With its three automotive premium brands, BMW Group said it is confident to remain the world's leading manufacturer of premium vehicles in 2018.
BMW Motorrad sales volume was flat, and revenues fell 15.5%.
In Germany, BMW shares were trading at 90.28 euros, up 2.04 percent.