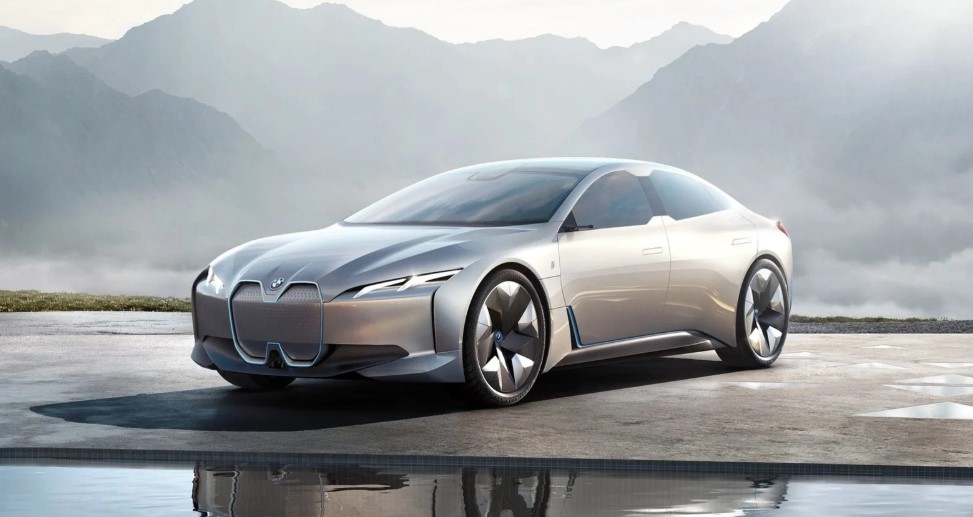 BMW's CEO Harald Krüger is stepping down from his job after just four years, in part for coming under fire for the company's slow transition to electric vehicles. Though BMW got an early head start on electrification with cars like the i3 and i8, it didn't capitalize on that lead with more potent EVs—all while losing ground to Mercedes-Benz and Tesla. Krüger's strategy is one Bloomberg panned as "fail[ing] to provide a roadmap to the future."
But before Krüger parted ways with BMW, I got a chance to talk to the company's engineers about this plan. It's a plan that's come under fire in recent weeks, and one that BMW hasn't announced immediate changes to even after Krüger's ouster. When I spoke with the Bavarian automaker's Chief Technical Officer, Klaus Fröhlich, late last month, he made a strong case for BMW's plans to cautiously approach the electric car future.
Here's what you need to know.
A few weeks ago in Munich, BMW held a special car show called "NEXTGen," an event that the company described as a display of its "future technologies, services and products."
One of my main takeaways from the event was that BMW is not jumping into the deep end of electrification like Volkswagen is (The Wolfsburg-based competitor announced last year that it plans to build 10 million cars on its dedicated electric car platform.)
No, Bayrische Motoren Werke is treading lightly, and—at least when I spoke to him—the CTO is extremely confident that this is the right approach.
No Dedicated Electric Vehicle Modular Platform In the Near Term
By now it's pretty well established that building electric cars on dedicated EV platforms—and sometimes ignoring conventional ICE manufacturing methods in favor of EV-specific solutions—tends to offer a number of advantages, particularly in the area of packaging.
Jalopnik learned this when we looked at three major electric cars on the market, and here's a snippet from a study by consulting firm McKinsey & Company:

Native EVs optimize battery packaging; non-native EVs force the battery into the awkward footprint of the ICE platform, which limits the realized energy capacity. The native EV battery pack, by contrast, can take a simple, rectangular shape, giving native EVs up to twice the range—over 300 kilometers per charge and up to approximately 400 kilometers for the best performers, according to the Environmental Protection Agency—without forcing up the price (Exhibit 1). In addition, native EVs achieve a larger interior space (up to 10 percent by regression line) for the same wheelbase compared with not only non-native counterparts, but also standard ICE vehicles in the same segment.

Why, then, isn't BMW planning to build a dedicated electric car platform to compete with the likes of Tesla?