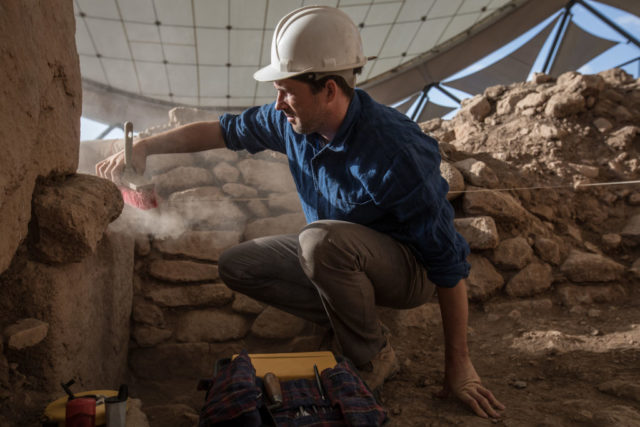 The flagship project of graphite explorer Battery Minerals (ASX: BAT) just got a significant boost. Recent metallurgical test work has found there could be vanadium present as well.
The Montepeuz project's graphite resource was 42.6Mt at the Buffalo deposit (with a grade of 9.5 per cent TGC at a 2.5 per cent TGC cut off) and 76.9Mt at the Elephant deposit (with a grade of 7.3 per cent TGC at a 2.5 per cent TGC cut off).
But Battery Minerals now think vanadium is present as well with Inferred Mineral Resource of 18.4Mt @ 0.24 per cent vanadium at Elephant and 16.2Mt @ 0.25 per cent vanadium at Buffalo.
Like graphite, vanadium is also a battery metal and it is more stable than lithium-ion because it does not generate excess heat due to the different nature of their respective electrolytes. Vanadium batteries also have less maintenance requirements and longer life spans.
While the words "battery metals" would make you think of electric vehicles, vanadium has also been used in non-electric vehicles as far back as the Ford Model T.
One recently discovered use is in "smart" windows, meaning windows that can help a building's energy efficiency by passing infrared energy to control the building's internal temperature. New York's Empire State Building recently installed vanadium-coated windows and operators reported energy savings of US$2.4 million and 4,000 tonnes in carbon emission reductions.
While Battery Minerals managing director Jeremy Sinclair was firm that graphite would remain the primary focus of the project, he welcomed the addition of the vanadium resource.
"The addition of a Vanadium Mineral Resource and the potential for a V2O5 by-product is highly promising given the current positive outlook for the vanadium market. There is strong current demand from traditional sectors of the market and positive signs for the storage sector," he said.
Investors continued their cautious optimism toward the company sending the stock only up 4 per cent in early trading.
In other ASX battery metals news today
Lithium miner Hawkstone Mining (ASX: HWK) have announced results from its phase 2 drilling program at its Arizona lithium project. Among its best intersections were 17 metres at 2,152 parts per million (ppm) of lithium from 12 metres to 29 metres. The peak value encountered was 3,380pp Li. To date, only 14 holes out of 37 have been completed. Once they're all done, Hawkstone hopes to calculate its maiden JORC compliant resource at Big Sandy. Its project lies just under 1000km away from Tesla's factory in Reno, Nevada.
Another results announcement, closer to home, was from Liontown Resources (ASX: LTR). It has updated its Exploration Target for the second time this month to 19 – 31Mt @ 1.2 – 1.5 per cent lithium, although it noted there has not been enough exploration to formally estimate an increased mineral resource. This came after its most recent results drilling with 7 holes returning lithium over 1.4 per cent.
Lionstown managing director David Richards told shareholders the results were impressive and the program was "either achieving or exceeding expectations in most areas". They expect further results in another three to four weeks. Shares are up 7 per cent today and since the beginning of April, they have increased 58 per cent.
Surefire Resources (ASX: SRN) has bought a West Australian vanadium project from High Grade Metals (ASX: HGM). The purchase was first agreed on last August but only settled now that it has paid the balance owing (which was $450,000 of the total $500,000 purchase price). The project and Surefire's existing vanadium project at Unaly Hill give the company an Inferred Minerals Resource of 237 Mt grading 0.43 per cent vanadium. The project may also contain titanium and iron-by products.
While it's almost at the stage of being too big for us (with a market cap of $400 million),Syrah Resources (ASX: SYR) has clarified all is well at its Mozambique operations despite two cyclones in two months. Cyclone Idai and Cyclone Kenneth have both hit Mozambique leaving hundreds dead and thousands of people homeless. Syrah boss Shaun Verner has told shareholders operations have not been affected and also promised to assess how it can assist local aid agencies such as Red Cross.