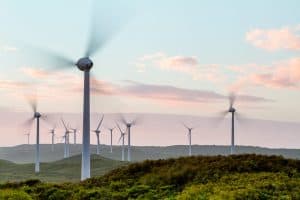 Australia will team up with Germany to create new opportunities for the study of critical minerals as the countries aim to meet climate and energy targets, Australia's Minister of Resources said in a statement on Thursday.
Demand for rare earths and minerals like lithium, cobalt and nickel, which are key for a transition to green energy is set to surge in the coming years as countries across the world look for ways to cut their carbon footprint.
Australia is looking to partner with friendly nations to build up its value adding industry.
"Both Australia and Germany recognize the important opportunity we have to build diverse, resilient and sustainable critical minerals value chains," Australia's Minister for Resources and Minister for Northern Australia Madeleine King said in a statement.
The agreement will help Australia in studying the development of industries around critical minerals, and will help Europe's largest economy to secure reliable and coveted supplies of critical minerals for its manufacturing activities, according to the statement.
The collaboration comes weeks after the Western Australian government signed a preliminary deal with a South Korean government-backed research group to exchange scientific and technical knowledge around the development of critical minerals.