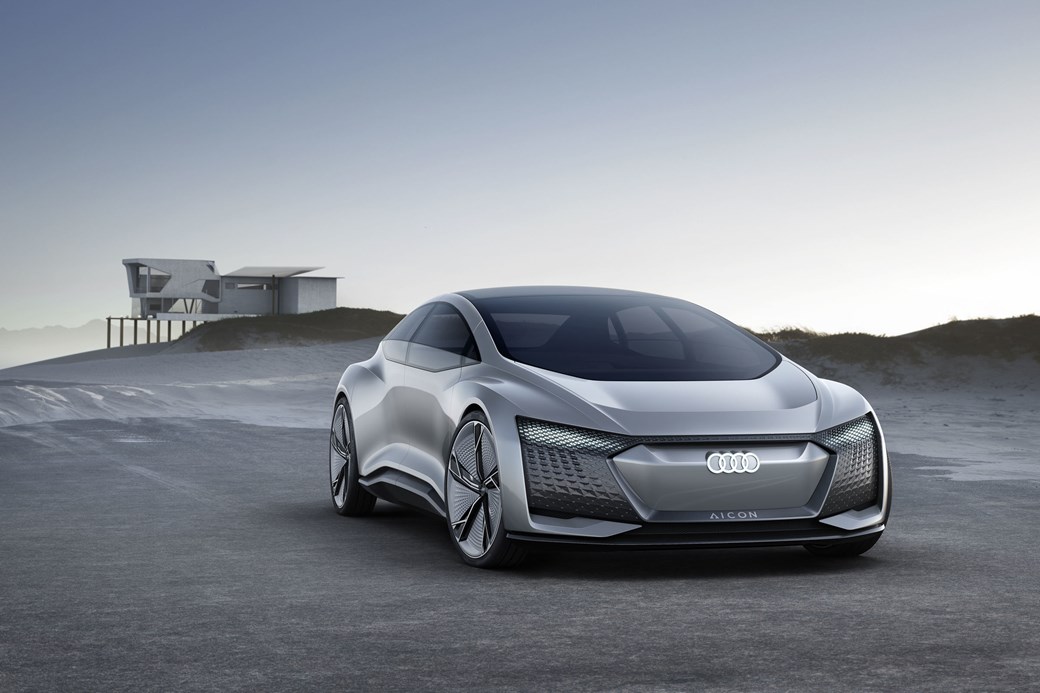 In 2018, car brands don't just want to sell cars, they want to sell you an entirely new method of living, too. Tesla might be known for making EVs, but founder Elon Musk is also keen to join up its electric cars with Tesla's Powerwall 2 home battery, and Solar City solar panels. In the same way, Nissan's xStorage system also offers a way for EV users to electrify even more elements of their daily lives. And now Audi wants to join the party.
Called the Smart Energy Network, Audi's new project aims to form an intelligent energy network between your house, car and power supply. And it works with the grid too.
Audi says the project has already started in households around the Ingolstadt area – as well as Zurich – and will use a mixture of energy storage and solar panel tech to ease demand on the grid. The solar panel side is managed by a firm called Ampard, and the software used is able to intelligently react to strains on the power grid.
Although solutions like these could well end up cheaper for consumers in the long run, they're also great for balancing out demands on the power grid. For example, energy stored at times of low consumption can be used during periods of peak demand.
'We are looking at electric mobility in the context of an overall energy supply system that is increasingly based on renewables,' said Dr. Hagen Seifert, head of sustainable product concepts at Audi.
'We are playing a pioneering role with the prequalification of the balancing-power market – enabling producers to feed power into the grid, as part of the pilot project. That is now for the first time also possible down at the level of individual households, which helps balance the entire power grid.'
Why Audi, and why now?
Car makers aren't the first people you'd expect to try and run your home, but there are a few good reasons this trend is starting to take place. Firstly, the high cost of research and development in both battery and solar technology means that brands such as Nissan and Tesla are keen to recycle or sell as many batteries as possible – and schemes like these allow that to happen.
What's more, cars are becoming more like a smart device than ever before, and with smart home appliances like Google Nest and Alexa already on the market, it's likely we'll begin to treat our cars in the same way. A bit like another part of our connected puzzle.
Thirdly, brands like Tesla, Nissan and Audi could now be taking a leaf out of Apple's book. One of the reasons for Apple's success is the way it's able to get consumers to buy into a strong ecosystem – and one they're unlikely to want to leave.
Those with an iPhone will often get a MacBook and then an iPad, even if they initially want another laptop. And in the same way, if an Audi EV owner buys an Audi home battery and solar panels, chances are their next EV will also be an Audi – even though their existing devices worth with another car.