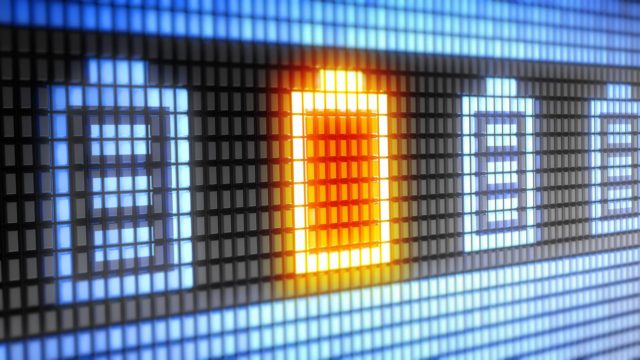 The Asia-Pacific region will be the largest market for battery energy storage in the next few years, with a share of the sector worth $6 billion by 2023.
That's one of the key conclusions of a new report on global battery storage, which found that Asia-Pacific accounted for 45% of the global market's installed capacity last year.
The study from GlobalData states that the boom will come on the back of countries increasing investments for improving both grid infrastructure and the market structure to attract foreign investments.
It says that lithium-ion will continue to be the preferred technology for market deployment and adds that "with the number of grid-connected renewable electricity generation plants increasing tremendously, countries such as China, India, Japan, South Korea and the Philippines will focus on frequency regulation in the electric grid to normalize the variation in power generation from renewables".
Globally, the report forecasts that the battery energy storage market will grow to $13.13 billion by 2023.
GlobalData power analyst Bhavana Sri said: "With countries aggressively promoting the modernization of grids, and developing their capability to handle the demands of the present and future, batteries are being deployed to support smart grids, integrate renewables, create responsive electricity markets, provide ancillary services, and enhance both system resilience and energy self-sufficiency."
The report found that the EMEA battery energy storage market registered a market value of approximately $1.73bn in 2018 and it accounted for 26 per cent of the global market, while the Americas had a value of around $1.97 billion and accounted for 28 per cent.
GlobalData notes that the market in the region is growing, with countries such as the US, Chile, Canada and Brazil promoting battery storage installations across consumer segments. It adds: "Some US states have robust incentive programmes, most notably California, which adopted an ambitious target for 1.3 GW of energy storage by 2020, which it surpassed and a new target is awaiting approval."
Bhavana Sri said: "Market conditions are improving and more companies are moving into a decentralized generation, leading to an increase in the onsite deployment of renewables and batteries; as in with micro or mini girds. Supportive policies and high electricity charges are also nudging the market towards renewables and/or storage plus renewables at the end consumer level. As the power sector evolves to accommodate new technologies and adapt to varying market trends, energy storage will play a central role in the transition and transformation of the power sector."