Call it the Teflon market.
The world's on edge over everything from rising tension in the Middle East to an uncertain U.K. election to the turmoil surrounding the Trump administration.
Yet financial markets chug along as if nothing's amiss — global stocks are churning just 0.4 percent below all-time highs, while volatility in equities, bonds and currencies remains dormant and money continues to pour into riskier developing nations.
It's a pattern that's held for the better part of the year, with the odd bout of angst thrown in. Investors have discounted geopolitical risks as idiosyncratic and focused instead on a global economy that's powering higher amid persistently low inflation. With central banks assuring they'll remove years of stimulus only gradually, risk tolerance remains robust.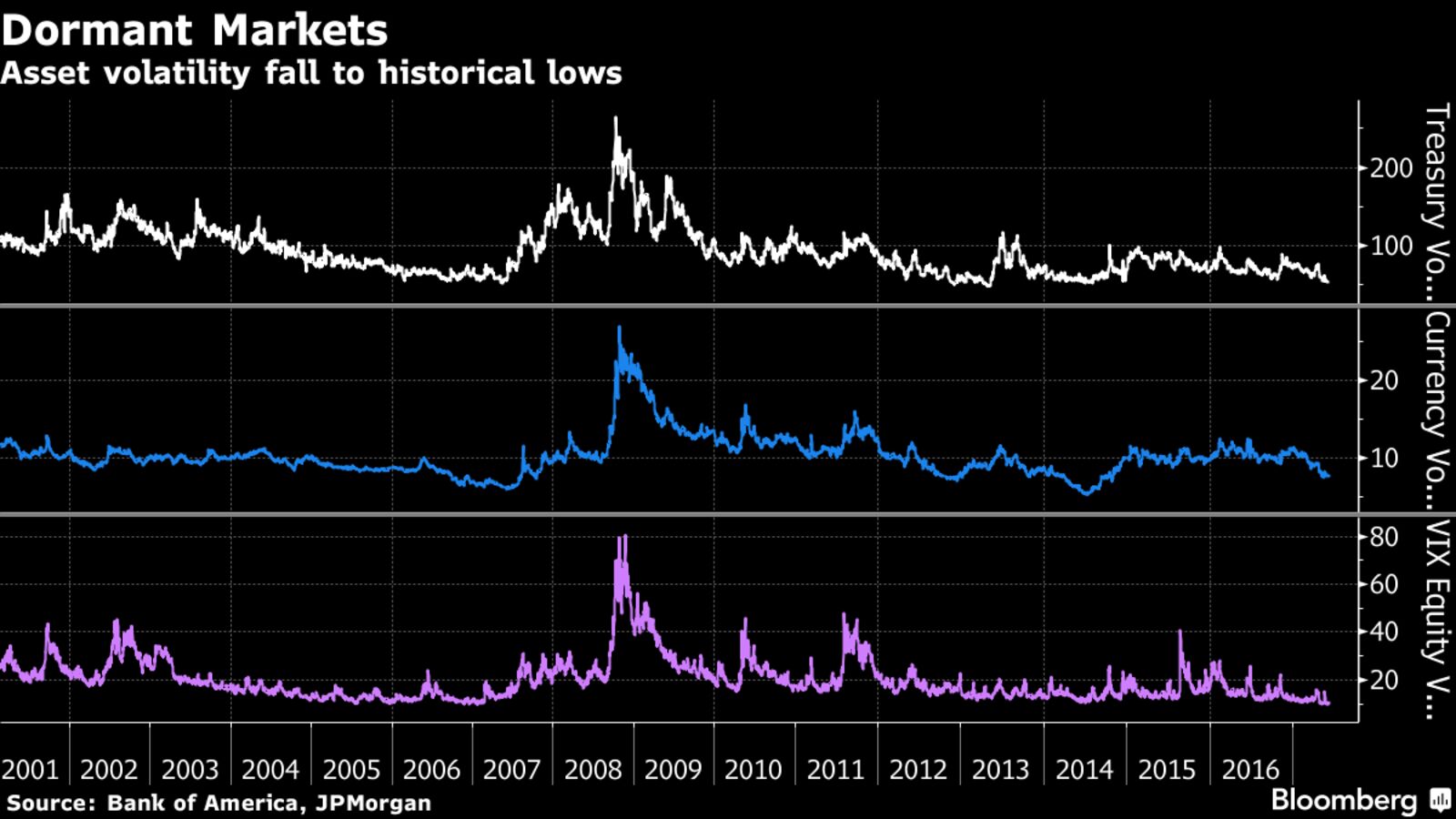 "While you may get little spikes in risk aversion at times, markets are looking through them, as long as the underlying fundamentals remain supportive," said Peter Kinsella, a senior currency and rates strategist at Commonwealth Bank of Australia from London.
Then there's Thursday.
The European Central Bank's rate decision will unveil officials' views on inflation and how long they'll leave the monetary spigot flowing. Former FBI Director James Comey testifies to a Senate committee on his interactions with President Donald Trump. And the day ends with the outcome of a U.K. election that polls show tightening into the vote.
"Investors are mindful of the event risks, but the liquidity trade is by far the most important and most dominant factor," said Mark Nash, head of global bonds at Old Mutual Global Investors in London. "It makes the market very forgiving."
Look no further than the economy for a reason why. The Organization for Economic Cooperation and Development on Wednesday raised its forecast for global growth this year to 3.5 percent from 3.3 percent as of March. Historically, it's generally taken prolonged economic contraction to end a bull market, and JPMorgan Chase & Co. notes that no rally has peaked longer than a year before a recession has started.
"We have this kind of Goldilocks world continuing where no one sees any dramatic threats to growth on the horizon," said Rupert Harrison, chief macro strategist at BlackRock in London on Bloomberg Television. "This is still a very unloved rally in terms of the equity markets. We still think it has some further to go."
The ECB is least likely to disrupt the calm Thursday, with the central bank preparing to cut its inflation outlook at the policy meeting, boosting the prospect stimulus will remain in place longer, Bloomberg reported. In the U.S., investors have long anticipated the Federal Reserve will tighten at its meeting next week — though the pace from there remains glacial, according to the Fed fund futures.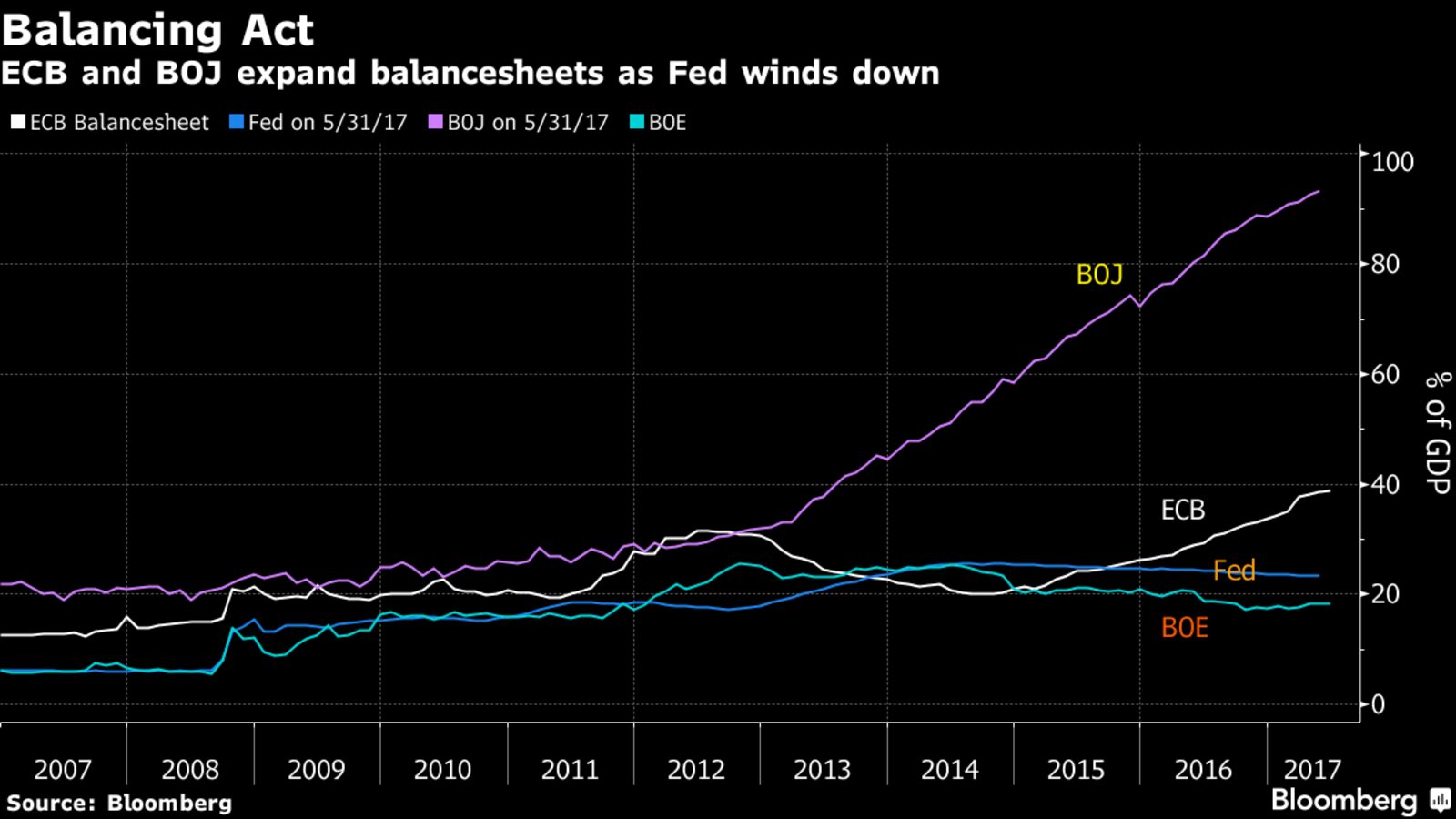 While the latest diplomatic spat among Qatar and its Arab neighbors exacerbated geopolitical concerns, market risks from such events have been fleeting in recent years, including Russia's annexation of Crimea and the U.K.'s vote to exit the European Union.
Jens Nystedt, a senior portfolio manager at Morgan Stanley Investment Management, examined major political events since World War II and found that any initial selloff only proved to be buying opportunities.
Comey's testimony could see the market add to rising speculation the Trump administration won't be able to push through tax and regulatory overhauls aimed at boosting growth — though the so-called Trump trade expired weeks ago. Goldman Sachs Group Inc.'s gauges of high-tax stocks, for instance, have been underperforming low-tax companies, suggesting little expectations for reform in that area.
The market cares about politics that have an impact on the economy. That's not likely on Thursday, said CBA's Kinsella.
"Investors can see that political risks rarely result in market negative outcomes over the longer term," he said.
To be sure, the market itself has flashed signs of caution, especially when it comes to U.S. equity valuations. The Shiller Cyclical Adjusted P/E ratio reached the most expensive level since the dot-com bubble, while the credit market has shown hints of stress as household borrowings surged to a record $12.7 trillion.
Billionaire investor Bill Gross warned Wednesday that U.S. markets are at their highest risk levels since before the 2008 financial crisis because of the lofty valuation.
"Instead of buying low and selling high, you're buying high and crossing your fingers," Gross, manager of the $2 billion Janus Henderson Global Unconstrained Bond Fund, said at the Bloomberg Invest New York summit.