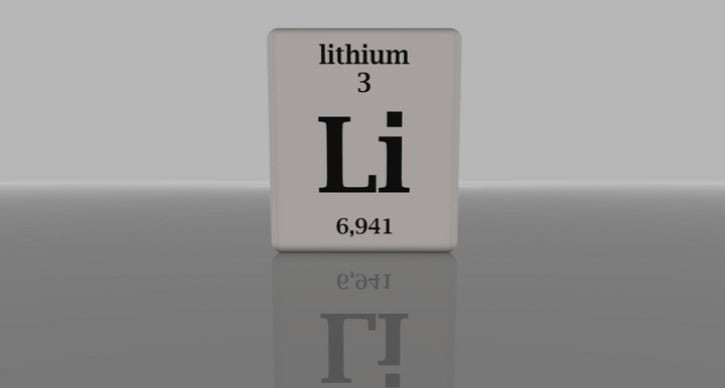 The Albermarle Corporation (NYSE: ALB )first quarter results show that ALB stock continues to be a good choice for investors who want exposure to the electric car revolution but are looking for a cheaper, more conservative alternative to Tesla Inc (NASDAQ: TSLA ) stock.
Tesla has had trouble meeting production goals and its cash position is somewhat precarious. Plus its safety record has been questionable. Still, Tesla stock continues to trade at a rather high price to sales ratio of around 4.4.
In a previous column, I said ALB stock was a good Tesla alternative. I reported that research firms RBC Capital and Robert W. Baird were bullish on the outlook for ALB, noting that Reuters had predicted that demand for lithium to skyrocket. I predicted that ALB would in all likelihood get a boost from any explosion in demand for Tesla's vehicles.
I also pointed out that lithium demand should continue to surge "over the longer term as the governments of many areas, including China, the U.K., France and California are setting electric car quotas or even banning the sale of non-electric vehicles starting 12-20 years from now. The entire EU is also considering implementing such a plan."
ALB Looks Really Solid
After reviewing Albemarle's first quarter results, I believe that optimism was well-founded. The company's lithium revenue jumped 38% year-over-year, sparking a 14% overall increase in its net sales and a 24% surge in its earnings per share, excluding a number of items.
Albemarle's top and bottom lines came in significantly ahead of analysts' expectations. Moreover, it is taking many steps to expand its production of lithium, leaving it exceptionally well-positioned to benefit from likely further spikes in demand for lithium going forward.
Even if the EU doesn't legislate such quotas, it turns out that Brexit could force EU car makers to significantly increase the number of electric vehicles they sell in order to comply with the bloc's emission rules. Additionally, Albemarle's CEO, Luke Kissam, pointed out that both Volkswagen and Volvo have committed to mass producing electric vehicles.
The sharp increase in Albemarle's lithium sales last quarter, along with the 14% increase in lithium prices, indicates that "the longer term" I predicted has arrived. This data also shows that investors' previous fears about lithium supplies overwhelming demand are way overdone.
Moreover, Albemarle reported that its "lithium [business] remains on an aggressive path to deliver at least 20% adjusted EBITDA growth during 2018" while the company expects "second quarter lithium EBITDA to be sequentially stronger than Q1."
The Bottom Line on ALB Stock
The company added that it expects its lithium results in the second half of the year to be "fairly equal to the first half," although it said that its lithium revenue could be weaker in the third quarter than in the fourth quarter due to initiatives it is undertaking at its La Negra plant in Chile.
So why didn't ALB rally on the results, and why does it remain about 32% below its 52-week high of $145 ? The main reason was probably the company's decision to only raise its 2018 earnings per share guidance to $5.10-$5.40 versus its previous outlook of $5.00-$.5.40.
I believe that in light of the company's strong results and upbeat comments, the guidance is conservative. Another sign that the guidance is probably conservative is this slide which shows that Albemarle is slightly on the cautious side compared with analysts and other companies when it comes to predicting global lithium demand.
Another reason for the poor reaction of ALB stock may be the company's disclosure that nearly all of its output for 2018 has already been committed to long-term contracts. That disclosure could lead investors to believe that the company would not benefit from increases in lithium demand this year.
But given the increases in capacity that Albemarle is implementing, the company could sign new, longer term lithium supply deals in 2018. Additionally, further increases in lithium demand and lithium prices should make investors more excited about the longer term outlook of Albemarle , causing ALB to rally.
Finally, trading at a forward price to earnings ratio of about 17, ALB stock remains cheap for a company whose bottom line jumped 24% last quarter and whose longer term future looks exceptionally bright. By these lights, investors should definitely buy ALB stock at current levels.