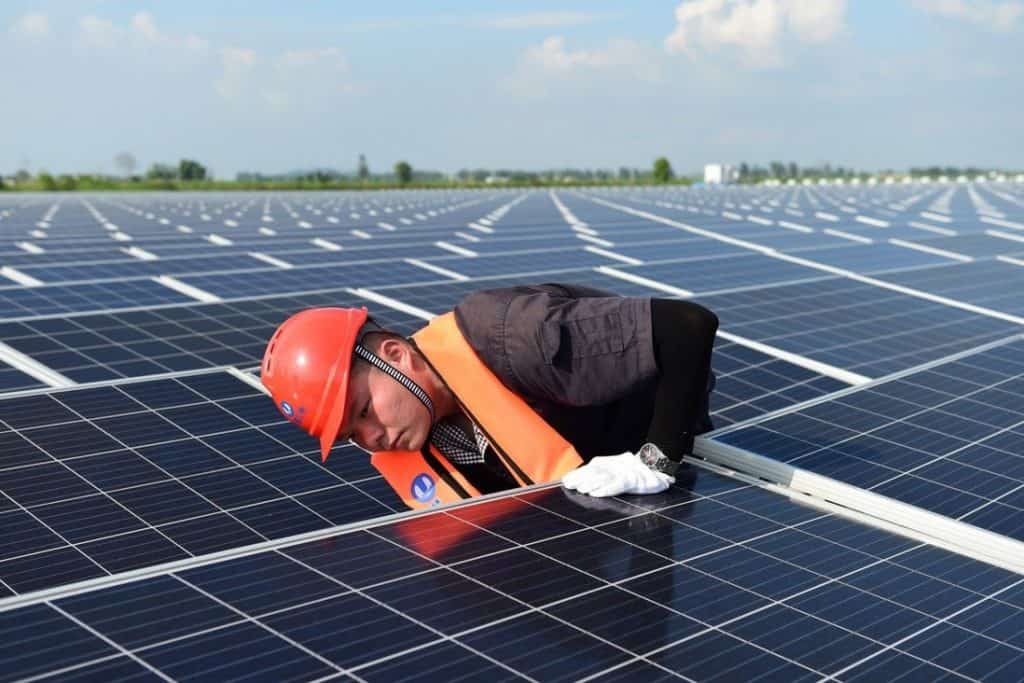 Chinese scientists say they have developed a camera to quickly detect defects on solar panels in daylight, unlike existing systems that require the panels to be moved into the shade or checked at night for damage.
Wu Sheng, from Nanjing University of Science and Technology's school of electronic and optical engineering, said the camera could speed up the location of defects and in turn help stabilise the solar power output of stations.
"Unlike existing systems that require darkroom conditions, the new system can locate defects outdoors quickly and ensure the efficiency of solar power generation," Wu said.
The findings of the team's year-long project were published in the peer-reviewed journal Applied Optics on Monday last week.
Over 90 per cent of the world's solar panels are made from silicon and they are prone to damage during manufacturing and transport.
They have to be checked regularly for defects, like broken grids and black spots, to make sure that they can produce electricity at maximum levels.
Researchers from the university designed a portable camera that can image solar panels in full or partial sunlight. Once inspectors identify defects, the panels can be replaced.
Wu said it was important to swiftly detect and resolve defects in solar panels.
"Solar panels are checked for defects before they leave the factory. But they might break during transport before they arrive at a photovoltaic power station," he said.
"The material of the silicon solar cells is very thin and even a light touch can crack the surface without the protection of extra layers of plastic or glass. Some internal defects are not visible to the naked eye.
"When they are in operation outdoors, sand, rocks and birds can also damage the panels. Poorly maintained panels have lower energy output and can catch fire."
Qian Yunsheng, a professor from the university's school of electronic and optical engineering who led the research team, said their next step was to use algorithms to reduce digital noise and improve image quality.
"We will also do further research … to accurately distinguish the types of defects through artificial intelligence," Qian said.
China is the world's biggest producer of solar power. It had 170 gigawatts of installed solar power capacity by the end of 2018, up from 77GW in 2016. Its installed solar capacity is expected to reach 400GW by 2030.
The country is also the world's largest solar cell manufacturer, producing 110GW of the 144GW of solar cells made globally in 2019, according to the International Energy Agency.
A separate study published in the peer-reviewed journal Nature Communications on Tuesday found that solar sources on rooftops around the world could potentially generate more energy than the world consumed in 2018.
The researchers said the cost of harvesting that potential energy would be lowest in India at US$66 per megawatt-hour and China at US$68 per MWh, compared to US$238 in the United States.
The team identified 130 million sq km of land and 200,000 sq km of rooftops that could be used for solar panels.
"Rooftop solar photovoltaics currently account for 40 per cent of the global solar photovoltaic installed capacity and one-fourth of the total renewable capacity additions in 2018," the researchers said.