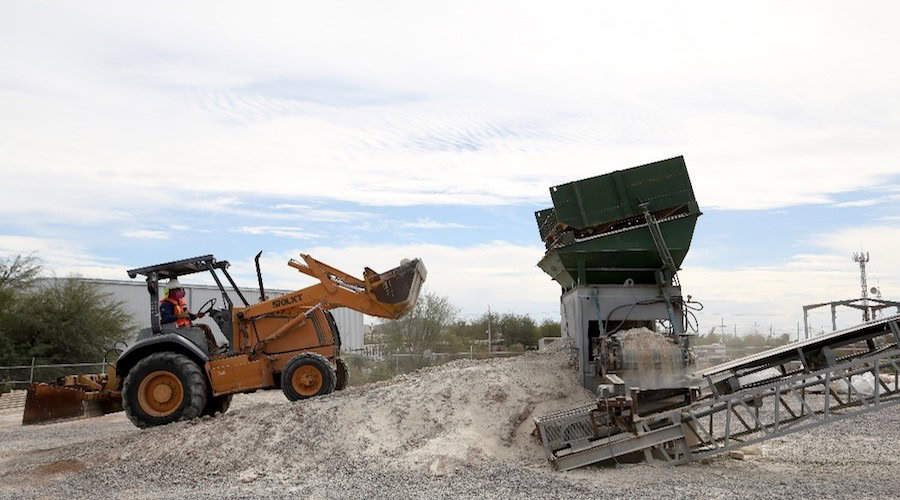 Bacanora Lithium (LON: BCN), which is being acquired by China's Ganfeng Lithium, said on Monday that Mexico's proposed bill to declare lithium a "strategic mineral" and reserve its extraction for the state will not affect its giant Sonora project.
Leftist President Andrés Manuel López Obrador submitted to Congress last week a bundle of constitutional changes with the primary objective of strengthening the state electricity company.
The proposed reforms, which include keeping lithium in the government's hands, will not affect licenses already granted to private companies, provided exploration work has already begun and all license requirements have been met, the President said.
There are eight concessions granted for the possible exploitation of lithium in the country, he noted, adding that it was the understanding of the government that only one of them met the requirements to keep the project. The statement did not mention the company it referred to.
Bacanora believes it satisfies the potential demands at its flagship Sonora lithium project, where it kicked off early construction in February. Production of battery grade lithium is on track to start in 2023, with output estimated at 35,000 tonnes of lithium per year, the company said, adding it would keep shareholders advised of any further developments.
Ganfeng chief executive Wang Xiaoshen has expressed its reservations about the country's plans for its lithium industry.
"Nationalization may not be a good idea; there are many bad examples of nationalization of resources," Wang said last year, when rumours of an imminent expropriation of lithium projects hit the wires. "An example is Bolivia. There are big lithium resources there but for many years no project has been built because Bolivians don't allow foreign companies to own mining properties. That's a big hurdle for attracting investment."
Lopez Obrador's ruling National Regeneration Movement (MORENA) and its allies lack the two-thirds majority in Congress required to pass constitutional changes, and some analysts are skeptical that he can achieve it.
MORENA's previous efforts to strengthen Mexico's state-owned utility, the Federal Electricity Commission, have been blocked in courts because they appeared to violate a constitutional requirement for free competition in the sector.
President López Obrador believes renewable energies remain out of reach to most Mexicans and has promoted instead the use of fossil fuels and large, state-run projects in the energy sector.