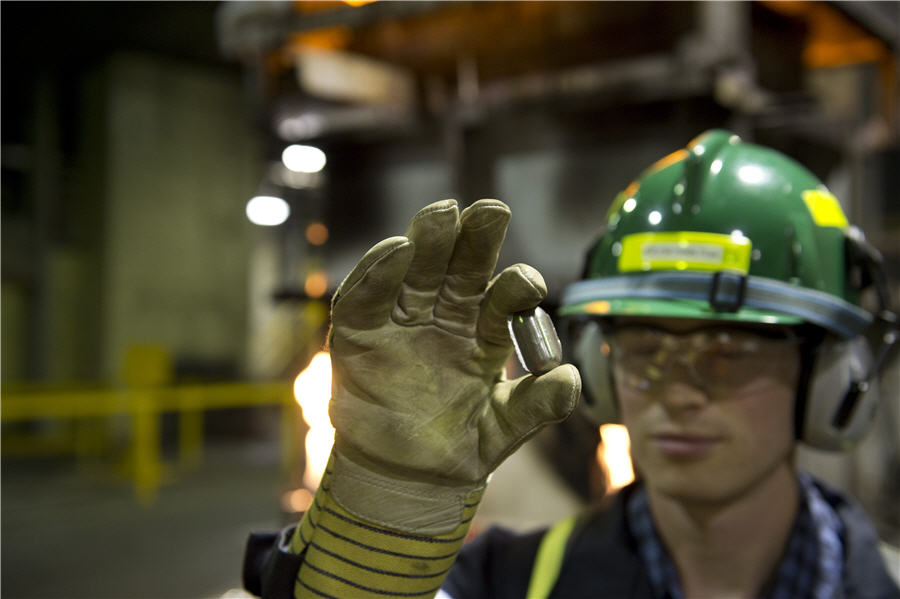 The nickel price will remain on a gradual uptrend in the long term as the global market remains in deficit, prompting Fitch Solutions to upgrade its long-term nickel price outlook from $15,750 per tonne to $16,500 per tonne for 2021.
London Metals Exchange nickel prices are expected to tick lower than present spot levels in the coming months, as demand from steel production stabilises and new nickel production ramps up.
In recent months, Fitch reports prices have broadly recovered from a steep price correction in March which occurred after an announcement by Chinese stainless-steel producer Tsingshan that it plans to bridge the nickel pig iron-to-battery grade nickel divide by the end of 2021 and substantially increase nickel production for both 2022 and 2023.
In turn, nickel prices fell to $16,450 per tonne. In May 2021, prices reached a four-week low in response to Chinese regulators warning domestic commodities firms to keep the market fair after base metals experienced a strong rally.
Before the Tsingshan announcement, nickel prices had progressed to multi-year highs on the back of increased optimism in the market, a weakening dollar and bullish expectations about future nickel supply deficits.
Despite the March and May 2021 dips in prices, nickel has averaged about $17,382 per tonne in the year-to-date, thus prompting the bullish Fitch price forecast.
Fitch cautions that increasing supply in the global nickel market as the year progresses will be the primary driver of its bearish near to mid-term outlook from current levels.
Indonesian nickel metal production is expected to experience 33% year-on-year growth in 2021, and Chinese nickel inventories at seven key ports have begun to show signs of increasing likely for the remainder of the year as domestic mining activities recover following the end of the rainy season in the Philippines.
Fitch also cites high frequency indicators as hinting at slowing demand from China's stainless-steel sector later this year, which will continue to be the dominant end-use demand driver for nickel in the short term.
The electric vehicle (EV) market will also be a source of growing demand as the use of nickel in lithium-ion battery compositions increase. However, a shortage of Class 1, battery-grade nickel may encourage automakers to explore lithium-iron-phosphate (LFP) batteries for mass market vehicles, presenting downside risk to nickel demand for lithium-ion batteries.
Tesla (Nasdaq: TSLA) CEO Elon Musk in February said nickel is the firm's biggest inhibitor to successfully scaling lithium-ion cell production and this has prompted Tesla to shift its standard range vehicles to contain LFP cathodes.
Tesla does intend, however, to use the high-nickel, cobalt-free cathode for its cybertruck and semi-truck vehicles and continues sourcing raw material from the Goro nickel mine, in New Caledonia.