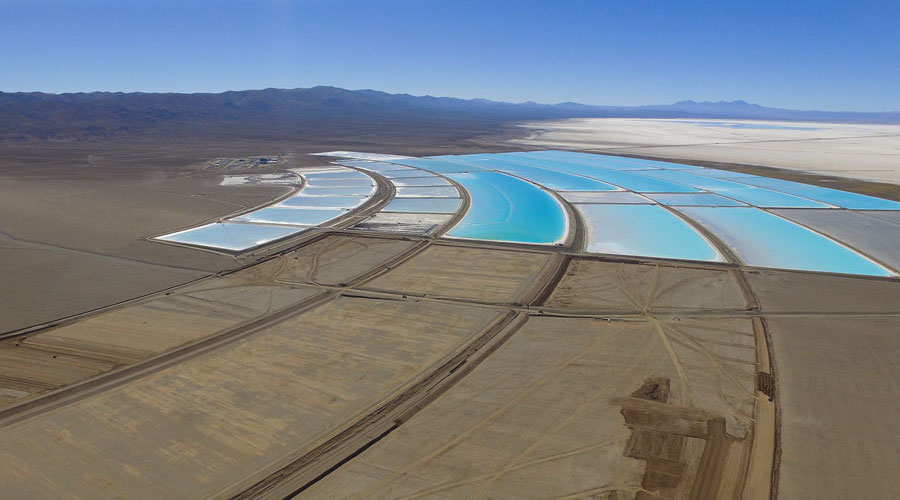 Lithium miner Orocobre (TSE: ORL) said on Tuesday that sales during the March quarter had reached 3,032 tonnes at a price of $5,853 per tonne free-on-board (FOB), with pricing up more than 50% compared with the December 2020 quarter.
Lithium prices received by the company were up nearly 90% over the last six months.
Orocobre reported that prices for the June 2021 quarter are expected to be approximately $7,400/tonne FOB, subject to shipping schedules.
If confirmed, the pricing will be the highest received since June 2019 and is expected to result in H2 FY21 pricing being approximately 20% higher than prior guidance.
According to the company, forward sales enquiries for all grades of lithium carbonate from its Olaroz project in Argentina remained strong, and all budgeted production for 2022 had been fully sold.
Additional production will become available with the Olaroz Stage 2 project starting production in the second half of 2022.
"The Stage 2 expansion will increase total expected lithium carbonate production to around 42,500 tonnes per year, with part of this industrial-grade lithium carbonate to be used as feedstock for the company's proposed Naraha lithium hydroxide plant," Orocobre said.
Midday Tuesday, Orocobre's stock was up nearly 5% on the TSE. The company has a C$1.88 billion market capitalization.