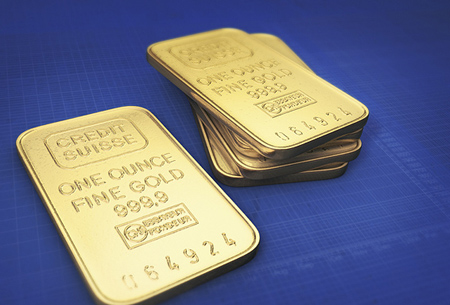 Record high gold prices against the Australian dollar have been a blessing and a bit of a curse for the nation's mining sector as production in the third quarter fell to its lowest point in more than a year, according to one research firm.
Sunday, Melbourne-based gold mining consultants Surbiton Associates, said Australian miners produced 78 tonnes of gold between July and September, a decline of about 5% percent compared with the previous quarter.
September quarter's production was the lowest quarterly output since the rain affected March quarter in 2018, the firm said in its report.
"Two major factors contributed to the lower production in the September quarter," said Dr Sandra Close, a Surbiton Associates director. "One was due to production factors such as planned maintenance or unexpected technical problems lowering output at some gold plants, while the other was due to the effect of higher Australian gold prices."
Close noted that during the third quarter the Australian dollar spot gold price averaged around A$2,150 per ounce, compared with $A1,870 per ounce in the June quarter and around A$1,830 per ounce in the March quarter.
"The higher gold prices we are seeing in Australian dollar terms can result in a reduction in the overall amount of gold produced," she said. "One of the effects of higher prices is that it allows some operations to reduce the grade of ore being treated by blending in material from lower grade stockpiles and/or mining some lower grade ore, thus lengthening the life of the operation."
Close said gold production could recover somewhat in the December quarter 2019 as some of the operational problems are overcome and as some new operations join the list of gold producers.
One uncertainty plaguing the Aussie gold sector that has been resolved is the official sale of Barrick Gold's 50% portion of the Super Pit in Kalgoorlie. The mining giant sold its stake to Saracen Mineral Holding with the transaction finalized last week.
"This has at last removed the uncertainty that has prevailed since Barrick first signalled its wish to sell," close said.
"Saracen's acquisition of Barrick's interest in Super Pit means that Australian control of the local gold industry will rise to near 60%," Dr Close said. "Local control of the gold sector fell to around 30% in 2002, following takeovers by several overseas gold mining companies but local control has slowly increased to double that low point."