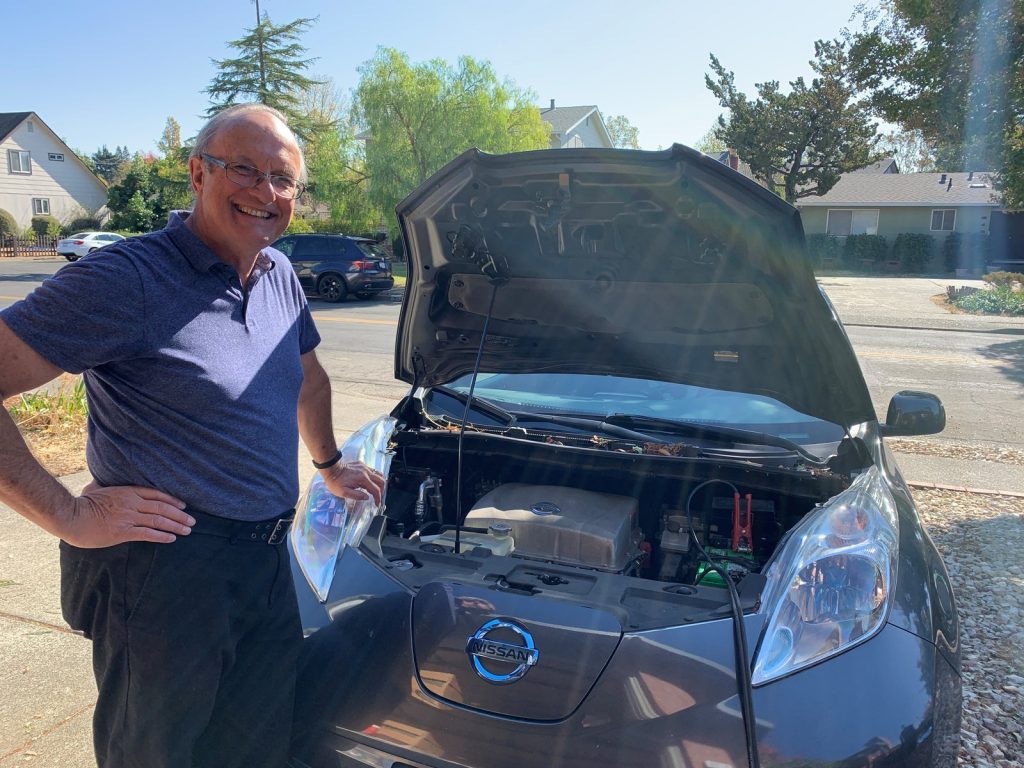 Lawrence Levee's evacuation call came at 4 a.m. The Getty fire was just a few miles away. He and all of his Mandeville Canyon neighbors needed to evacuate.
He grabbed what he could and threw it into his bright blue electric Chevy Bolt. His car battery was only charged halfway, but that left him with plenty of power to make a quick getaway and then some.
But after driving around the next day, running errands in an area he didn't know well, he was in a pickle. He couldn't find a charging station. And he had 25 miles left to his tank.
"Where are the cheap charging stations?" Levy asked a Facebook group for Bolt owners, where members have been talking about how to charge up in a disaster situation.
Levee is one of hundreds of thousands of electric car drivers in California, many of whom are caught in a state-wide struggle for electric power. As flames rip through rural and urban areas, utilities are cutting about a million customers off the grid. The blackouts sometimes last for days at a time, forcing some electric car owners to find alternative ways to charge up.