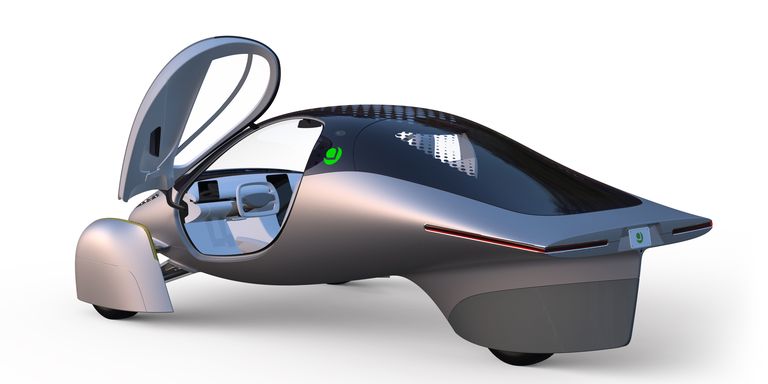 The closest most electric vehicles come to operating without a plug is aftermarket wireless charging pads. But Aptera, the company behind the three-wheeled electric vehicle of the same name, is making bolder promises. The latest is a promise that you'll never have to plug your car in, ever, thanks to solar panels and a slippery, aerodynamic design.
There are caveats galore with this claim, of course, with the biggest one being that the car isn't yet ready for test drives, much less customer sales. Second, Aptera is saying that the hyperefficient trike can get, at most, 44 miles of range from the sun, and that's on a bright Southern California day. That's more than the national average (which is 29 miles a day), but still something to consider.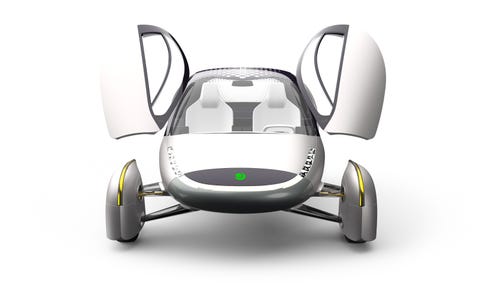 Caveats in mind, here's the positive take of the "never charge" Aptera. The EV was designed with solar in mind, and it has more than 180 panels that are built into the car's composite structure. For each hour it's parked in the sun, it generates more than five miles of range. That means each sunny hour puts around half a kilowatt-hour into the battery, since Aptera says that it take around 3.0 kWh of electricity to drive 30 miles.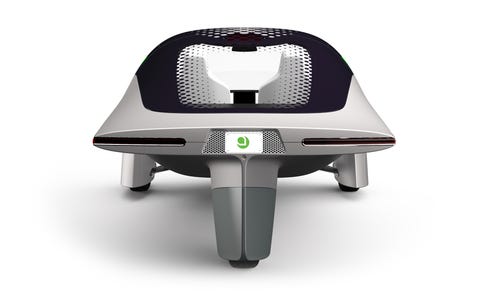 Aptera says this feature is standard and that it hopes to begin shipping vehicles to customers before the end of next year (pricing is yet to be announced, so that's another caveat). Of course, the Aptera can still plug in like a standard EV, and the version with the largest battery pack can go more than 1000 miles between charges.
Solar has always been a part of the Aptera design, well before the recent rebirth. Back in 2007, for example, Aptera prototypes had enough solar panels on the roof to run the ventilation system, keeping the car cool when parked in the sun. Thanks to a decade's worth of improvements to solar technology, the sun can power more than just the HVAC system. Toyota offered a similar cooling system, the Solar Panel Roof option, on the third generation of its popular hybrid, the Toyota Prius. The Japanese automaker is now testing improved solar panels that can generate enough power to drive the Prius up to 27 miles each day.
The technology behind solar-powered cars is advancing rapidly enough that it is attracting other new players to test the waters, like Lightyear and Sono Motors.