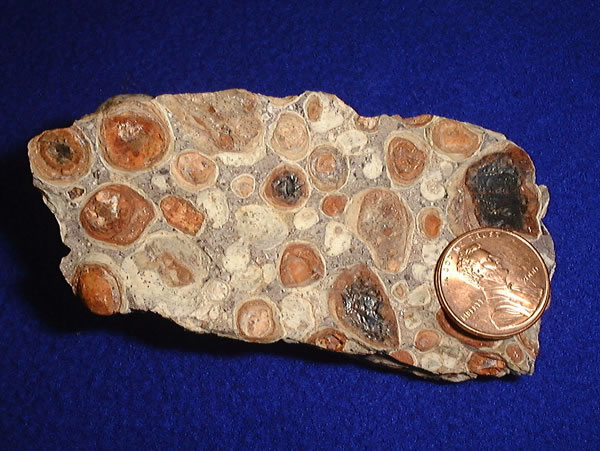 Aluminum, Aluminium
So a battery researcher walks onto stage during open mic night and says, "I'm going to revolutionize the world of energy storage using nanotech." Nobody laughs; this joke is overused. As a wild guess, perhaps half of such claims will not even produce a proof-of-concept demo, and four more will die on the uphill climb to practical commercialization. One in 10 might go mainstream after surviving a grist mill of engineers, marketing mavens, and trained attack accountants.
This time, it's another battery technology making the play, and the research team claims they're making progress toward an aluminum-based battery with an energy density that might eventually compete with current lithium-ion technologies. In spite of reasonable skepticism, let us pause and consider. Aluminum (or aluminium, if you live anywhere but the US, Canada, or Philippines and have the luxury of bonus vowels) is one of the most common elements in earth's crust. Its ores can be mined most anywhere, and a practical smelting process has existed since 1886. It's also light in mass and reasonably ductile.
Given that the most popular lithium-polymer cells in use right now rely on both lithium and cobalt to do their dance, a transition to cheaper and less toxic materials would be a game changer in energy storage, particularly in grid-scale applications requiring batteries into the MWh range. Electric vehicle designers would also salivate at the possibility of weight reduction, if it came to pass.
Basic Battery
Recall that chemical energy storage requires two dissimilar electrodes and a chemical electrolyte that, through some combination of reactions, carries ions from one electrode to the other. The resulting charge imbalance is then available to drive an electric current. The reliable science fair method is to stab a lemon with something copper and something zinc. A section of copper wire and any galvanized nail will prove the point.
To increase the energy density, either increase the surface area of the electrodes, or increase the reactivity of the electrolyte, or both. Open up the average 'AA' (LR6) battery cell, for example, and you'll discover there's a foot or so of electrode material (and maybe residual fire), wound up very tightly to keep everything compact. It turns out a 'C' (LR14) or 'D' (LR20) cell is constructed the same way but with perhaps three or four times as much material spooled up, which is why they survive longer in demanding applications.
As for the effect of chemistry, consider the rather short lifespan of a "heavy duty" unit, versus the improved life of alkaline, versus the extended life of those lithium-type cells sold for photography use. Same cell size, similar physical construction, but a different mass between each type and vastly different performance.
Feed Me, Seymour
Okay, so what about aluminum? Previous research in aluminum-based batteries relied on one aluminum electrode and one graphite cathode, which was functional but with poor energy density. The direction of this new research, per the authors working cooperatively from Sweden and Slovenia, is a battery that uses an aluminum anode and a nanoscale organic carbon molecule, anthraquinone, as the cathode.
Anthraquinones are created naturally by some plants as pesticides, and at least one chemical formula is manufactured commercially for that same purpose. An attractive quality of the anthraquinones is low toxicity risk to humans, although some are apparently pretty good laxatives. If you enjoy rhubarb, for example, try not to eat the roots.
The downside, so far, is that this new method uses a chlorine-based electrolyte to act as the charge carrier. While that's probably less harsh than many current lithium chemistries, the researchers hope to find a gentler replacement for that, too. We suspect that one may prove difficult since an electrolyte needs to be highly reactive with the electrode materials.
Novel Technology, but an Unproven Market
Part of what wildcards this line of research is that aluminum-based technologies are very new and not yet commercialized. Unlike continuing research in lithium chemistry, there are no existing aluminum battery manufacturing lines that can be improved incrementally. An all-new battery technology will require a new set of investments, and the hurdles include a proven track record of long-term reliability through a wide range of environmental conditions, particularly in charge/discharge cycles.
That last one isn't trivial. One of the problems for existing lithium cell technologies is that the charge carriers tend to ram their way in and out of the electrodes during charge or discharge cycles, breaking windows and knocking over furniture in the process. Besides that, the electrodes physically change volume depending on how many charge carriers they are holding. Eventually the electrodes lose their ability to hold those carriers, and the capacity drops.
Put another way, it's the most likely reason my previous phone ran for 8+ hours on a full charge when new but only went three-ish hours after a couple years of hard use: the charge carriers are still present in the cell, but they don't have anywhere useful to be. Erratic behavior results, including my personal conversion into one of those Pokemon Go players that always keeps a pet battery bank tethered on a USB leash.
In any case, we look forward to hearing more about this technology in the future, but for now, it lives in the "plausible, but unproven" bin. There have been many other good ideas in this field which, sadly, didn't quite make it.