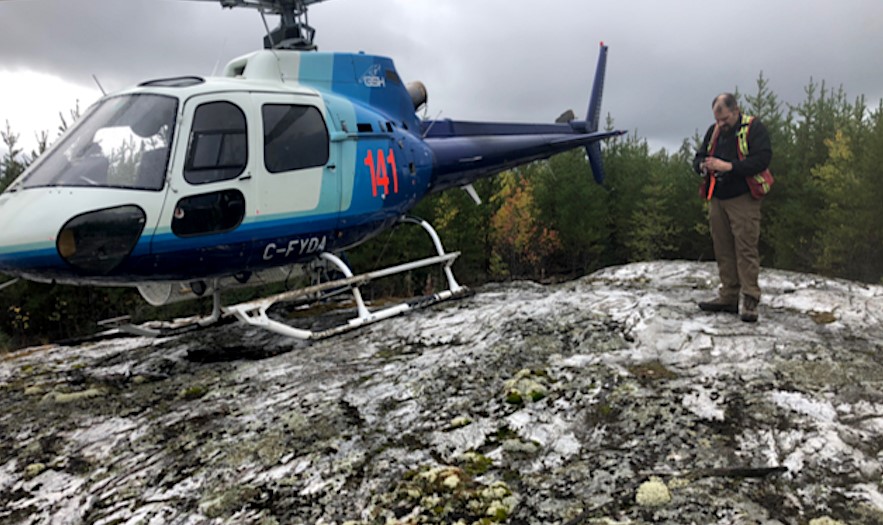 Frontier Lithium of Val Caron, Ontario, has drilled four holes totaling 1,159 metres during phase two of its campaign at the Spark pegmatite, part of the PAK project 175 km north of Red Lake, Ontario.
Assays from the first two holes were reported this week. Hole DDH PL-042-19 intersected 231 metres of pegmatite averaging 1.61% lithium oxide, including 25.0 metres of 2.75%. Hole DDH PL-043-19 cut three narrow dykes with grades from 1.0% to 1.5% lithium oxide.
Frontier says the deposit is consistent in composition and grade across the width of the pegmatite down to at least 200 metres below surface. Indications are that the Spark pegmatite is vertically emplaced and open to the west with multiple dykes extending to the east.
The PAK project has both pit and underground reserves totaling 5.7 million tonnes grading 2.0% lithium oxide.